Summary
Here are three R's for the summer Nanny in 2023 - Read. Repurpose. Reset.
I've been caring for and entertaining children for approximately 50 years. Yep. Half a century. So, I have a few ideas and they may surprise you. Here's a synopsis. Three R's for the Summer Nanny 2023. Read. Repurpose. Reset
These Three R's have the potential to restore your sanity in the face the longest 90 days of the year in childcare time. The hottest, often rainiest, potentially most isolated days between early June and back to school in early September. Routines are out the window. Schedules are often muddled and moving. Guests may be in and out of the house. You may even find yourself caring for an "extra" child during family visits. Travel is always a trial. You get the idea. Let's explore each of the R's with specific suggestions for fun and learning.
READ
As a professor and radio host who has helped parents, teachers, and care givers (nannies) to make the most of their time with little children, I always put words first. The acquisition of language in all forms…..listening, speaking, reading, and emergent writing remain the primary objective as one helps little children to grow bigger brains. To that end, reading in some form becomes a critical part of every day and certainly during the long, relatively unscheduled summer. Consider these 5 strategies.
1. Let's Go to the Library. Public and private libraries typically feature attractive summer literacy events and I've noticed a trend to do books plus crafting. Very nice. I'm also seeing Lego building, displays of local artisans, and guest storytellers. There is almost always a calendar available in the children's section and online. Build your weekly schedule around literacy and local libraries, book stores, and even museums that host storytelling during the summer.
2. Go on a Word Scavenger Hunt. Use simple post it notes and write a word on the note, then put a matching note on an object in the search area. For example: Apples on the counter. Give each child a basket or bag and set a timer. Have them bring back the matching post it and the object. Then, spend some time deconstructing the words. "A" for apple. "C" for Can. "J" for Jelly.
3. Story Starters. Take a large, colorful ball of yarn or string. Hold it in your hand and then start a story. I'll give you a few examples shortly, but then toss the ball to one of the children and direct them to continue the story. At an appropriate stopping point, they are to toss the yarn to the next person or just back to you and continue to "weave the thread" of the story. Example: Once upon a time there was a girl named ________ (your child) and she was very hungry. So she went out into the garden and found some fresh carrots. She washed the carrots and peeled them and shredded them and made a ……… (Pass the Yarn). Recommended book: "Extra Yarn".
4. Follow the Theme. Drop down to "Reset" and take a look at the idea of setting a theme for each week. Match your read aloud to the theme, but take it a step further and create your own stories that continue the theme. I like to have children use small brown paper bags, folded over and tied together to make blank "books" on which you can write their words.
5. Rebus is the Word. I have noticed a return to children's interest in colorful stickers and there are some marvelous ones available now. This can tie in nicely with your "theme" for the week, but use the stickers with intention. Use them in writing rebus stories. In rebus, the stickers take the place of more difficult words so that children can "write" more complex stories using simple, high frequency words. So, if you are doing a theme of unicorns and rainbows, those stickers take the place of words and children can then fill in with simple words like go, run, and play and so on.
Repurpose
Use what you have at hand, but with a fresh touch. When experts on the brain studied creativity, they found that true "creatives" don't actually "think outside the box" as we were led to believe. Instead, the creative ones "think inside the box", just adding, subtracting, multiplying, or dividing with respect to a known entity or experience. ( Boyd & Goldenberg, 2014) Look at these 4 starting points and just add, subtract, multiply, or divide.
1. Just Add Water. Everything is better, cooler, and more creative with a water feature. Once a week, set up an actual "Water Park" in the garden, with a sprinkler, wading pool, and whatever else you can scrounge. In lieu of that, trek to the local park that features a splash pad. This is a good time to connect with other families that might help contribute to the Water Park at home or who might like to accompany you to the local park. Bubbles are an extension or "add on" of this idea. Host a bubble party and invite children to bring their favorite bubble makers and wands and set a timer so that children "switch" after a few minutes.
2. Multiply with Art. Again, indoor module. Afternoon. Hot. After nap. Or in avoidance of nap. Art is a calming and reflective choice. As the Nana of active four and five year olds this summer, I have rediscovered the following "found" art materials and use them with a generous hand. White paper coffee filters, paper cupcake liners, colored paper straws, glitter pens, cotton balls, and pomp oms. Add a good quality glue stick and anything can happen. Think a giant jar of flowers created by coloring the filters, putting pom poms in the middle, straw "stems". And then let the littles search through the pasta and pickle jars you save for the perfect vase.
3. Subtract the Noise. Emerging research points to the need for "prescriptive quiet" in order to give the brain time to rest, grow, and process. I encourage you to set aside time each week for the following:
• A device free zone. Not devices. Complete unplugging. Focus on hands on and ears open.
• A quiet time each day. This is not necessarily nap, though that may be part of it. I'm thinking a transition to nap that includes deep breathing. Yoga stretches. Even a warm bath.
• White Space. Give kids one item and set a metronome for the number of minutes of their age…..4, 5, 6 and so on. Let them play with the item in as many creative ways as they can. Some great items for this…..a basket of colorful scarves…….an easel set with one sheet of paper and one scented marker……a large, empty box. Hint…..read the book "Not a Box" as a starter.
4. Divide and Conquer with Snacks. Teaching basic skills shouldn't stop for summer break. Just shift the focus to food and fun. Making healthy, colorful snacks becomes an exercise in critical thinking as one divides tasks into smaller parts. Consider making popsicles, pudding pops, or gelatin snacks with your children. Mixing colorful juices, prepping fruit, using measurement tools, and observing the changes as the sweet treats set up are part of the science process skills and show kids how many different ways they can use ingredients. Dividing the task into steps including sourcing the ingredients, measuring and mixing, decorating and chilling the finished products allows children to learn patience and organizational skills. The same goes for visiting the produce stand or market to gather fruits and veggies for healthy snacks. Washing, cutting with plastic tools, then arranging them to make "ants on a log" or flowers of radishes or berry smoothies divides the task into child friendly pieces and makes space for creativity and critical thinking.
Reset
One resets the summer schedule by taking control of the white space and managing it with purpose. I recommend these three strategies.
1. Break the Day Into Modules. Indoor. Outdoor. Schedule an outdoor for the morning and evening when things are cooler in most places and the outdoor walk in the evening is an excellent relaxation device. The point is, get outside every day, at least twice a day.
2. Keep things fresh with a weekly theme. Write down a selection of child-centered themes on neon-colored index cards and fold them into sealed envelopes. Put the envelopes in a shopping bag. Let the children select one each Friday and use the theme for a focal point during the following week. Here are some examples.
• Under the Sea
• Starry Skies
• Dino Delight
• Rainbows and Unicorns
• Growing Things
Then, use the theme to coordinate everything from outfits to field trips to read aloud selections to meal preparation. One's "Growing Things" week might look like this: Outing to the farmer's market or berry picking. Designing tee shirts or note cards with tempera paint prints using fruits and veggies. Measuring everyone's height on a chart and then following up with measuring at the end of each subsequent month. Growing seeds in egg carton "gardens" or scattering wildflower seeds. Reading the award winning book "Miss Rumphius" together.
3. Seek and Find Science Process Skills. Summer is the ideal time to organically infuse the 6 scientific thinking or process skills into your day.
• Observation
• Communication
• Classification
• Measurement
• Inference
• Prediction
You needn't be a scientist nor write a lesson plan, simply use the write words as you unpack simple daily tasks. Let the science speak through the words. A few examples: 1) Walking on the beach. You see shells. "Let's classify these shells my friends. Let's organize them by their attributes. Can we put the round ones together? The shiny ones? The broken ones?" You are outside at the park. Some dark clouds gather. "Look my friends, do you see the dark clouds? What can we predict? What could those dark clouds tell us about the weather?" We tell the children to use their words. We can use our words in more powerful ways. Not accidentally, this brings us full circle back to the importance of literacy. Our once unstructured summer now seems to take on shape and purpose as we apply the three R's…..Read, Repurpose, Reset.
Recommended Books
Miss Rumphius By Barbara Cooney
Not a Box By Antoinette Portis
Extra Yarn By Mac Barnette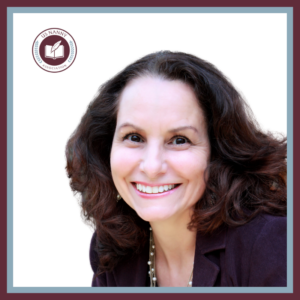 Dr. Linda Karges-Bone is a professor, author, and media influencer who has written 34 books and hundreds of articles and stories for educational and family media. You can reach her at educationinsite.com