We are nannies, moms, sitters, agency owners and awkward dancers.
We have decades of childcare, parenting, business and advocacy experience. Importantly, we use our expertise to transform the nanny industry. Between diaper changes and knock-knock jokes, we elevate the nanny industry as a professional trade. We also support families and nannies as our country struggles with high-quality, affordable childcare

.

In 2019, a group of nanny industry leaders came together and founded the Association to
provide resources and tools that help families and nannies navigate the private employment of in-home childcare

elevate the nanny industry so it's equivalent to other professional trades
The Association is here to help as parents and nannies struggle to navigate private employment for in-home child care.
We welcome everyone. While our tools and resources focus on the childcare customs and employment laws in the US, we support nannies and families all over the world.
Most businesses and industries are facing increasing challenges with parents balancing work and childcare. So now is the time to elevate the nanny industry. Together, we can help.
We (nannies) dedicate our lives to enrich and support the healthy development of children. This is important so parents have piece of mind when they are at work. Every day our work is fulfilling because we see the positive impact we have on the children in our care.
Every Nanny and every Family is unique. Making it more complicated, the path to successful in-home childcare is challenging. Nannies may not have coworkers who can provide guidance. Families can't use a standard job description. Thus, each step is customized with families and nannies relying on their peers, shared resources and past experiences. The US Nanny Association helps families navigate our industry.
Uplift the childcare community with programs, services, events and activities. Our services are chosen by active members of dedicated to nannies, parents, staffing agency owners and educators.
Promote inclusiveness and diversity in our membership, leadership, and staff. This commitment reflects our belief in the value of all childcare contributors.
Collaborate with agencies, organizations, individuals, businesses and other entities. Together, we address the competing interests of higher wages for childcare professionals and the rising cost of childcare.

​
Provide and share educational and informational resources. Our content and tips are based on proven childcare techniques, US laws, cultures and customs.

​
Strengthen the skills of childcare professionals. We believe in both training and work experience. Nannies can advance their knowledge of child development, child safety, professionalism, leadership and other skills necessary for successful employment or entrepreneurship in the childcare industry.

​

​
Amplify employer and family knowledge of childcare work standards. The National Nanny Standards create a childcare career path. These nanny standards strengthen employment rate discussions between parents and nannies.
The US Nanny Association is large enough to serve you yet small enough to know you. Our members and volunteers drive our local events, online activities and shared resources. Members are encouraged to get involved. If you have an idea, event or resource and want to partner with us, please reach out at info@usnanny.org.
Sitter or Nanny? US Nanny Association Launches Three Industry Credentials. EIN Presswire

US Nanny Association Establishes National Nanny Standards. PR Newswire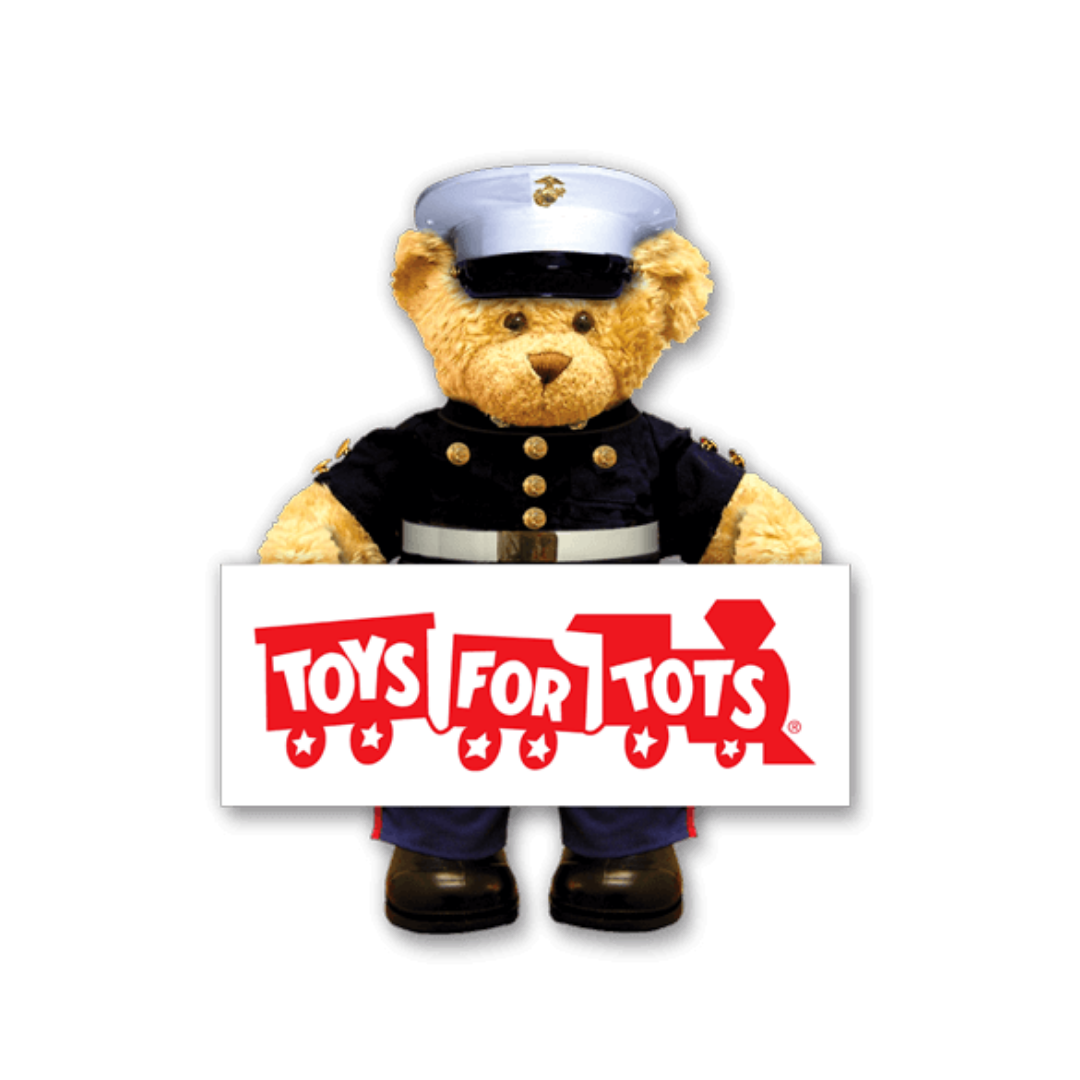 Fundraiser - Toys for Tots
Each year, we support Toys for Tots as our annual fundraiser. If you are able, please donate.
We Collaborate with other Nanny Industry Associations.
US Nanny Association Leaders and Supporters
The US Nanny Association leadership, contributors and supporters are comprised of childcare industry and business experts, early childhood faculty and educators. Our team also includes nanny agency owners, nannies, newborn and infant specialists and parents. If you are interested in volunteering, contact us at info@usnanny.org.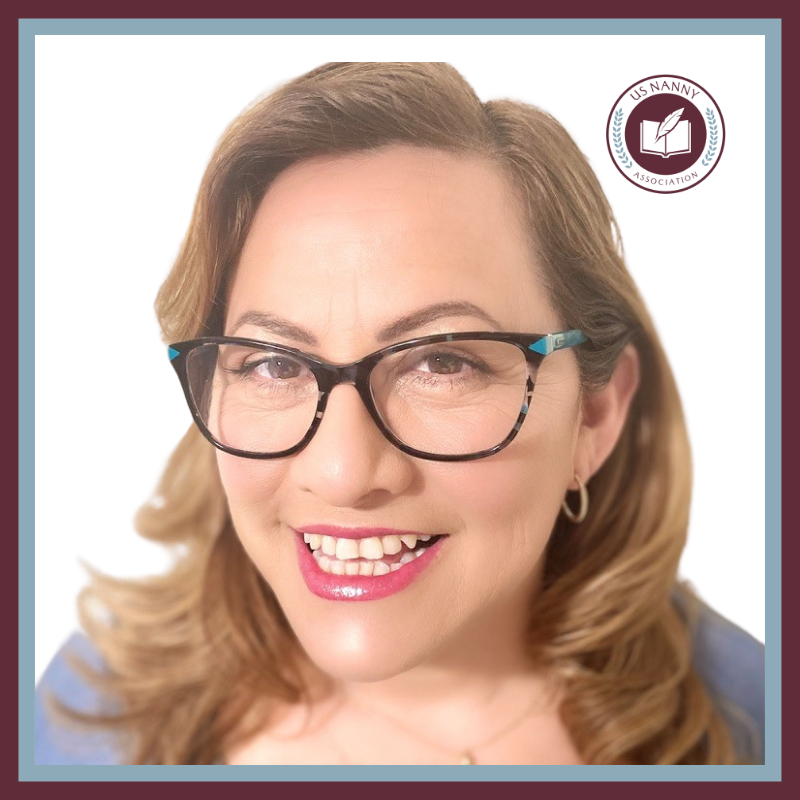 Susana Caracas
Susy has been a career Nanny and Postpartum Doula for nearly 15 years in Orange County, CA. Susy strives to inspire other nannies to educate themselves in order to help their kids and families with more professional and better quality service. In this mission, Susy founded Cuidando Angeles, a newborn training program taught in Spanish. Susy also promotes and helps the Spanish-speaking nanny community with resources, classes, job support, and professional development opportunities.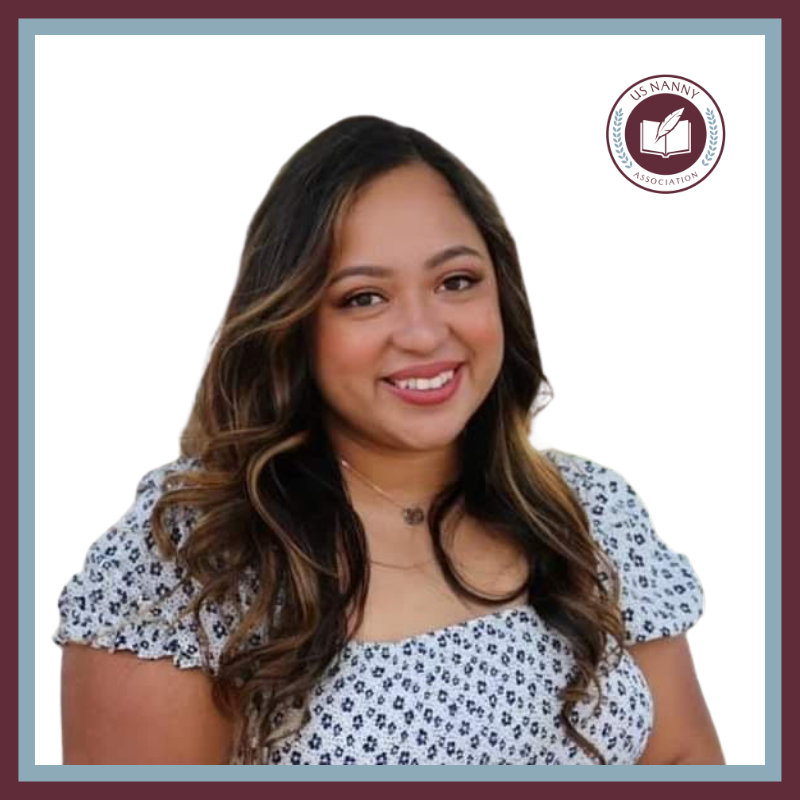 Kelly Chavez
Kelly moved from El Salvador to the United States in 2009. Soon after settling in the Southern California area, she began to work as a nanny for different families. Her passion to help others and her family, including 2 kids, made her pursue her education as a nanny and Newborn Care specialist. A first-generation college graduate, Kelly continuous in her desire to help others. This keeps her moving forward in her own education. Right now, Kelly is finishing her bachelor's degree in sociology at a 4-year college.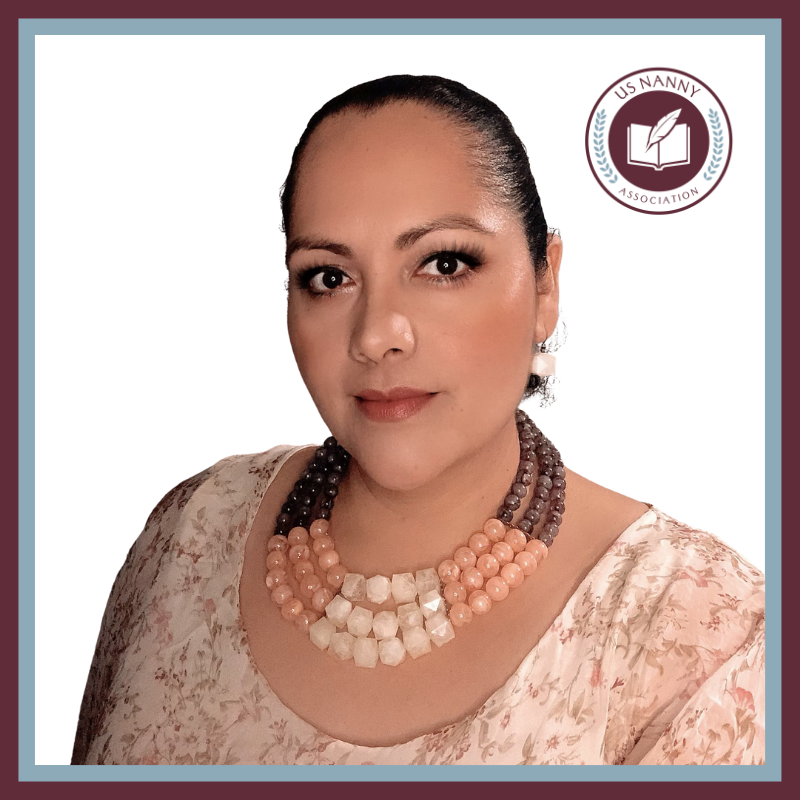 Berenice Garcia
Berenice has worked as a Nanny and Family Assistant for more than 17 years, caring for children between the ages of Newborn to 18. She is dedicated to supporting and encouraging families and fellow Nannies to educate themselves to better support all children. Berenice also helps her fellow nannies with employment guidance and resume writing. A nanny advocate, Berenice is active on social media and helps families and nannies navigate our industry.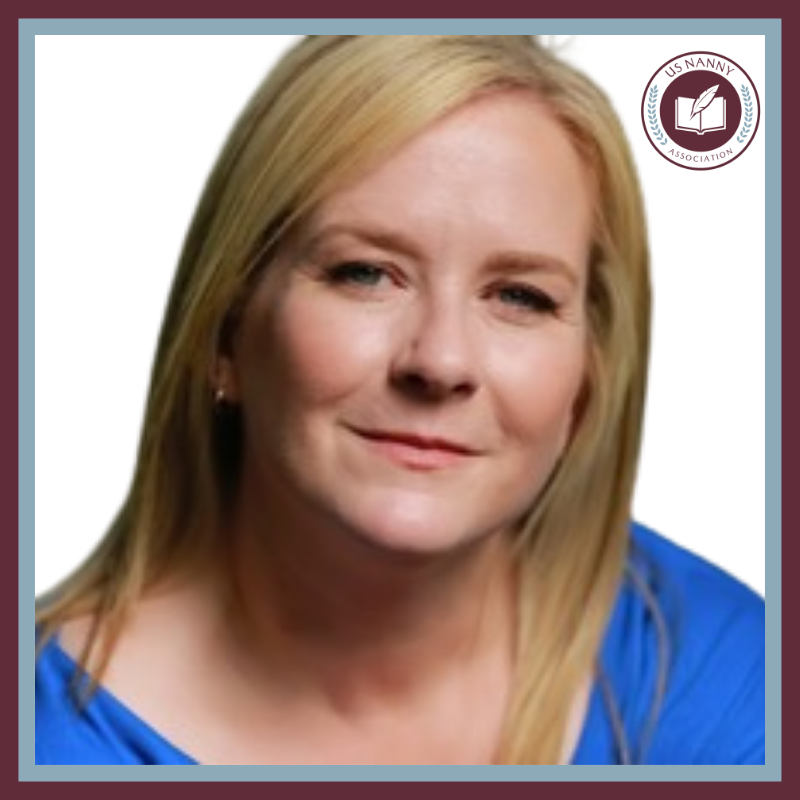 Buffi Gentry
Buffi Gentry is a career nanny of 30 plus years in the childcare industry. She has worked with children from newborn to college age. Buffi's goal is to create a sense of community for nannies. She also wants to facilitate the furthering of their education so they may advance in their own careers.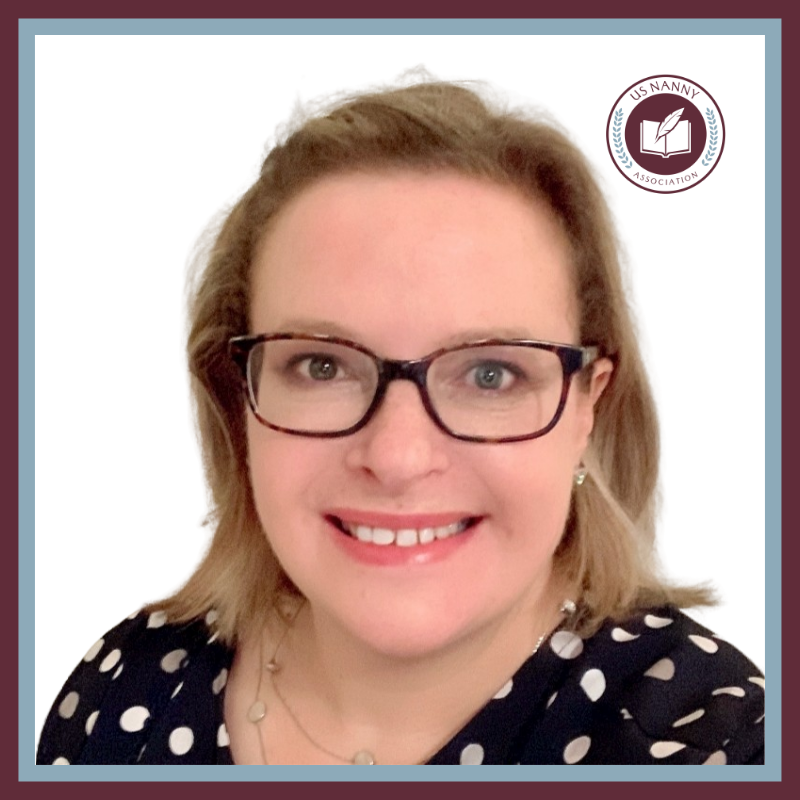 Stephanie Felzenberg
Stephanie has worked as a Nanny and Family Assistant for more than 25 years. She shares her favorite nanny activities, lesson plans, book reviews, and recipes on her blog at bethebestnanny.com. She has also edited a nanny textbook and has been the Advice Columnist for Nanny Magazine since 2013. Stephanie is the US Nanny Association Newsletter Editor.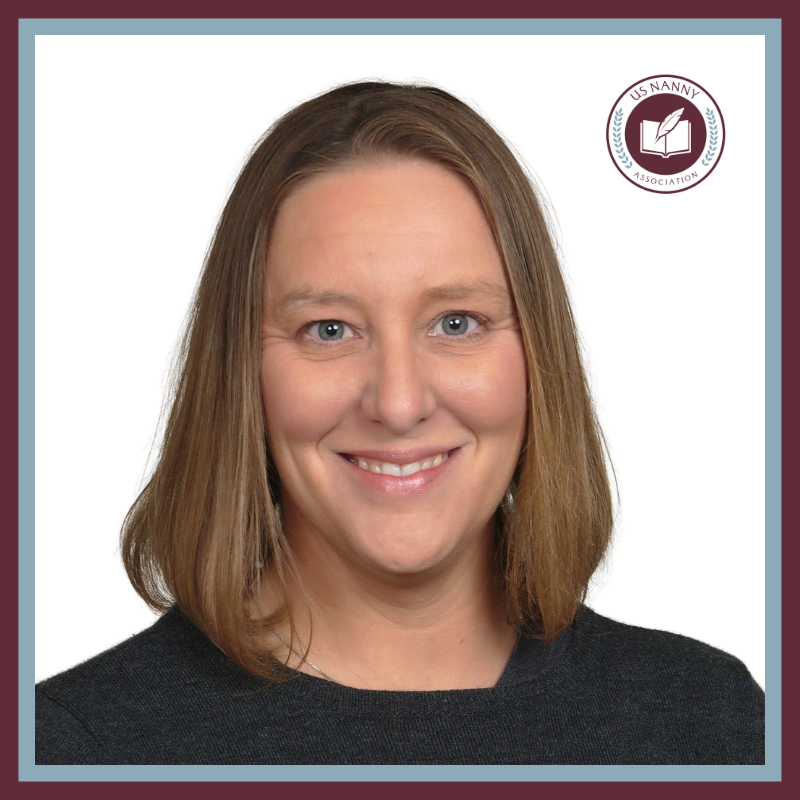 Elizabeth Malson
Dedicated to supporting childcare providers and families, Elizabeth is an executive leader with over 20 years in medtech and education. Elizabeth is the Founder of the US Nanny Institute, an online college for nannies. Elizabeth earned a Bachelor of Science from North Carolina State University, a Master of Science from the University of Southern California and a Master of Business Administration from the University of North Carolina.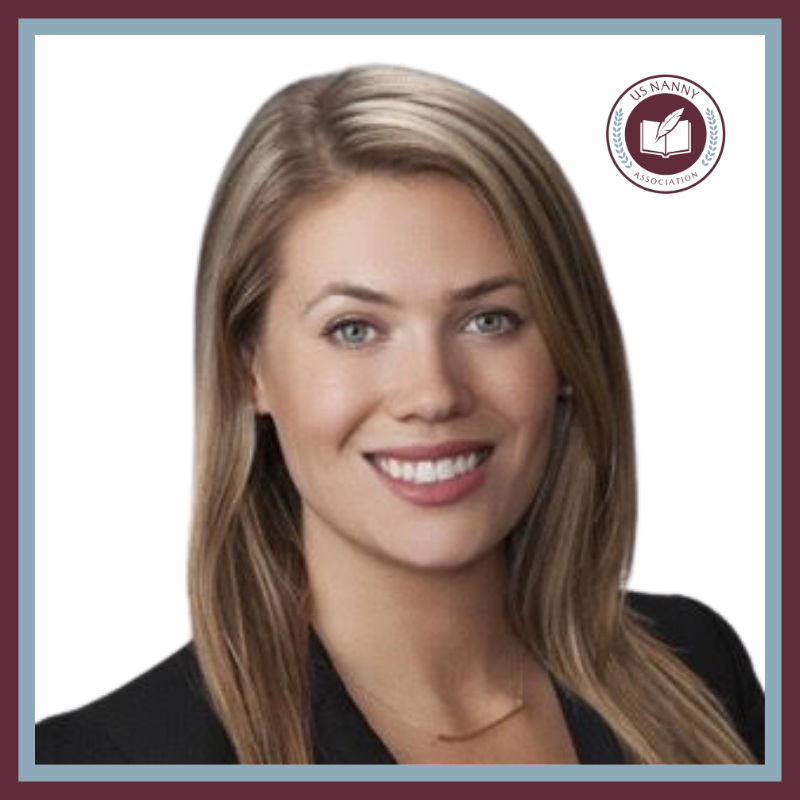 Stephanie McGraw
Stephanie is a litigator with the law firm of Shook Hardy & Bacon. She is also a mother of two boys and has extensive experience with the childcare industry. Stephanie holds a BA in Sociology from Cornell University and received her Juris Doctorate from Suffolk University Law School. Stephanie is the volunteer general counsel for the US Nanny Association.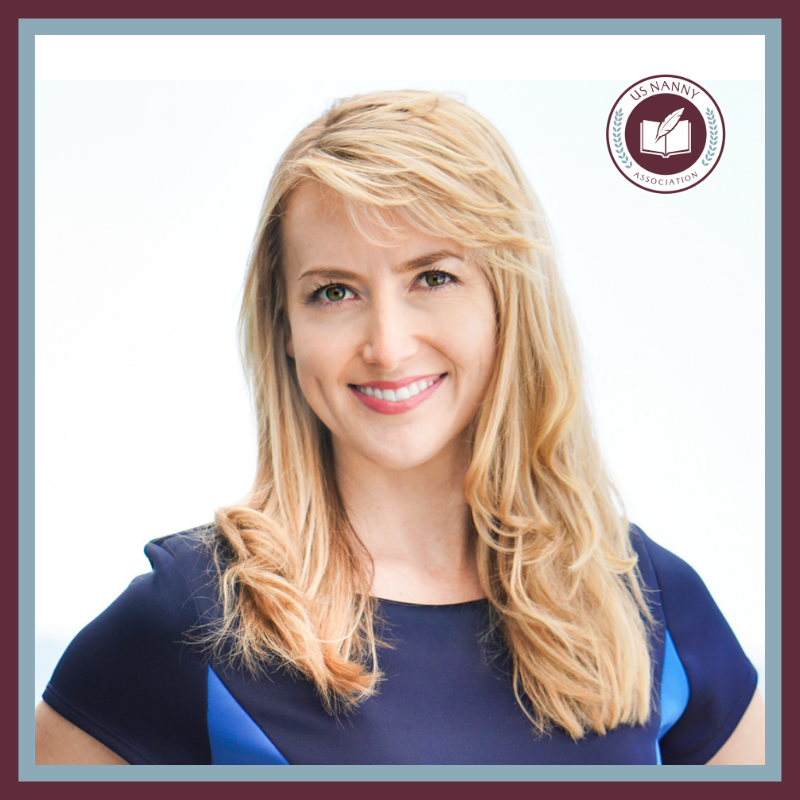 Rebecca Pearcy
Rebecca has over 15 years of experience working with children. She's been a nanny, sitter and teacher's assistant. She's also worked as a child care professional in a Child Development Center, Youth Center, and Teen Center. To support children, Rebecca started a children's theatre company. She graduated with a Bachelor's Degree in American Theatre Arts and achieved her Child Development Associate. She co-founded Windsor House Nannies, a corporate backup care agency and award-winning nanny agency in Austin, Texas.
Kelly Dennise Rodas
Kelly is a Nanny and Newborn Care Specialist with 11 years of progressive experience in nurturing and developing children of different ages. Kelly has a special talent helping moms and treats children with kindness, empathy, and dignity while maintaining discipline. Kelly believes education and experience allow nannies to provide a high level of care. Kelly is bilingual (Spanish-English) and was a middle school teacher when she lived in Guatemala.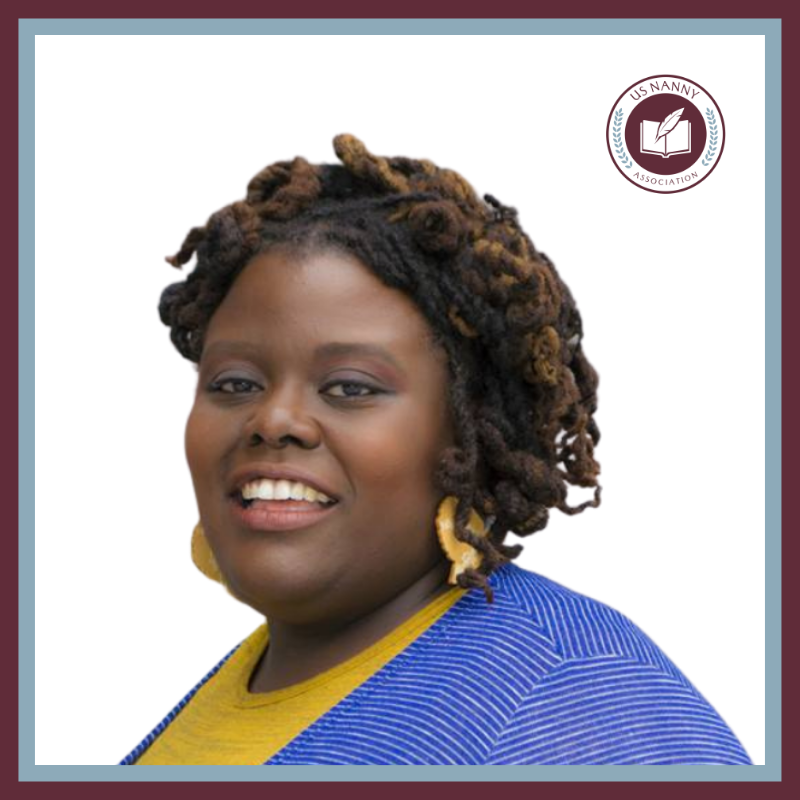 Tasha Braggs Wilson
Tasha has been a nanny with College Sitters for 6 years. She loves being able to use her experience as an educator to bless the lives of so many families. Tasha especially loves working with the special needs community. Tasha is a graduate of Northwestern State University of LA and is working on completing her masters at the University of St. Thomas Houston MLA. In addition to the US Nanny Association, Tasha also serves with other organizations including the National Domestic Worker Alliance and Sigma Gamma Rho Sorority, Inc.
Thank you for your Support and Contributions
We are grateful to the following people who dedicated their time and shared resources to help build the US Nanny Association.