Did you sign up for the Conference? Log into your US Nanny Association account between September 1-30 and go to usnanny.org/courses
From the comfort of your home, you can attend the conference and engage with childcare and parenting experts, nannies, parents and business owners. You will have 24/7 access to over 50 expert seminars and can attend live events during the entire month of September. You can register today to attend or sponsor the event to share information about your business to our childcare community.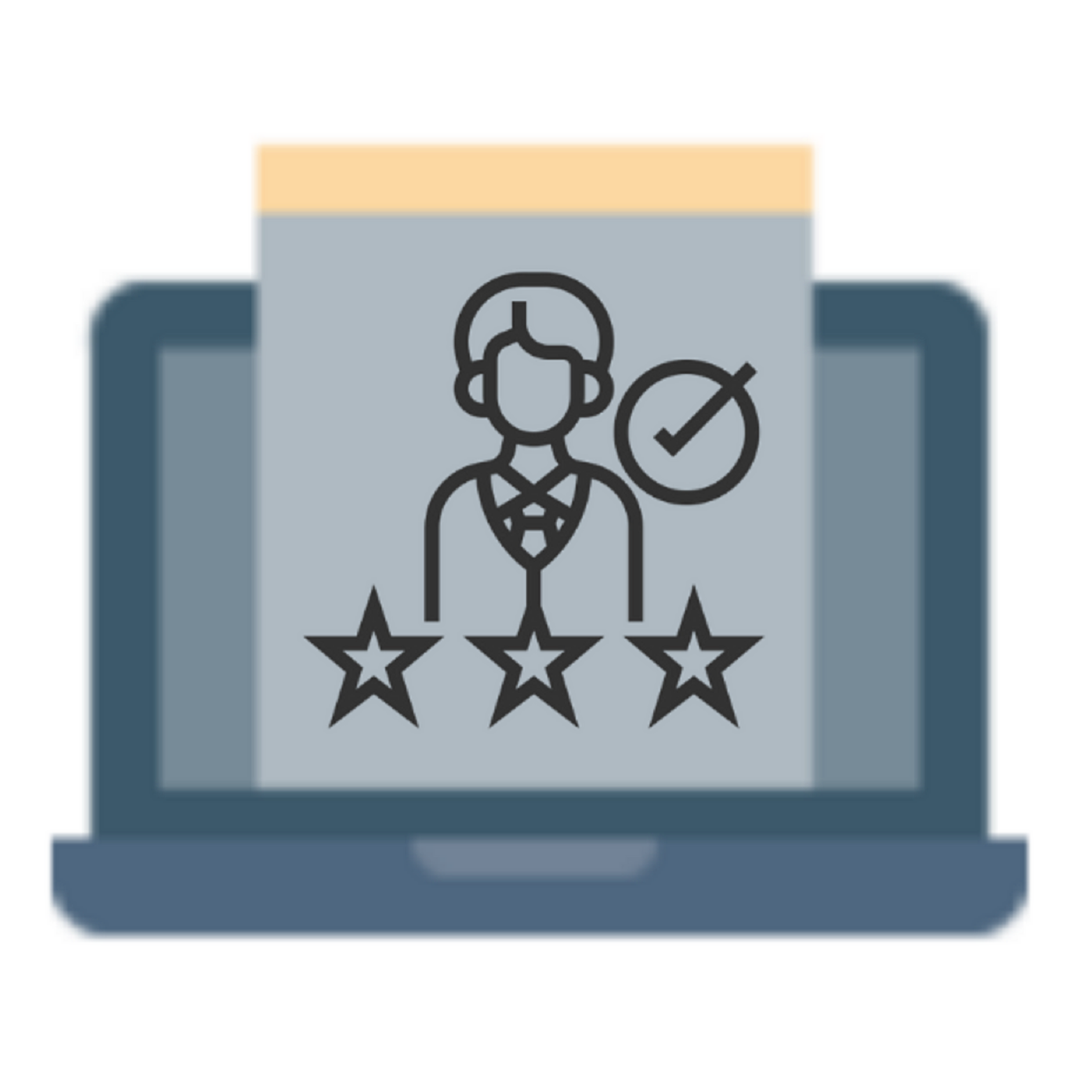 Industry Experts
The Parent and Nanny Conference has over 60 expert speakers. Our speakers are pediatricians, employment lawyers, early childhood educators, parenting coaches and small business experts.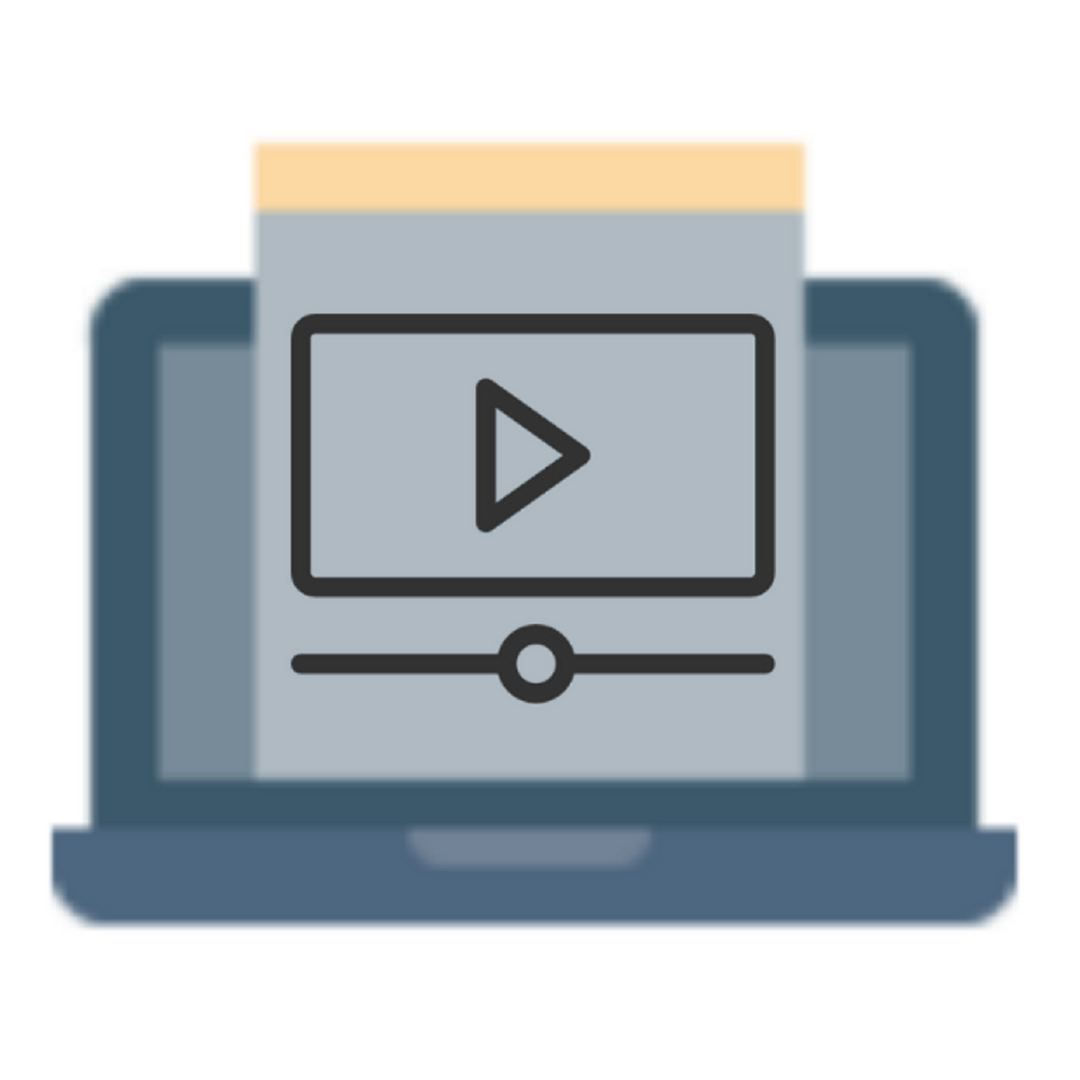 100% Online
The Parent and Nanny Conference has over 50 on-demand seminars and you have an entire month to watch as many as you want. Keynote speakers and other live events will be held on Zoom.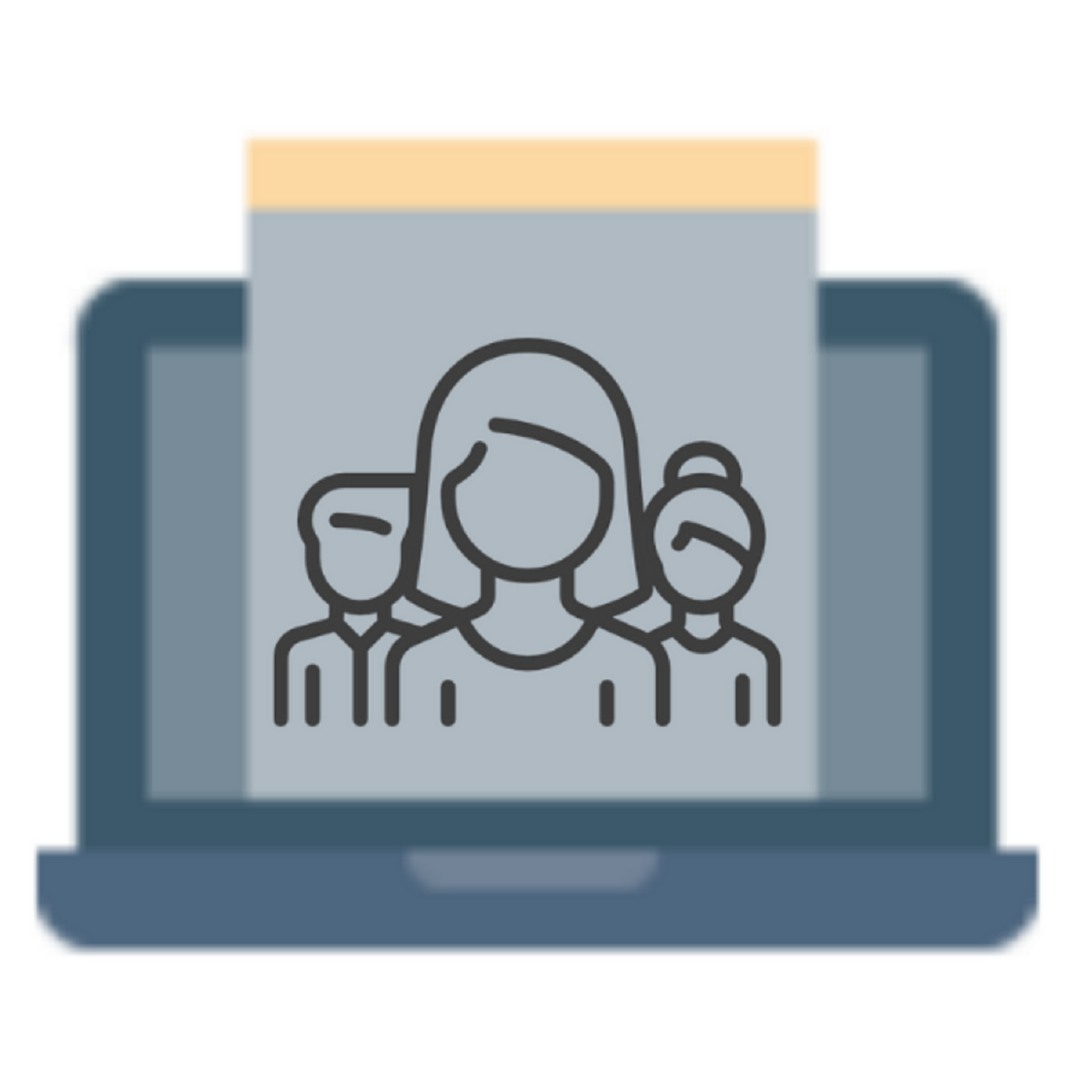 Live Events
We want to get to know you so we have live events. We'll have fun chatting with keynote speakers, playing games, picking door prize winners and networking.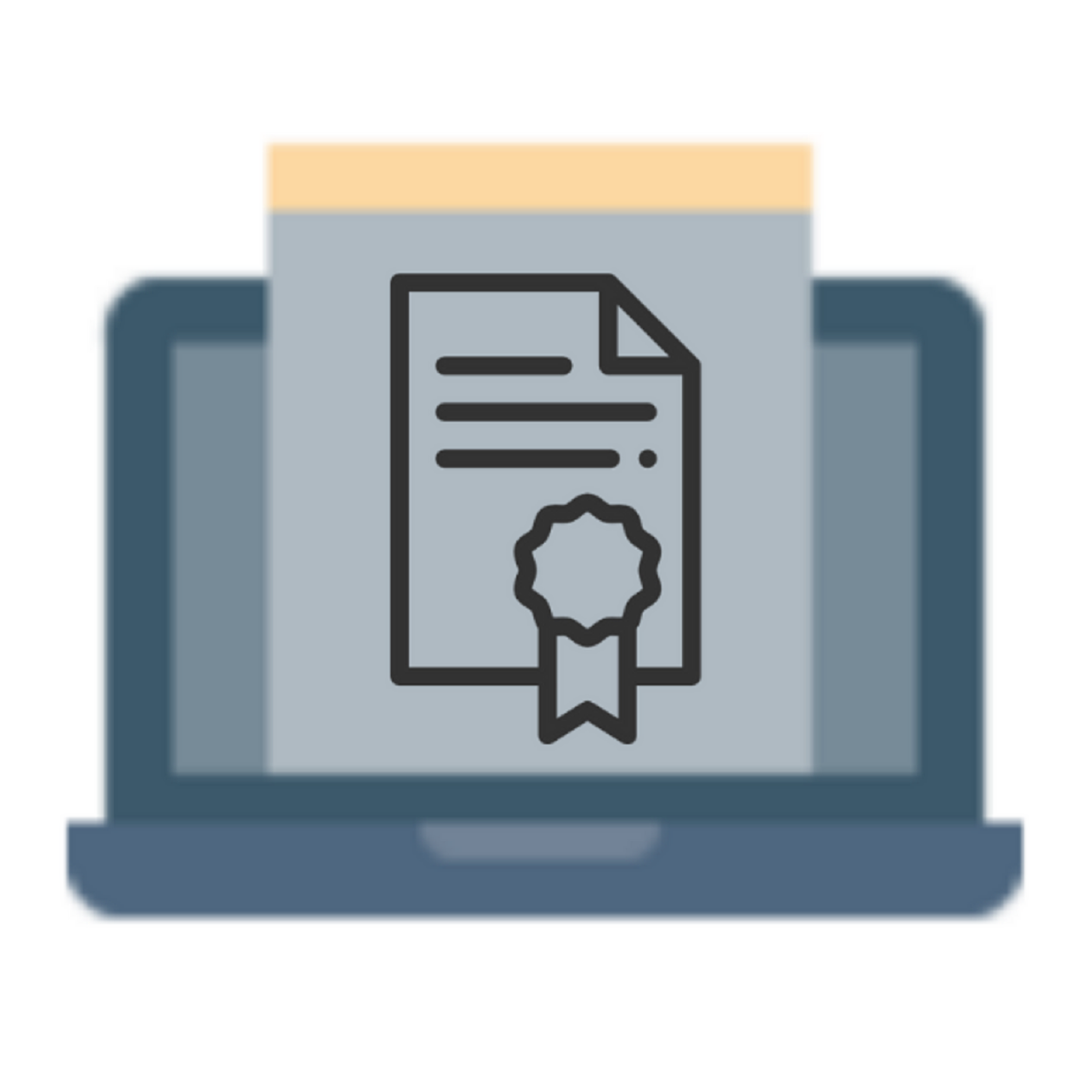 Attendance Certificates
You have the option to download a certificate of attendance. The certificate can be added to your nanny portfolio and used towards the Certified Nanny training hours or certification continuing education requirements.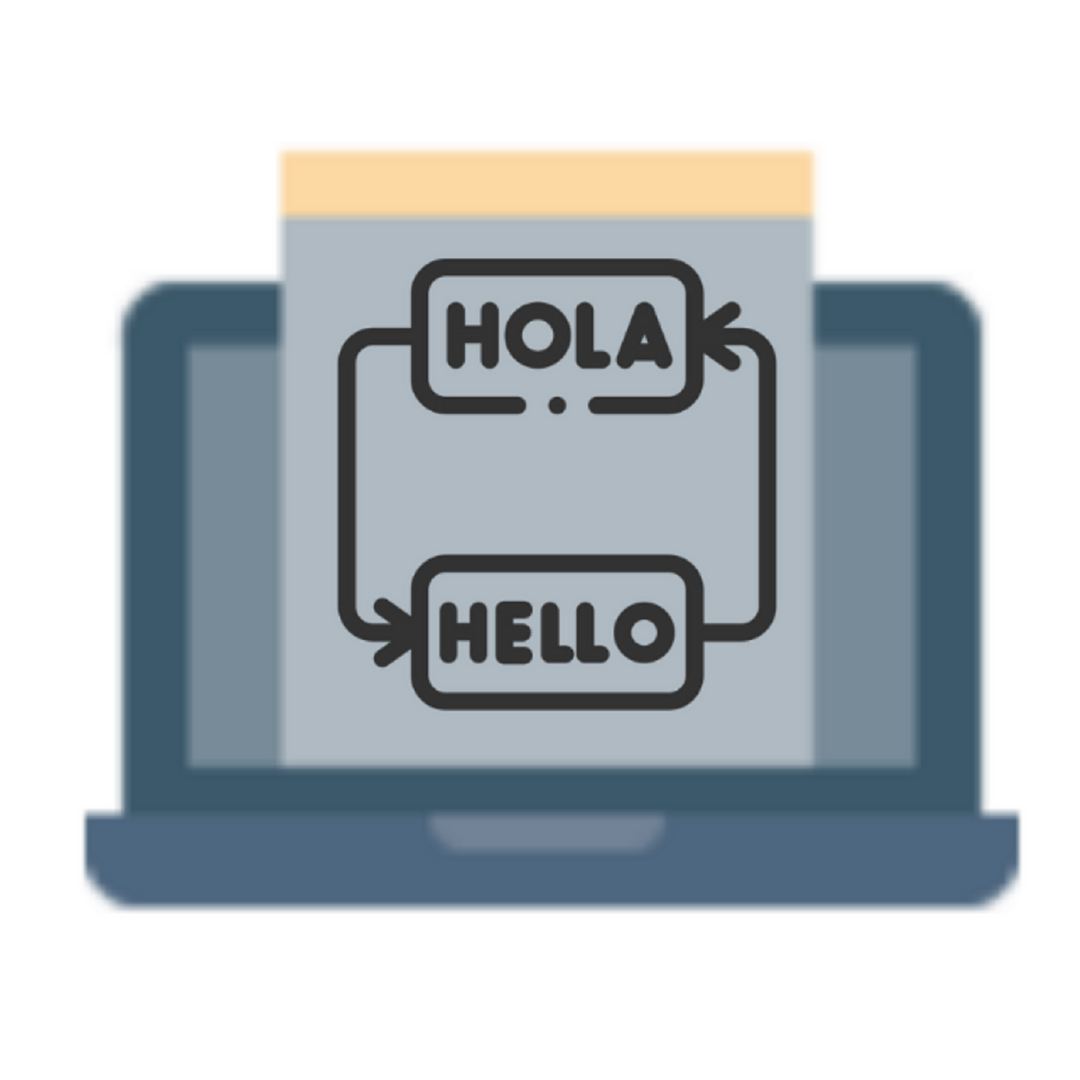 English & Spanish
The online Parent and Nanny Conference offers 40 seminars in English and 10 seminars in Spanish. Attendees have access to all seminars in English and Spanish.
Entire Month to Watch
With so many seminars and events, a weekend won't do. We dedicate the entire month of September to the Conference. The official dates are September 2nd through September 29th.
Registration is now open for the September 2022 Conference! You can save by becoming a member and using the member discount. To access the member rate, you must be logged in to your member account at usnanny.org. After you purchase your Conference ticket, you can immediately login and watch the Conference welcome video at usnanny.org/courses. The 50+ seminars will be loaded onto the website by September 1st.
The following events are online and open to all Conference attendees. To join these live events, login to your account at usnanny.org. Then, go to usnanny.org/courses. Click on the 1. Welcome 2022 Conference! ¡Bienvenidos a la Conferencia 2022! module. Inside this module will be links to all the live events.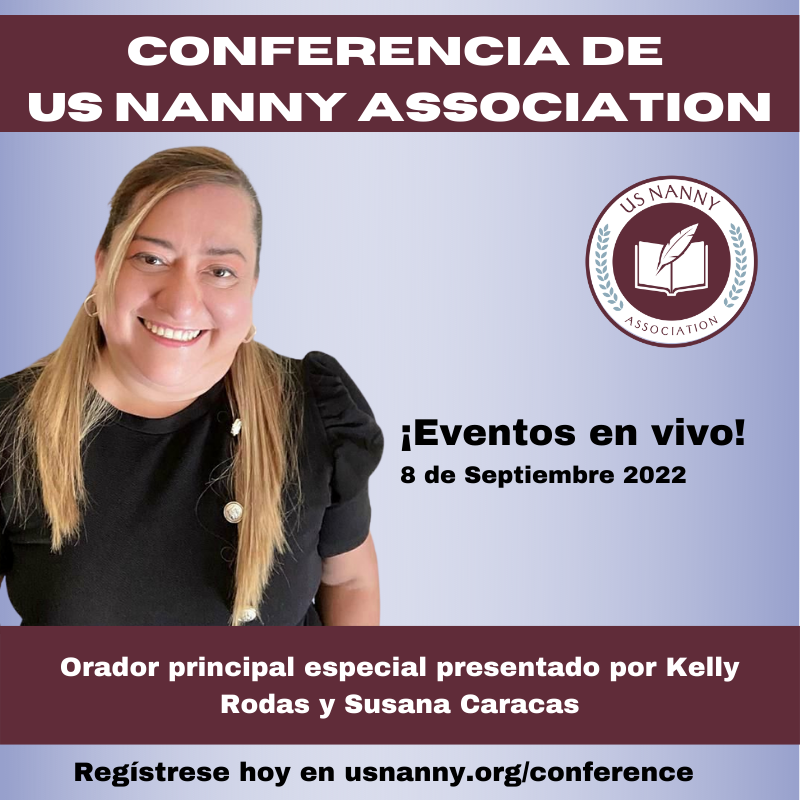 Fecha: 8 de Septiembre de 2022
9:30pm EST | 6:30pm PST
Orador principal especial presentado por Susana Caracas y Kelly Rodas Preguntas y respuestas y premios de entrada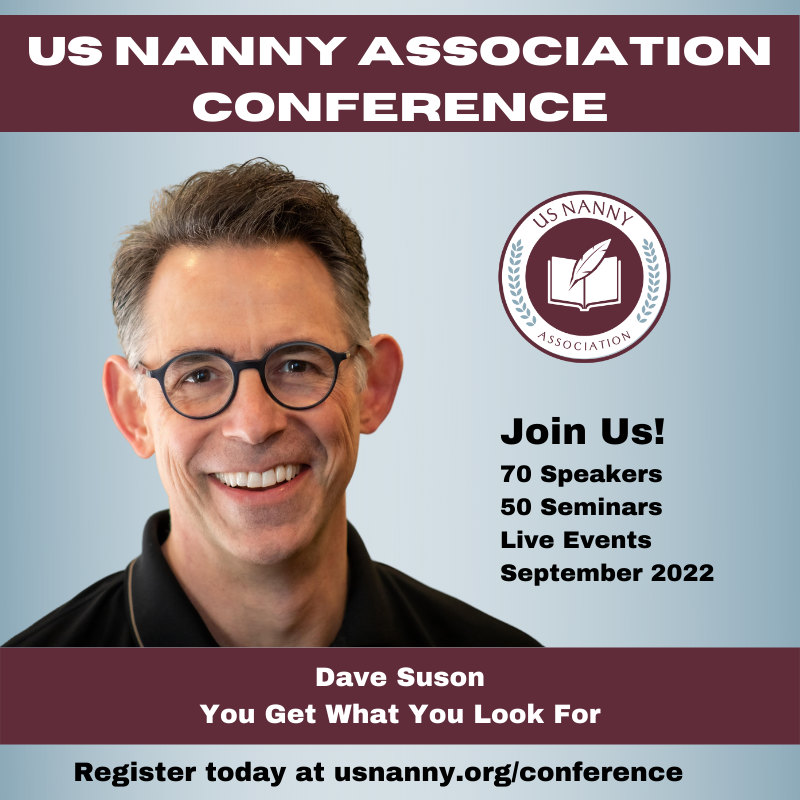 Date: Sept 13, 2022
8:30pm EST | 5:30pm PST
Keynote speaker: Dave Suson
Title: Leading to Attract, Retain, Motivate and Inspire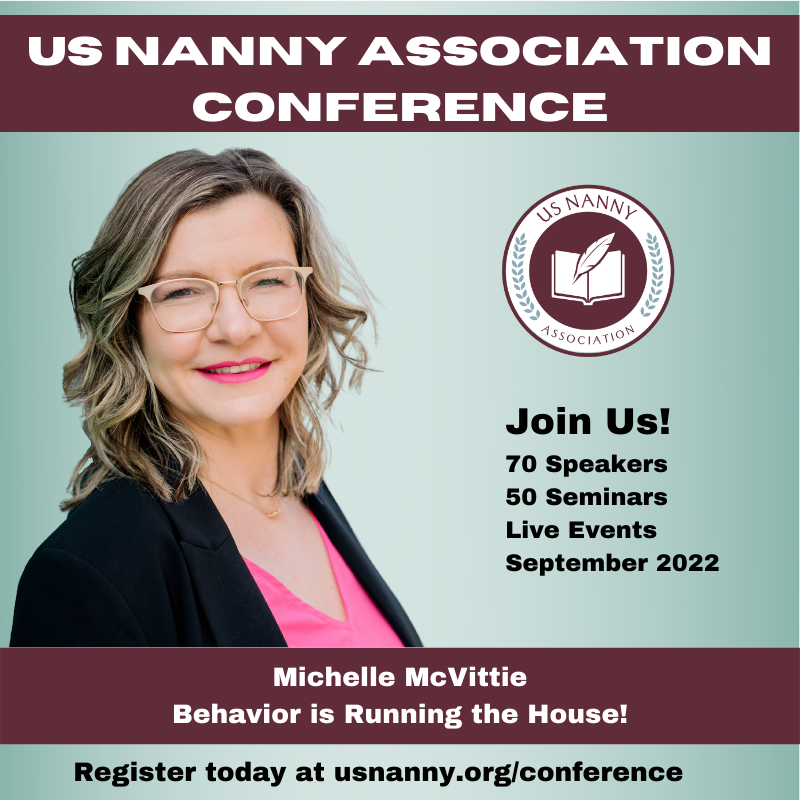 Date: Sept 15, 2022
8:30pm EST | 5:30pm PST
Keynote speaker: Michelle McVittie
Title: Behavior is Running the House!
Únase a nosotros en persona para que podamos compartir sus experiencias y discutir temas importantes sobre el cuidado infantil. No hay costo para los registrados en la conferencia, pero regístrese para que podamos planificar una cantidad precisa de asistentes. Debe ser miembro de USAA para asistir a un evento en persona.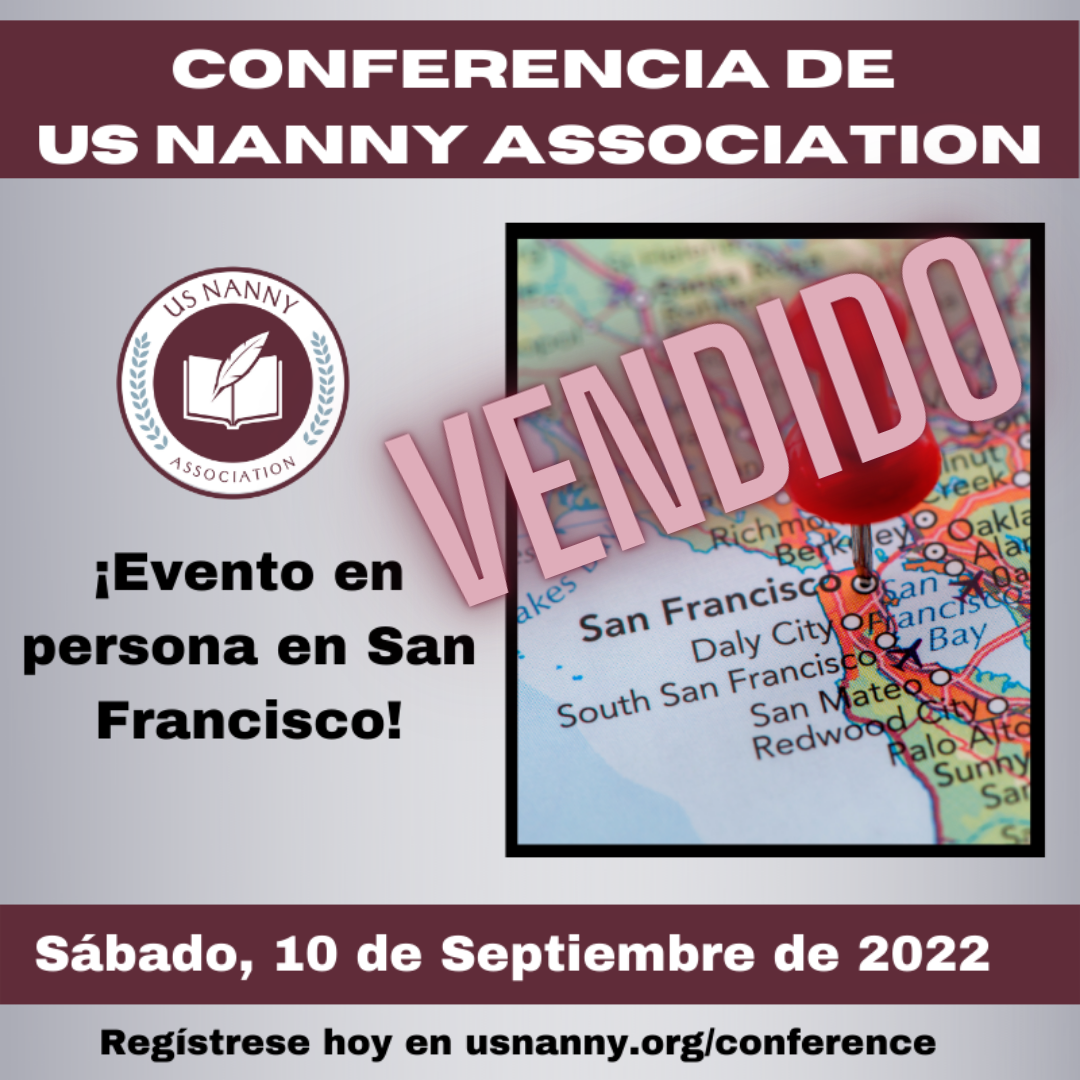 South (Sur) San Francisco, California
Sábado, 10 de Septiembre de 2022
9am PST
Daly City, CA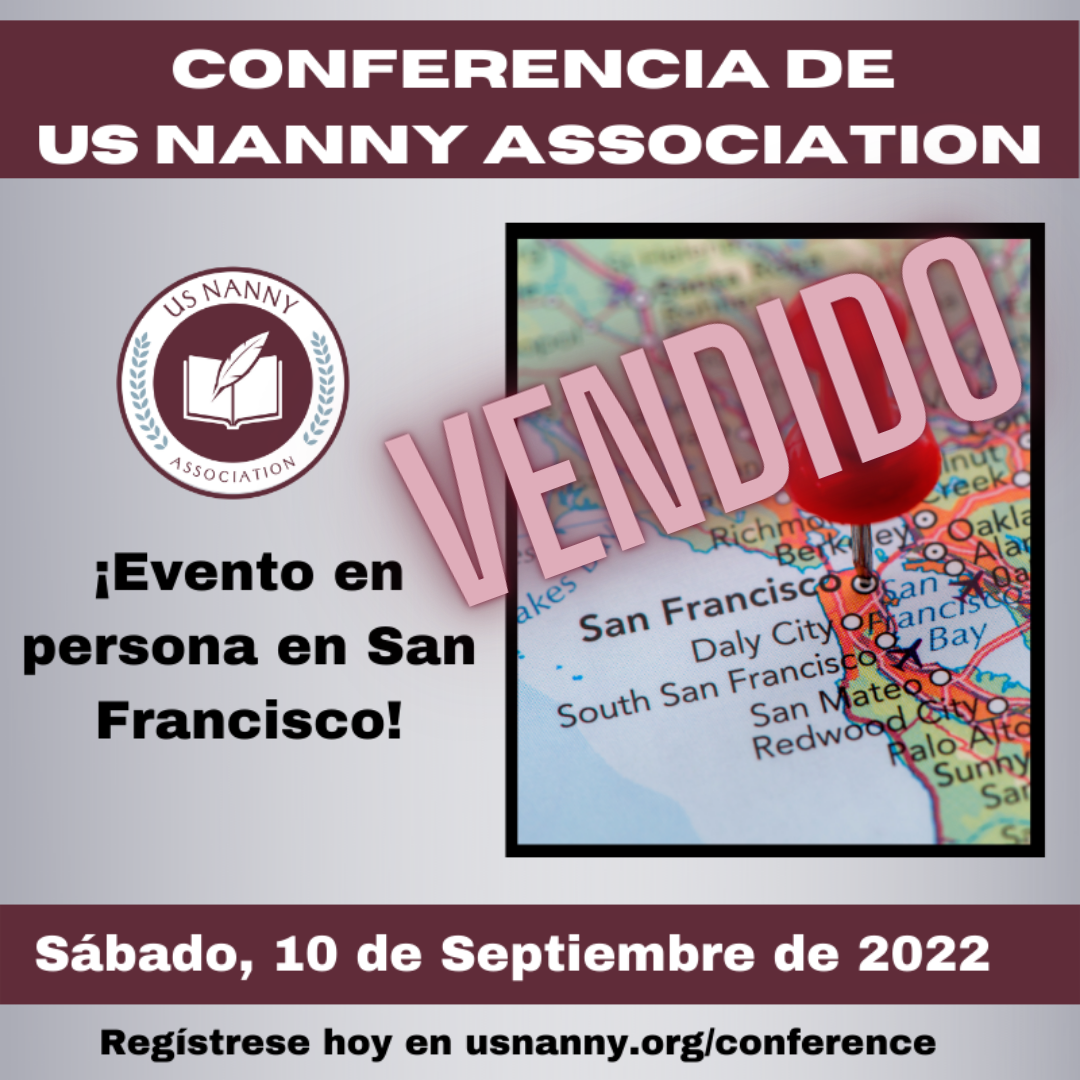 San Francisco, California (Puerto Este)
Viernes, 9 de Septiembre de 2022
10am PST
Alameda, CA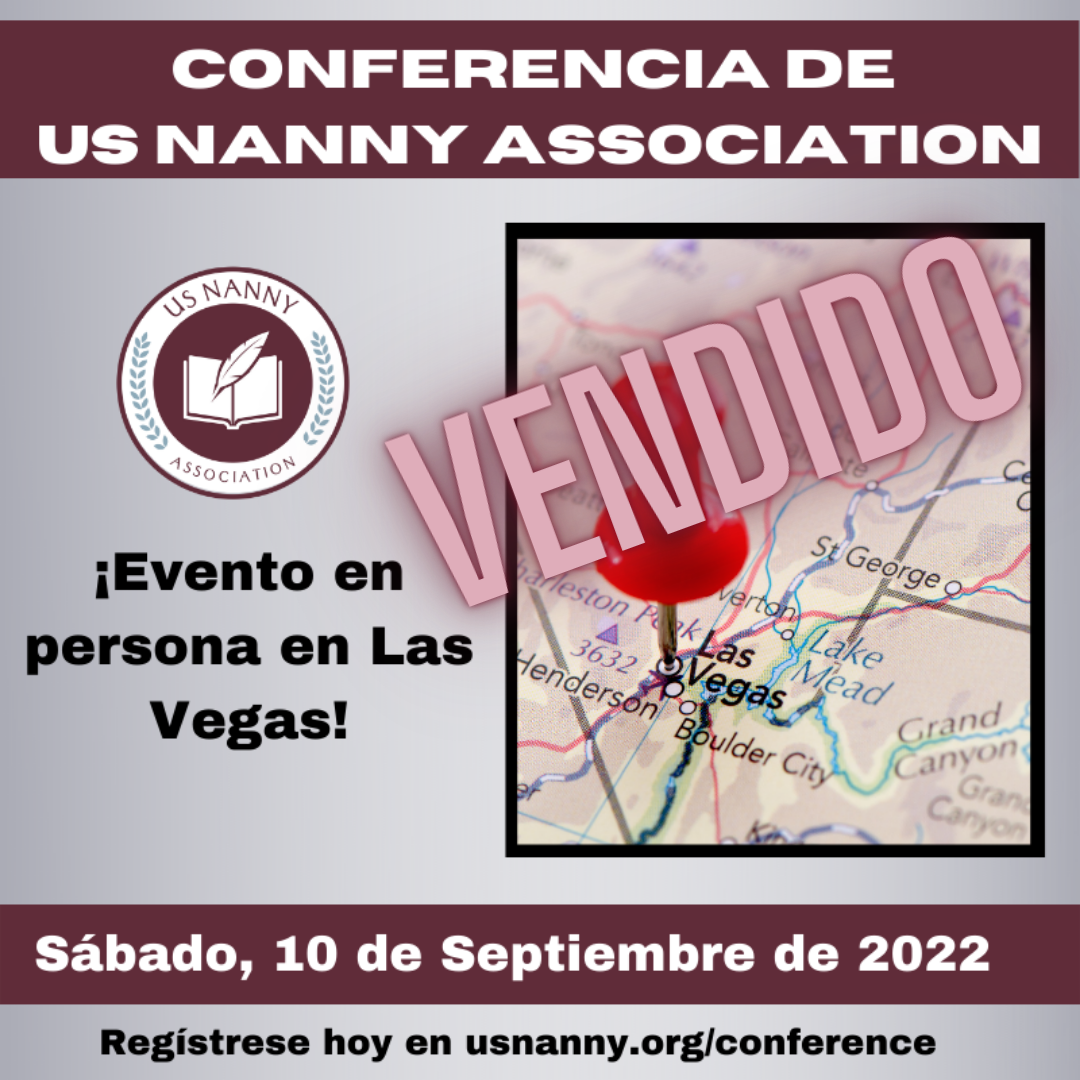 Las Vegas, Nevada
Sábado, 10 de Septiembre de 2022
9am PST
LUGAR (PLACE) MI AMOR ART. 4245 S. Grand Canyon Dr. Las Vegas NV 89147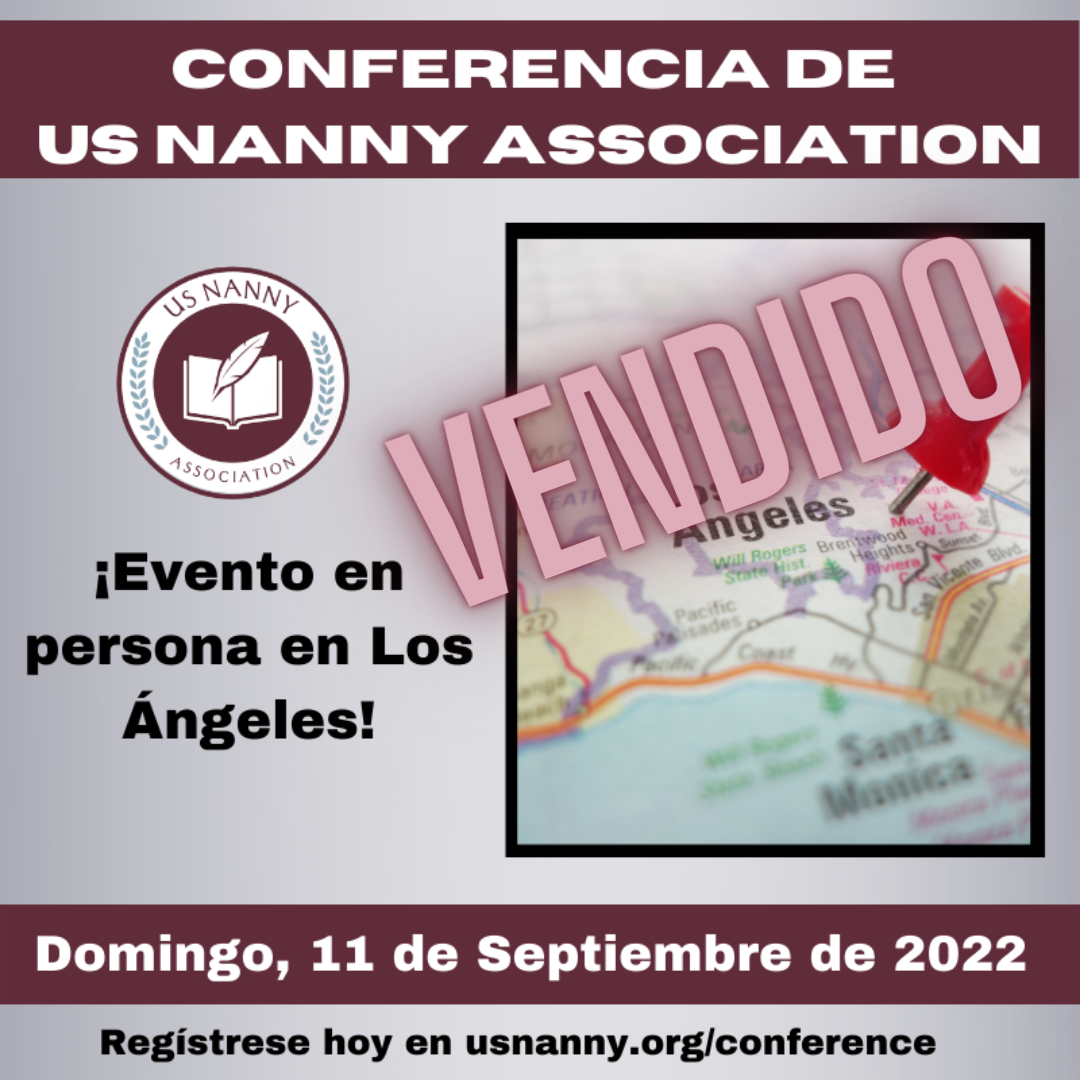 Los Angeles, California
Domingo, 11 de Septiembre de 2022
10am PST
LUGAR BINI BIRTH. 13743 Riverside Dr. Sherman Oaks, CA 91423
Thank you Platinum and Gold Sponsors
Want to support our industry and promote your business a the 2022 Conference? Sign up today to be a sponsor.
The seminars are listed alphabetically by title and include topics on childcare, the nanny industry, personal growth, professional growth and leading a small business. Speakers and/or seminar topics may change.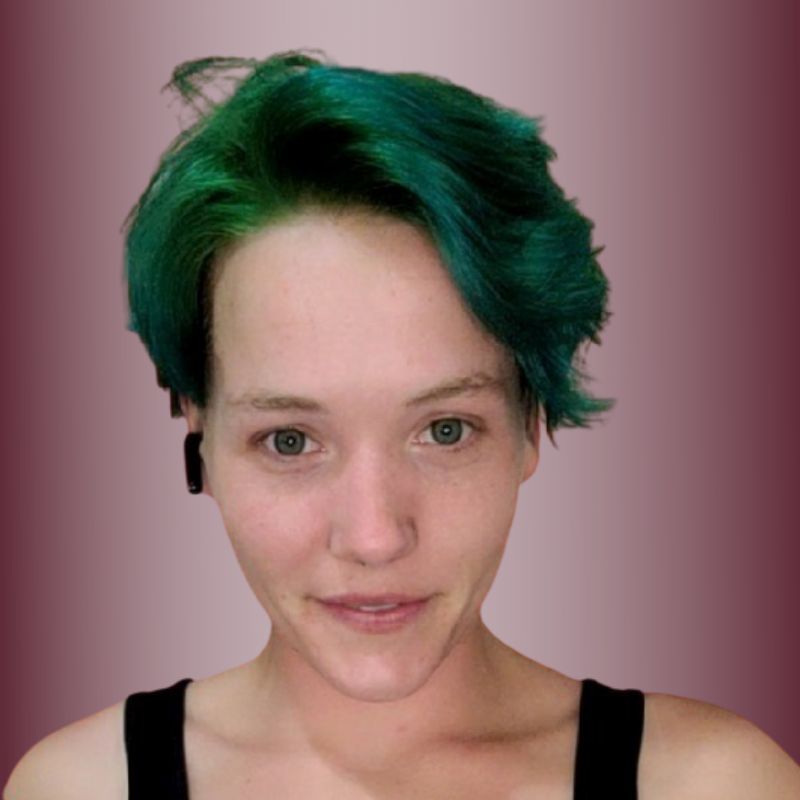 Reagan Fulton
Adventures in Nature Play
It's important for children to have the chance to get outside and play in the great outdoors. Nature not only acts as an outlet for physically active play that is essential to healthy growth and development, but it also allows for a great deal of creativity and imagination.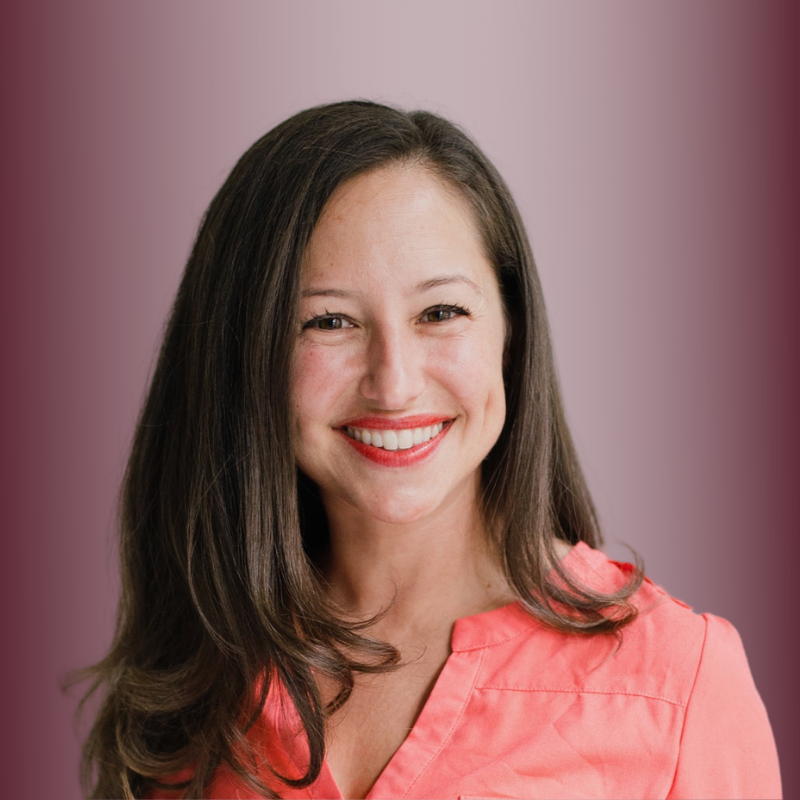 Julietta Skoog
Anxiety in Children: Signs, Myths & Strategies
Anxiety can be at the root of work avoidance, big emotions, sensitivity, limited social skills, withdrawn or internalizing behaviors, specific phobias, and perfectionism. Learn signs, myths, and helpful strategies to teach coping skills for overcoming anxiety in home and at school. You will leave with tangible tools to use right away with the child in your life, and a renewed sense of hope for how you can help.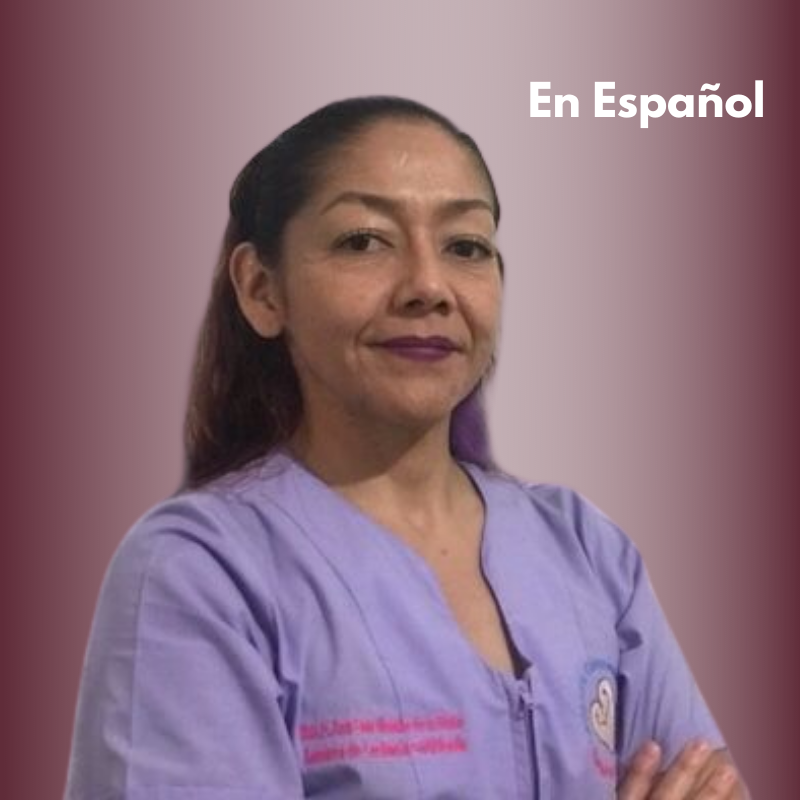 Annalú De la Rosa
Apoyo práctico para mamás en postparto inmediato
Conocer las prácticas diarias necesarias para lograr una lactancia exitosa después de haber dado a luz.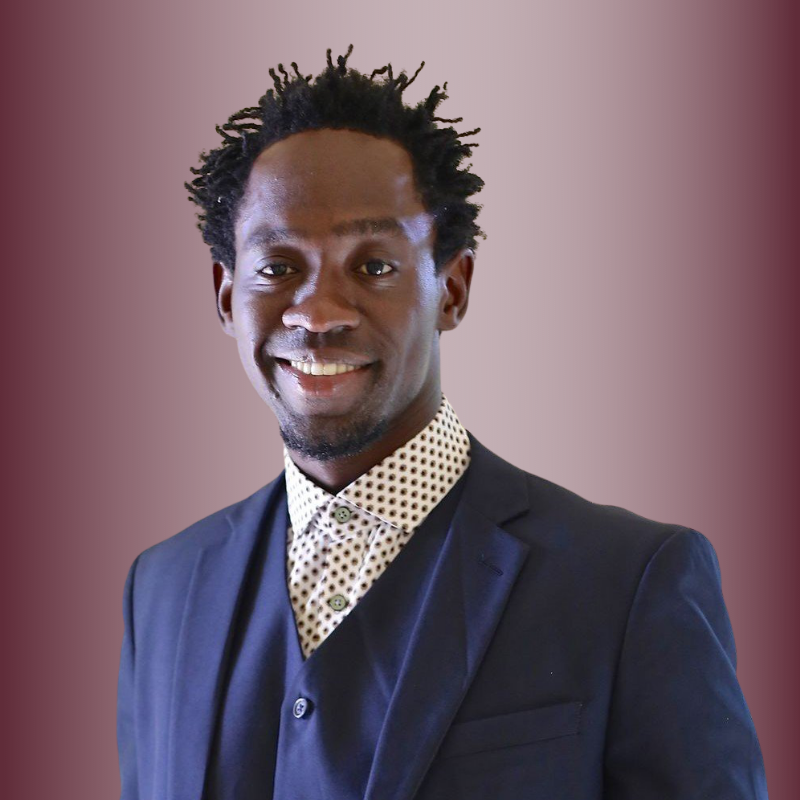 Steven Dossou
Be Transformed
In family, work and in life in general, there comes a time when we ask ourselves if what we are investing ourselves in is even worth it. We become prey of the three toughest demons of Mankind Fear, Self-doubt and Low Self-esteem. How can we combat those three demons and step back to our zone where we feel fulfilled and live with the attitude of game changers, winners and overcomers.
Chelsea & Martin Matthews
Building an Unbreakable Financial HousE
We make it fun and easy to confront your finances, covering the six key financial areas common to all households and businesses, how you can handle any financial threats that come your way, so you can flourish and prosper.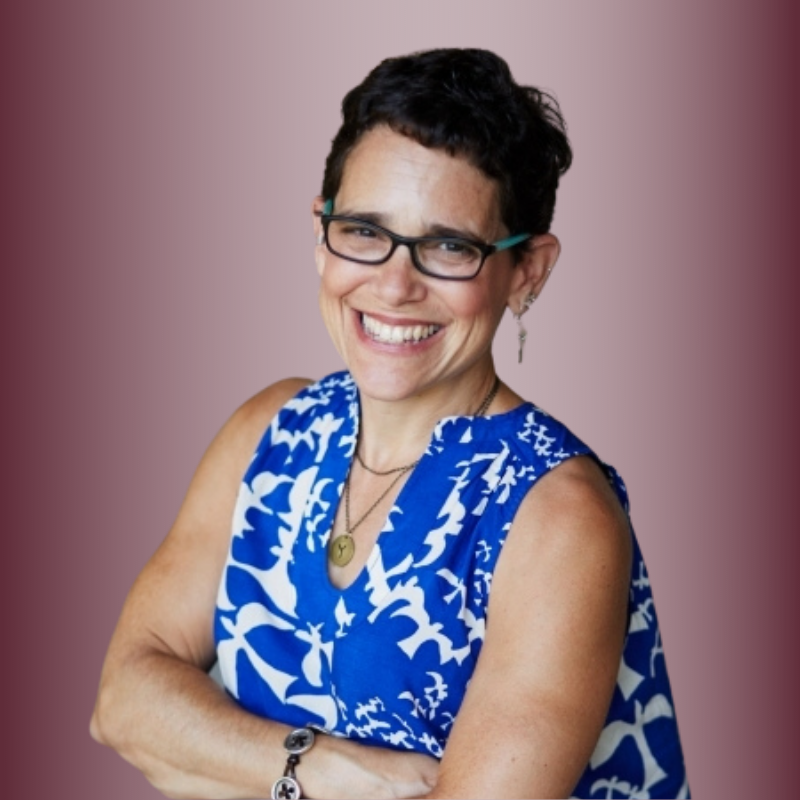 Lisa Kohn
Capacity for Joy: Shifting Your Beliefs
A cult-survivor and leadership expert, Lisa Kohn shares her story of resilience and transformation in this inspirational talk. Lisa will take you on an unforgettable journey as she shares her "five truths about life" and "four things I absolutely know." These lessons will ignite you to step even more fully into living and leading as your authentic self and into actively cultivating more joy in your life and in leading others.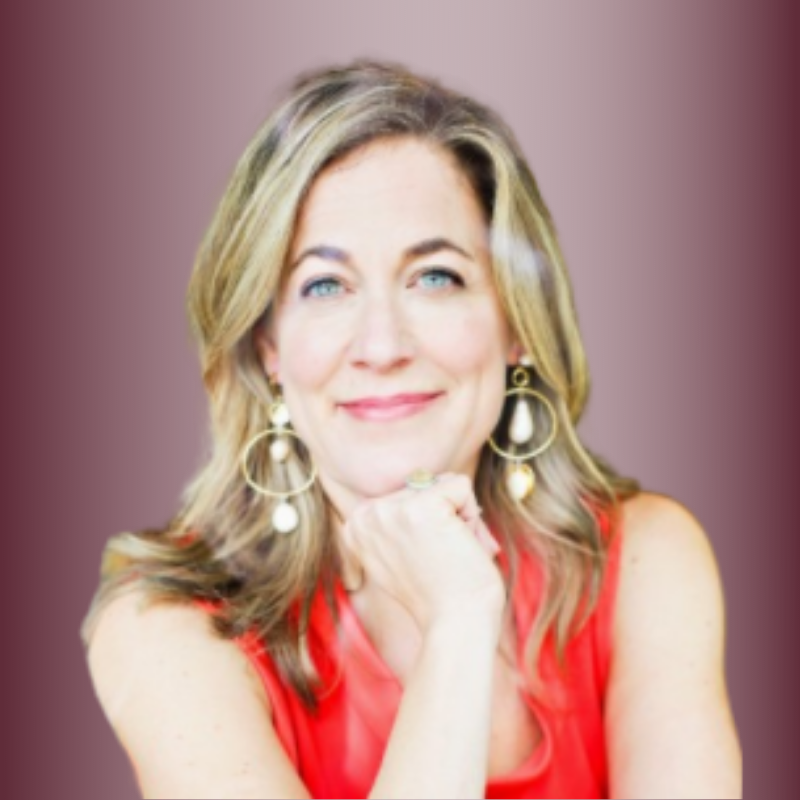 Kiva Schuler
The Case for Peaceful Parenting
Parenting doesn't require punishments to be successful. In fact, Parenting without punishment is actually better for your kids and you! Join us as we discover the benefits of peaceful parenting.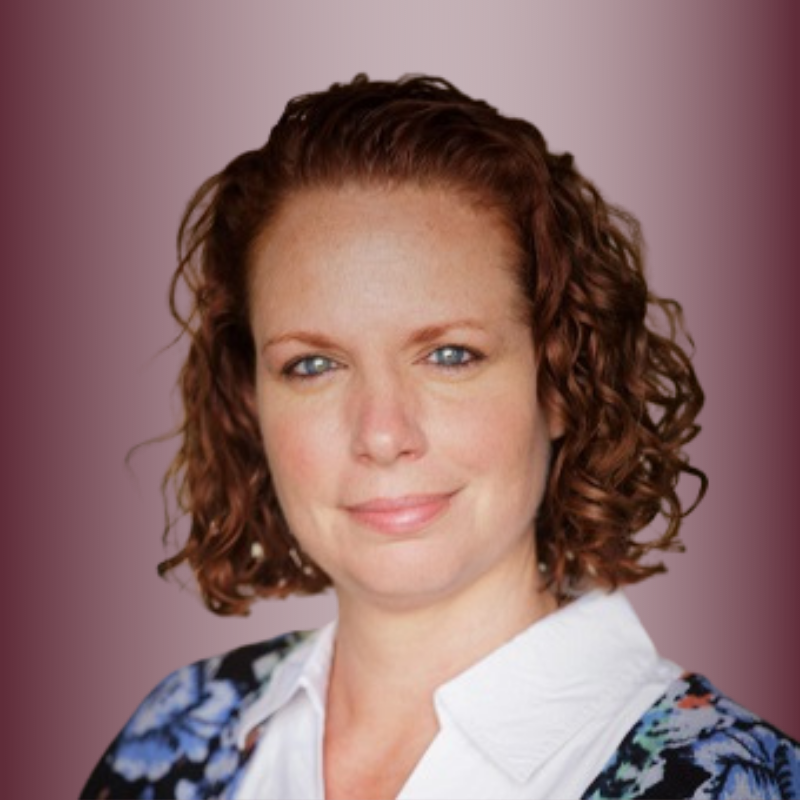 Heidi Joline
Child-Led Lesson Planning for in the Home Learning
Have you ever wondered what is child led? Child Led Play, Child Led Learning. In this session we will go over having a child led environment in a home and how to set up an educational learning lesson plan. We will focus on the ways to simplify creating such a lesson plan, so you as a nanny, don't feel frustrated, overwhelmed and stressed. So take a breathe, settle back and enjoy this seminar on Child Led Lesson Planning In The Home.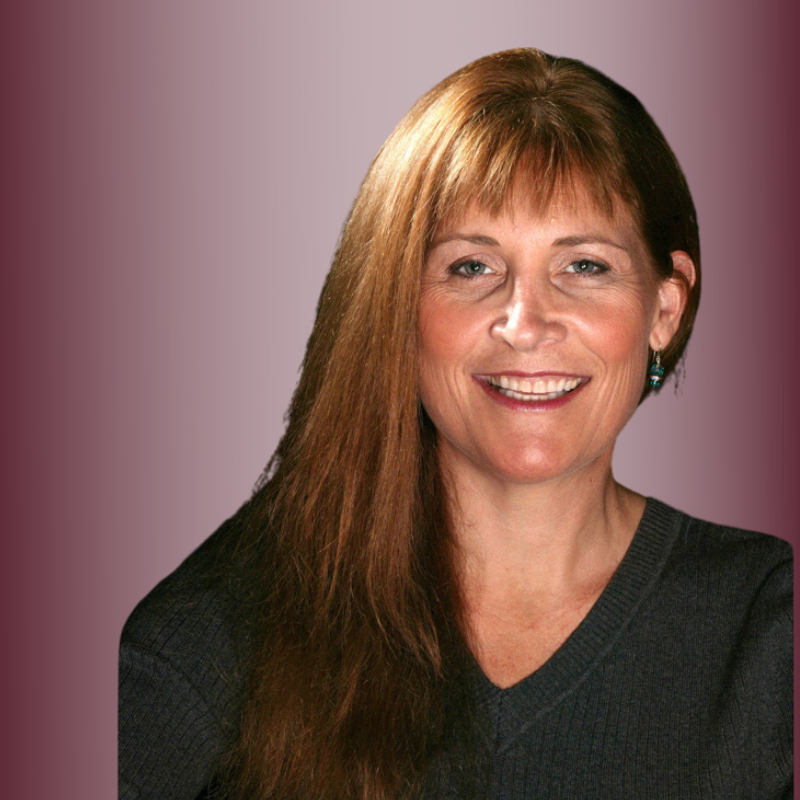 Ellen St. Peter
Children's Innate Brain Thinking Style 
Raise children better and easier by knowing their innate Dominate brain thinking type. Which kind of a thinker is your child or the child you are working with now? Is Your child Left Brain Analytic or Right Brain Creative dominate? Trying to put a Left Brain dominate child into a constant struggle with creative play is unfair. Same as trying to take a Right Brain dominate child away from being creative in their daily life can have difficult outcomes.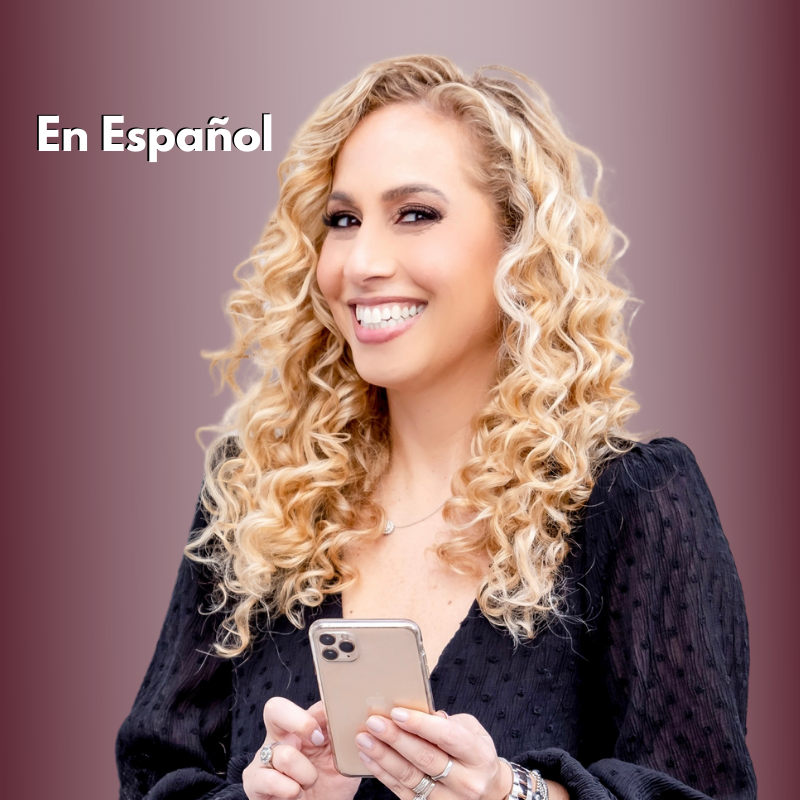 Jeannette Kaplun
Criando hijos en la era digital
Las redes sociales y la era digital presentan aún más desafíos a los padres. Aprenda qué debe saber para enseñarle a sus hijos a utilizar de manera apropiada las redes sociales, cómo las redes sociales pueden afectar la autoestima y qué recursos existen para ayudar a padres e hijos.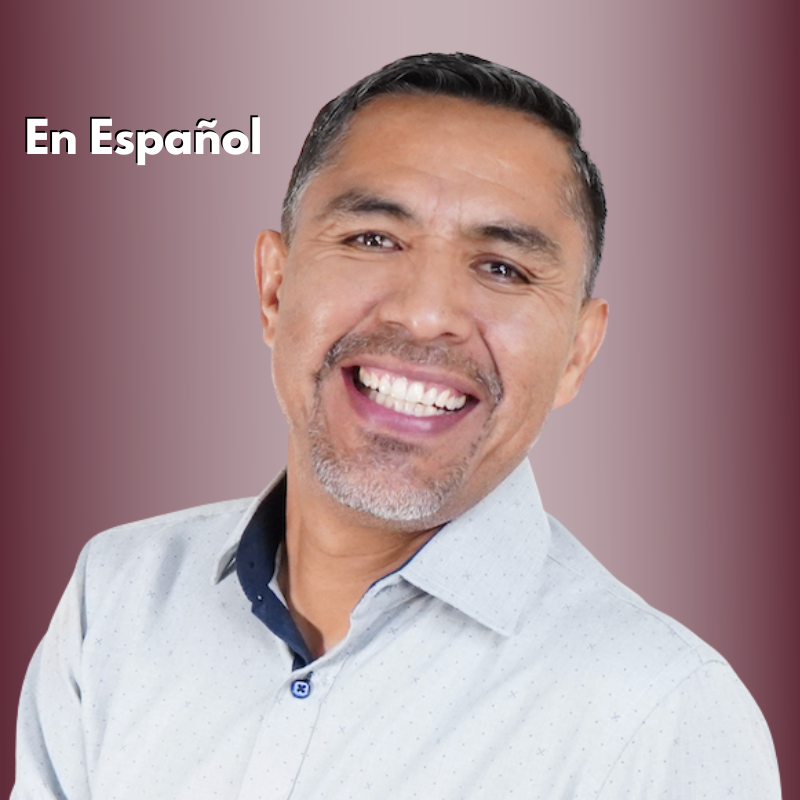 Tony Orozco
4 TIPS EN COMO MANEJAR LA ANSIEDAD EN LOS NIÑOS
En la actualidad, los niños son más susceptibles a las enfermedades mentales debido a la Pandemia. En esta conferencia obtendrás herramientas que te ayudaran en como desarrollar habilidades emocionales y sociales en los niños.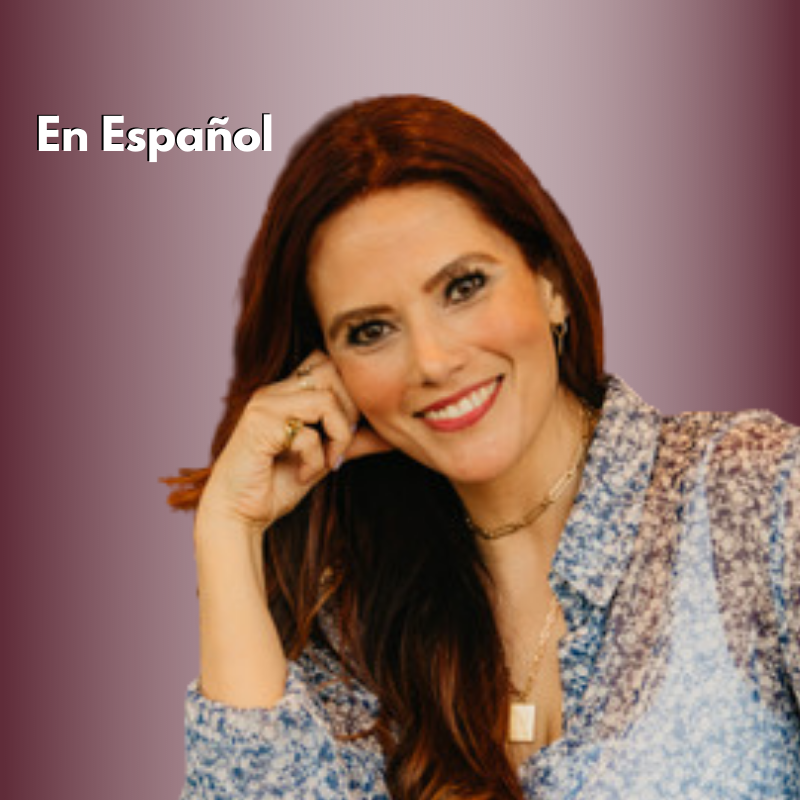 Nydia Silva
Cuidar de mi para poder cuidar de otros
¿Por qué es tan importante el autocuidado? En este seminario con Nydia Silva, aprenderá por qué necesita invertir en el cuidado personal y cómo diseñar y mantener su plan de cuidado personal.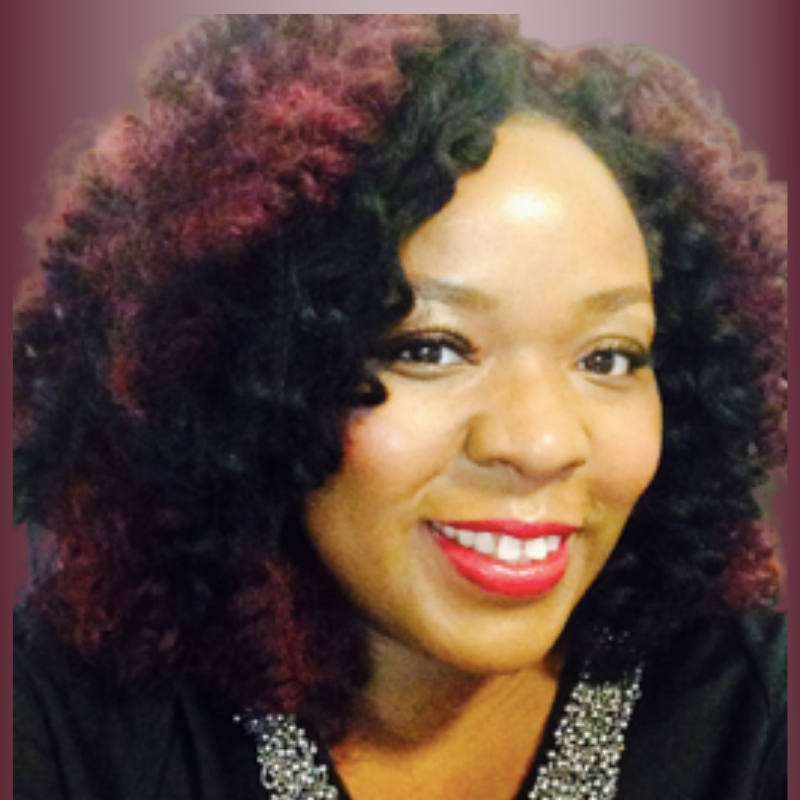 La'Keisha Ciprian
Developing a Positive Cultural IdentitY
In this session we will explore ways to invite families to define and express their ethnicity or culture, including the experiences and values they hold to be most important, in their child's learning environment. Suggestions for inclusive instructional resources such as books and toys that expose children to role models from their own and other cultural backgrounds will also be shared.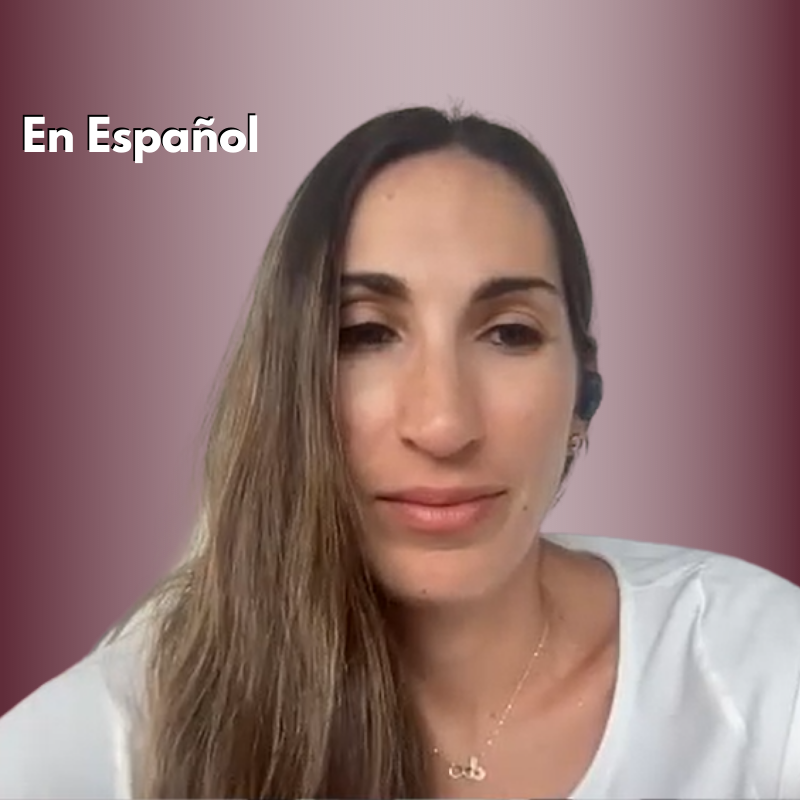 Gema Martinez, Alma Talavera y Erica Fondevila
Diferencias culturales en el cuidado de los niños
Un panel de expertos en el cuidado infantil presentan de manera muy orgánica sus experiencias basadas en su origen y esto como a influido en el trabajo con sus familias.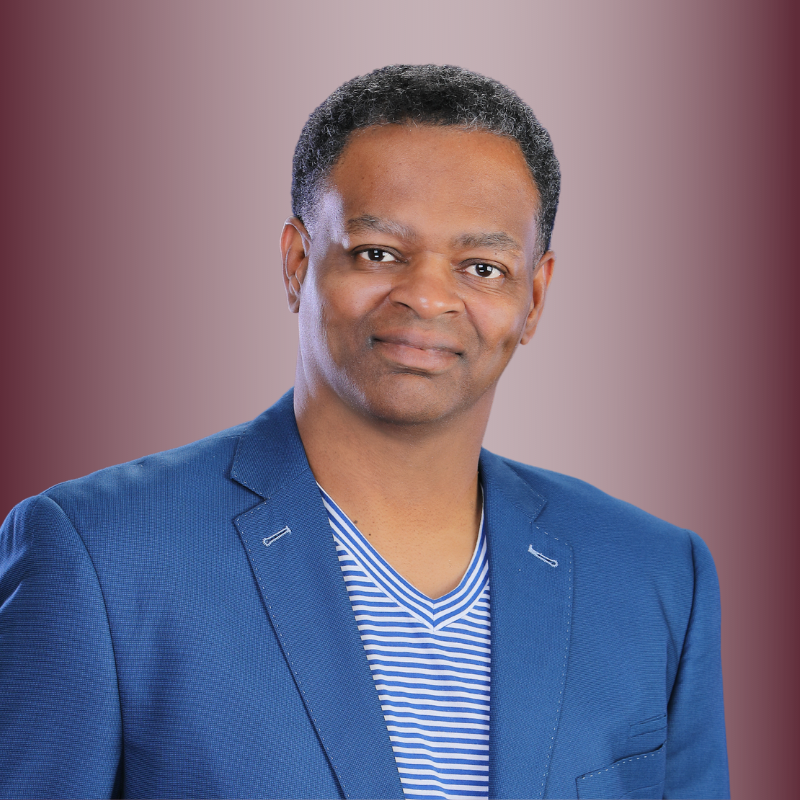 Kenneth Antoine
DISCovery: Understanding How You're Wired
Learn about the DISC System to empower you to understand yourself, family members and friends in a profound way. Understanding behavioral styles helps you become a better communicator, minimizes or prevents conflict, helps you appreciate the differences in others and allows you to positively influence those around you.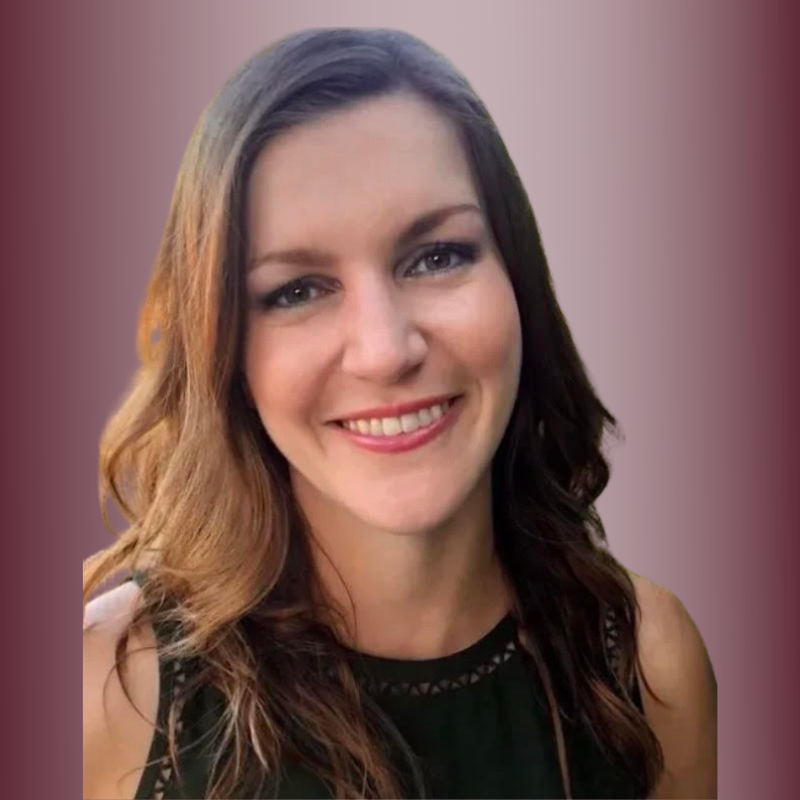 Leah Adler
Don't Follow the Golden Rule
Treat people the way THEY want to be treated. Knowing your child's personality type, preferred style of communication and needs will make a huge difference in your day to day life. Join in as Leah Adler and Rebecca Amis role play the four different channels of communication nannies and parents can use daily to stay on the same page and avoid misunderstandings.

LIFE CHANGING for me. Thank you so much for all of this amazing insight and information. I was ready to quit my current nanny job and have found new tools to implement with not only the children, but with my nanny parents as well. So thank you so much!

Very useful information that was extremely relevant to the work of a nanny, as well as for parents or agencies that hope to train their nannies and provide positive tips for their interaction with charges.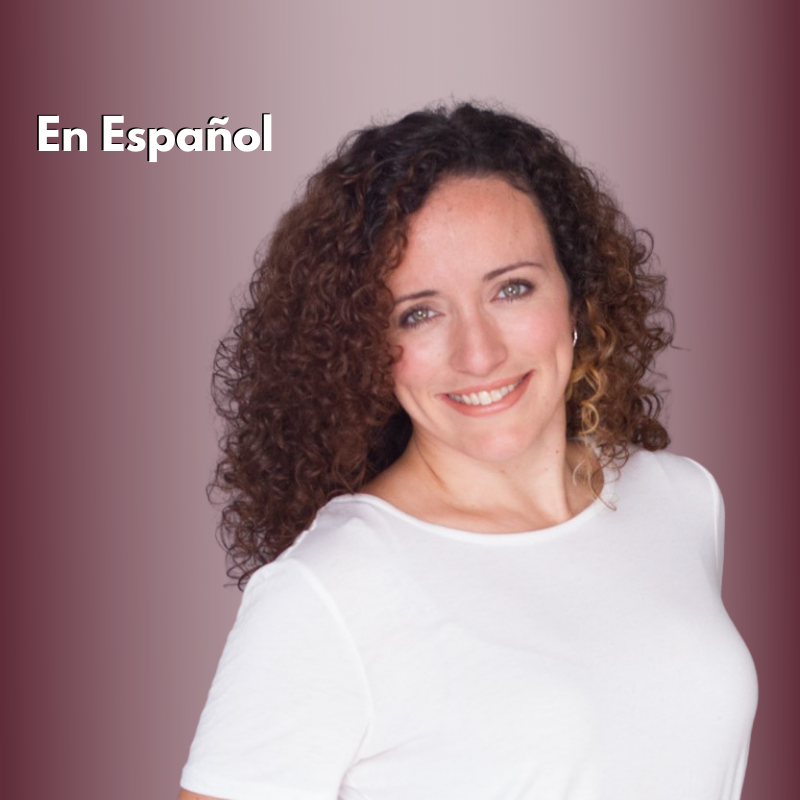 Ana Miró
Enseñando con el Cerebro en Mente
Hablaremos sobre el desarrollo del cerebro de los niños de los 0 a 5 años y lo importante de la estimulación de los sentidos durante esta etapa para sentar las bases en las que el cerebro continúa su desarrollo a través de la vida. También hablaremos cómo identificar los estilos de aprendizaje en los niños para ayudar al óptimo desarrollo de sus habilidades.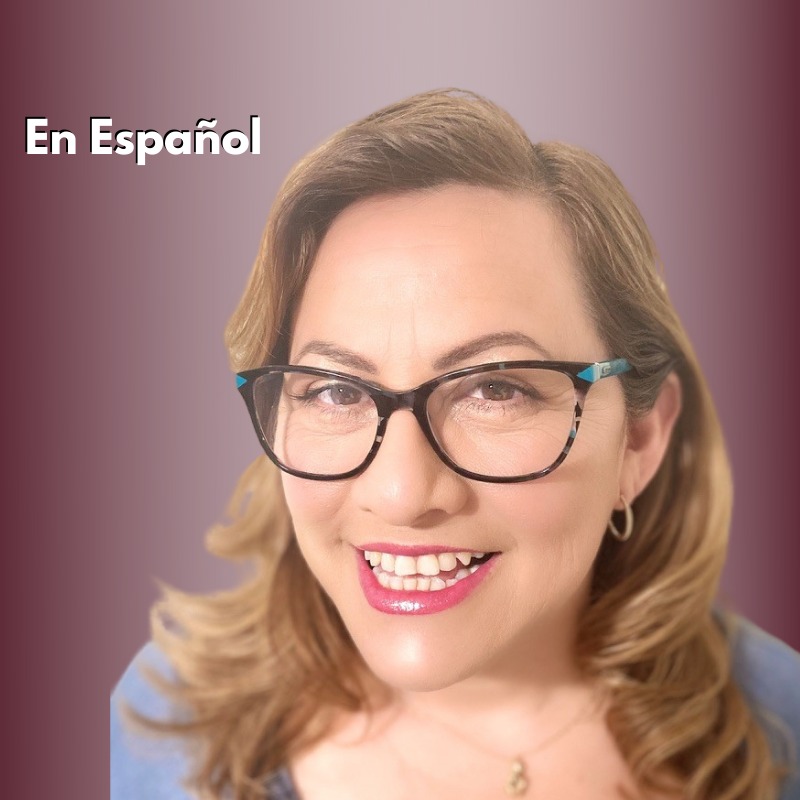 Susana Caracas
Entendiendo el Sueño del Bebe
Introduction basica al sueño del bebe y como se desarrolla en los primeros 18 meses de vida.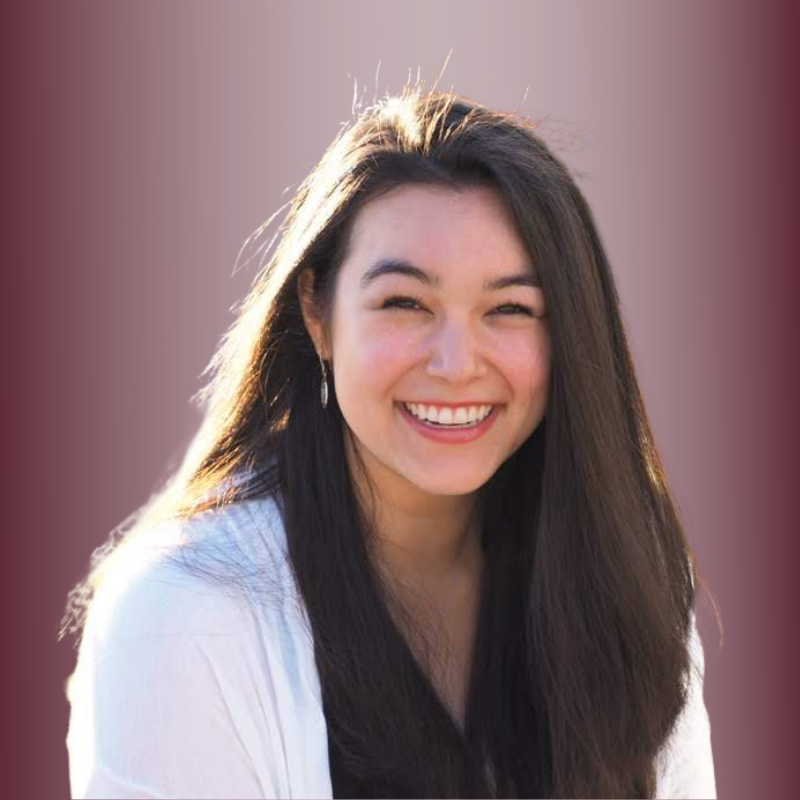 Melanie Suson
Fail Forward Faster Fearlessly 
Do you ever have analysis paralysis? Do you wish you could get more done? Be more decisive? Be better at leading? Achieve your goals faster? Does fear ever hold you back? Get to the root causes of your fears and learn strategies that can immediately be used to help you achieve your goals. Learn to reframe failure as practice. Every failure is actually a learning moment. The faster we fail, the faster we are actually learning and moving towards our goals.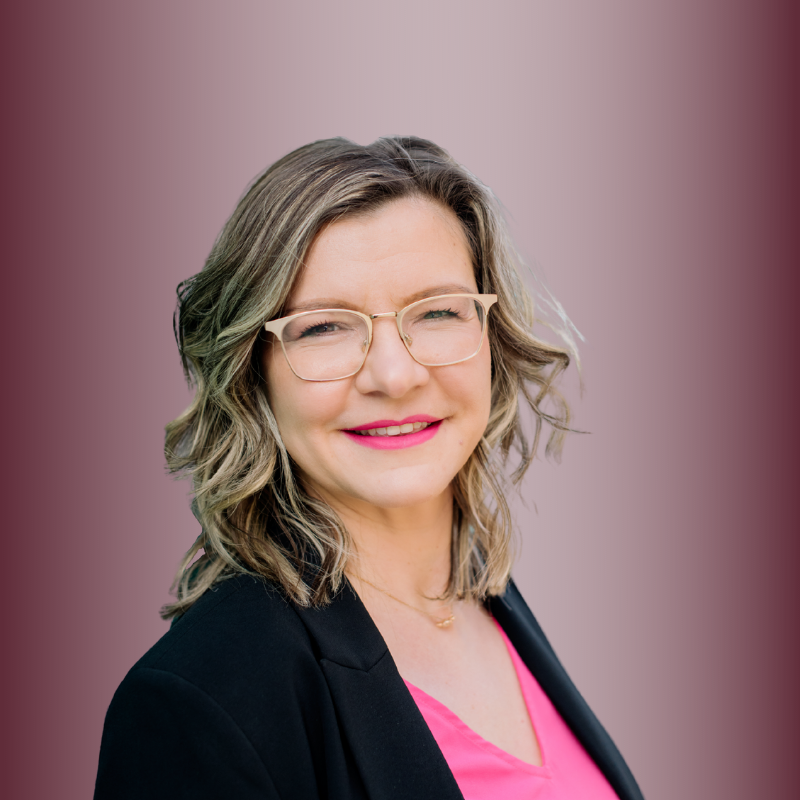 Michelle McVittie
Fighting the Anxiety Bully
Children feel anxiety, and it can take over their daily living. Sound familiar?  This workshop will help you understand how anxiety affects children and what you can do to support them and still help them fight the Worry Bully with confidence.  Michelle has worked in pediatric mental health for fifteen years and will be able to give you practical tips to support your journey of working with an anxious child.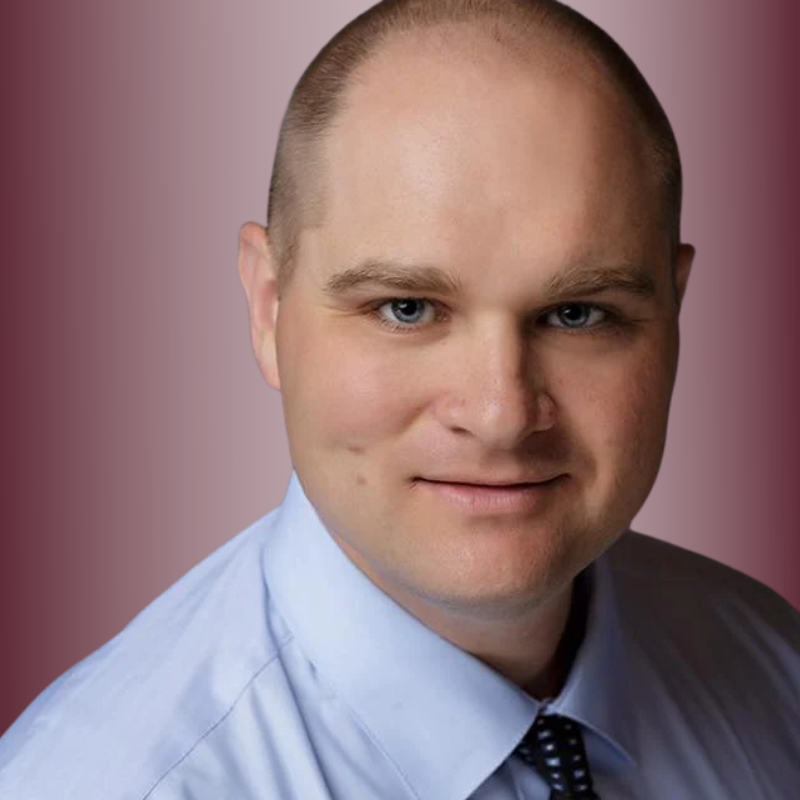 Dr. Greg Pursley
Five Steps to Physical Health
We all live busy lives and try our best to stay healthy, but this can become overwhelming especially when you are taking care of others. Dr. G will teach you the five simple steps to better health even in the midst of a busy life.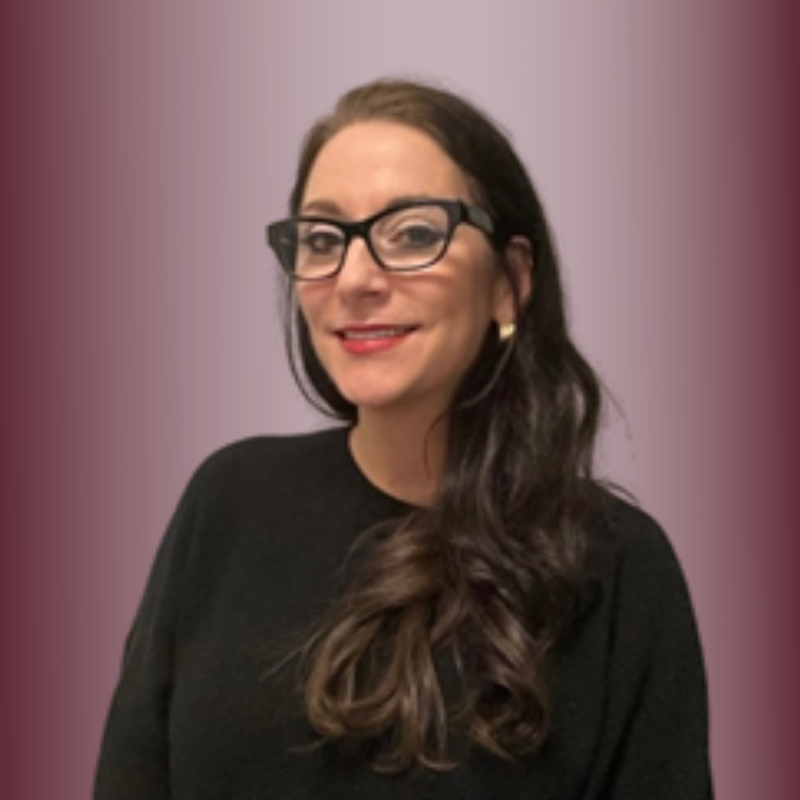 Priscilla Shepherd
Fostering Healthy Eating Habits
While most caregivers recognize that healthy eating habits are crucial for childhood health, growth, and intellectual development, many may not know how to best support the development of those habits, especially if working with a picky eater.  This course summarizes strategies most likely to result in healthy eating habits, including when and how to introduce new foods, why it is important to limit presentation of processed snacks and sweets in early childhood, how to respond if the child refuses a particular food, how to structure meals, and how to emphasize the social aspects of mealtime.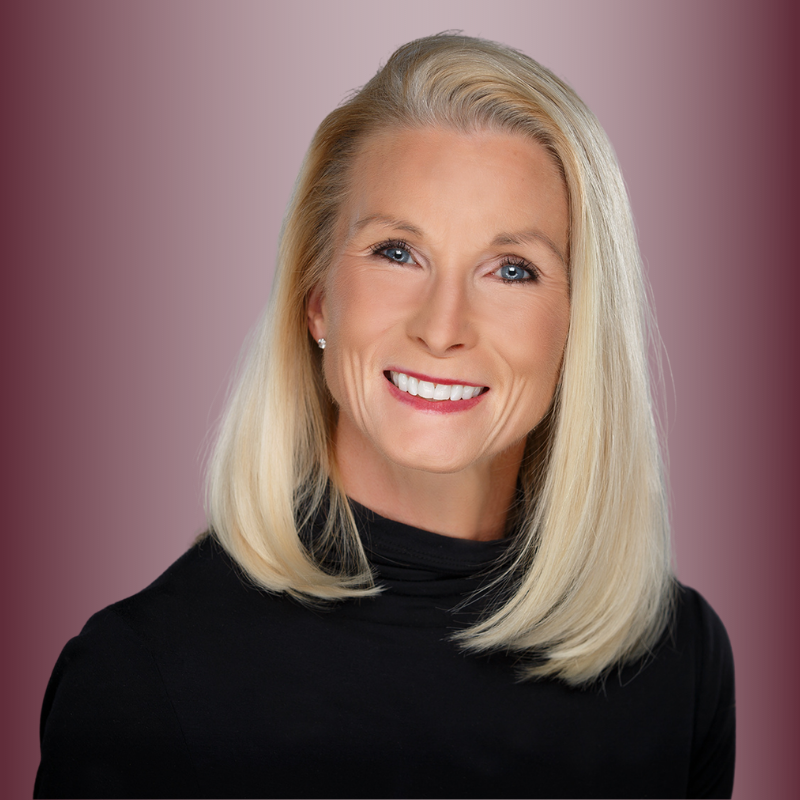 Jane Wenning
FOur Tools to Healthier Gene Expression in Kids
Wellness is based on 4 pillars.  Recovery, Emotional Energy, Nutrition and Movement. As parents and care providers it is imperative we make good choices for our children in each of these areas to reduce the risk of unhealthy gene expression that will in later years lead to disease. "Good choices" can be in the eye of the beholder. I will provide 4 tools to open the eyes of parents and care providers.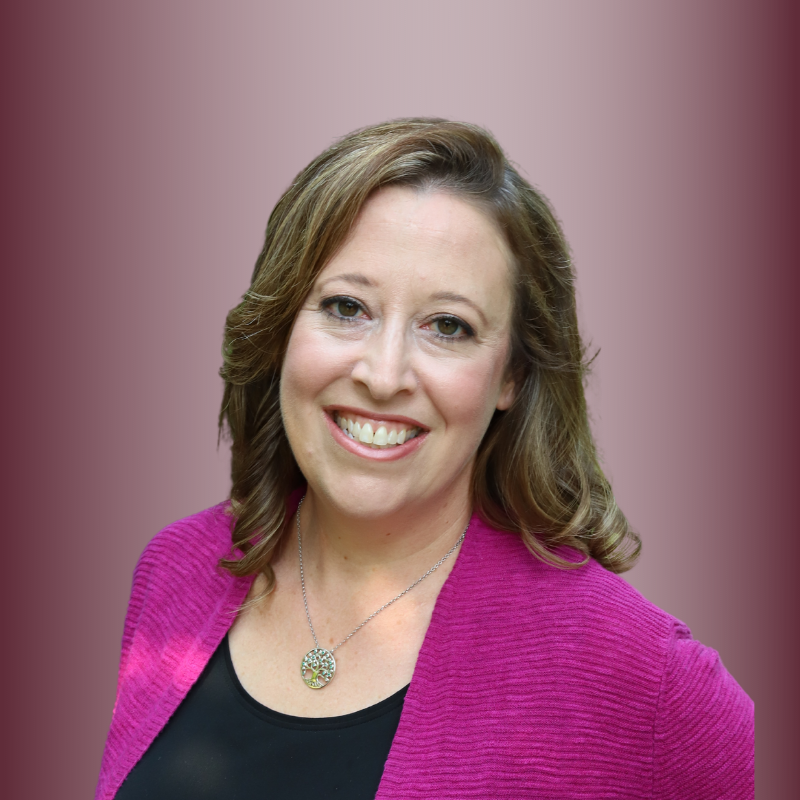 Sandi Schwartz
Fun Nature Activities for ChildreN
Looking for a reason to get the kids outside more and away from screens? In this presentation, you will learn the science behind why time in nature is beneficial to children's emotional health. You will walk away with tons of fun, simple nature activity ideas including nature arts and crafts, nature scavenger hunts, u-pick farms, nature journaling, mindful hikes, volunteering outside, animal yoga poses, and more. No more bored kids. Instead, you'll have happy, relaxed kids from enjoying time outdoors.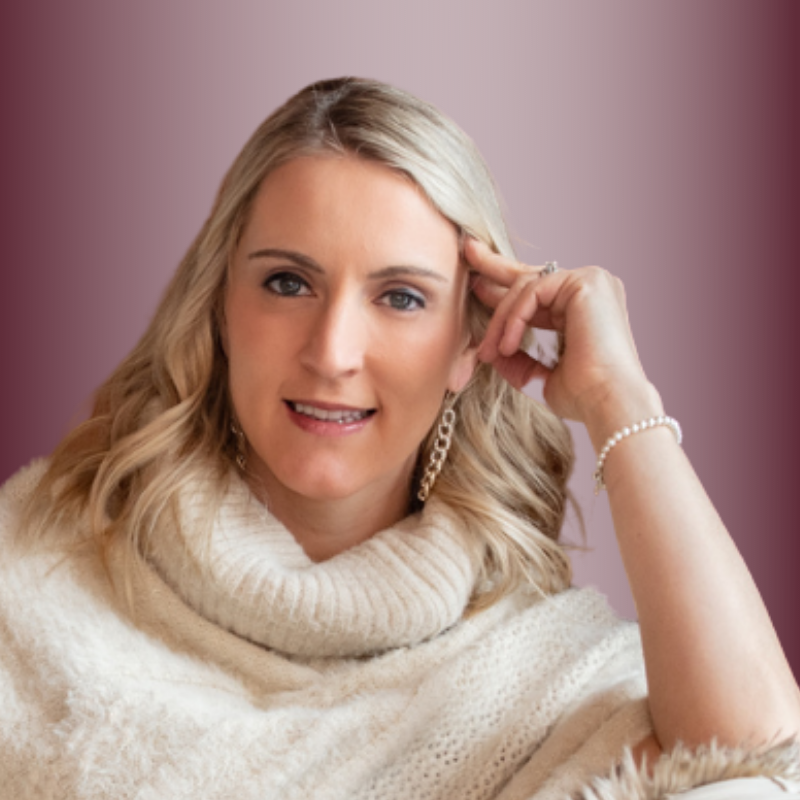 Olivia Jaras
How to Negotiate a Higher salary
It's no secret that caregiver roles are generally underpaid. This is exactly why the members of the 2022 Parent & Nanny Conference need a workshop on negotiations. I'm the Founder of Salarycoaching.com and am sharing a seminar on nanny salary negotiation.

Lindsey Wander
How to Raise Confident Learners
Help your children become confident and independent learners and acquire the underlying learning and life skills to succeed in the classroom and beyond. This seminar introduces you to specific strategies to help your children learn valuable skills including: self-awareness, goal setting, organization, time management, resilience, critical thinking, creative problem solving, and advocacy.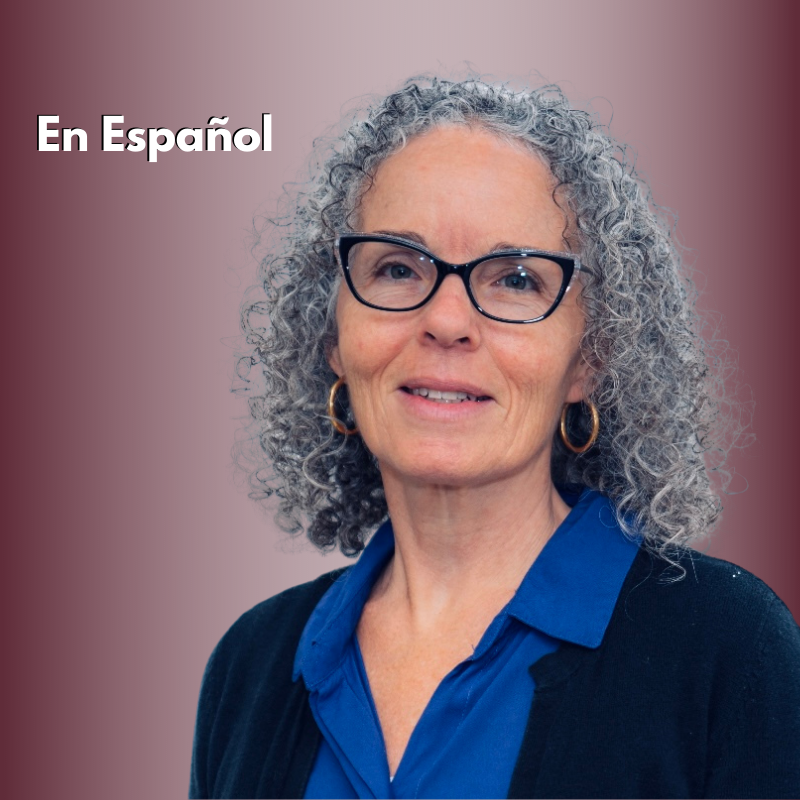 Aida Herrans Barrera
Identificación de Rezagos en el Desarrollo
Discutiremos las etapas en el desarrollo del niño y cómo identificar rezagos en las diferentes áreas.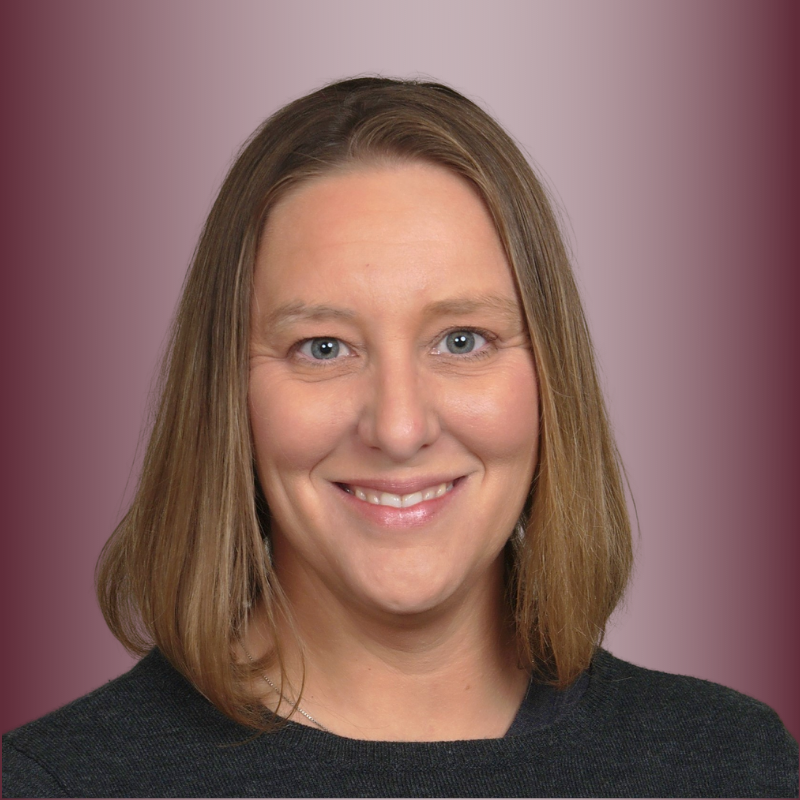 Elizabeth Malson
Implementing the New Development Milestones
After 20 years, the CDC implemented new child developmental milestones. This seminar will provide an understanding of the rationale behind the developmental milestones and examine the milestones by age group. We will also look at age-appropriate activities to encourage healthy child development and lastly, identify important milestones that should be shared with parents.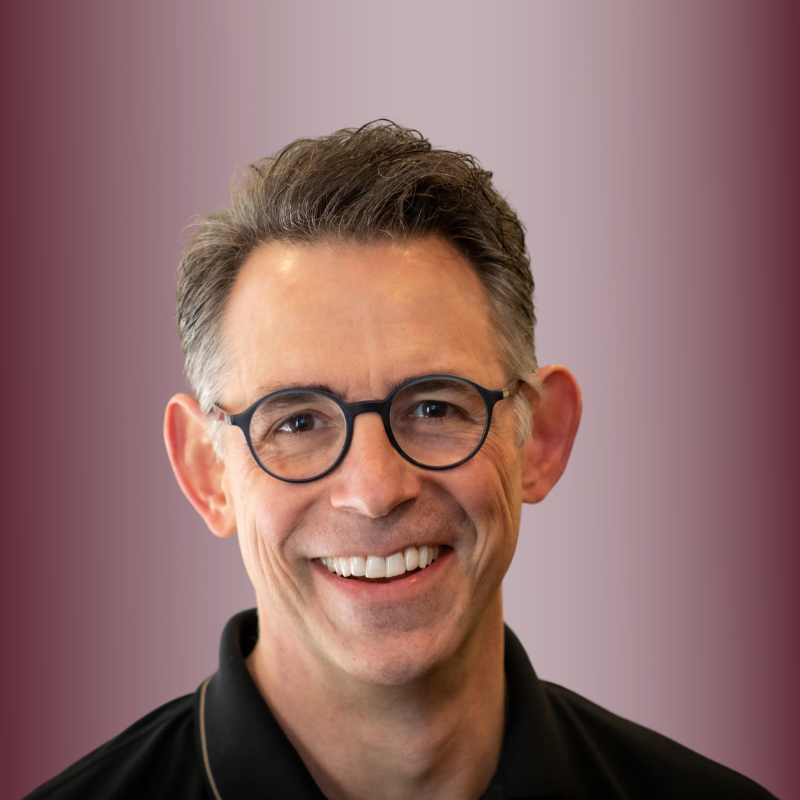 David Suson
Leading to Attract, Retain, Motivate & Inspire Employees 
Our biggest leadership challenge is working with people. Getting employees to want to work harder, be more committed, and be team players is challenging. In today's work environment, it becomes harder and harder to attract top talent, motivate them to achieve your goals, create a collaborative work environment and then retain them. It is especially challenging when you have different personalities, ages, work ethics and especially when there is a lure of better opportunities elsewhere.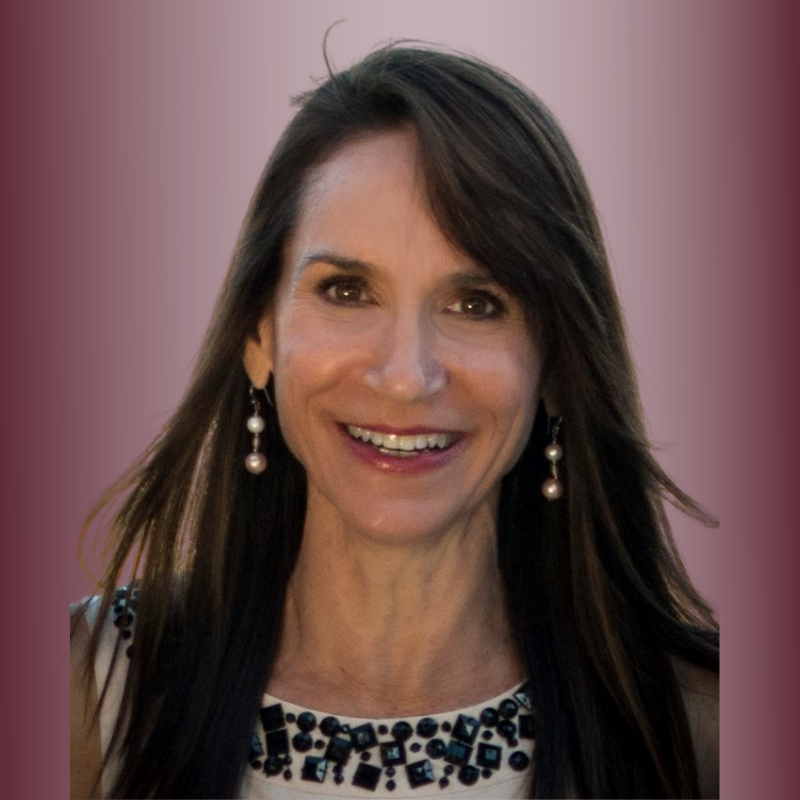 Trish Wilkinson
Let's supercharge kids learning
Nannies and parents have seen the negative impact of child learning due to the pandemic. Now is an opportunity to improve mental health, jumpstart brain growth and supercharge kids' learning. In this session, you will discover easy actionable steps you can implement today to deliver amazing results for your family and the families you support.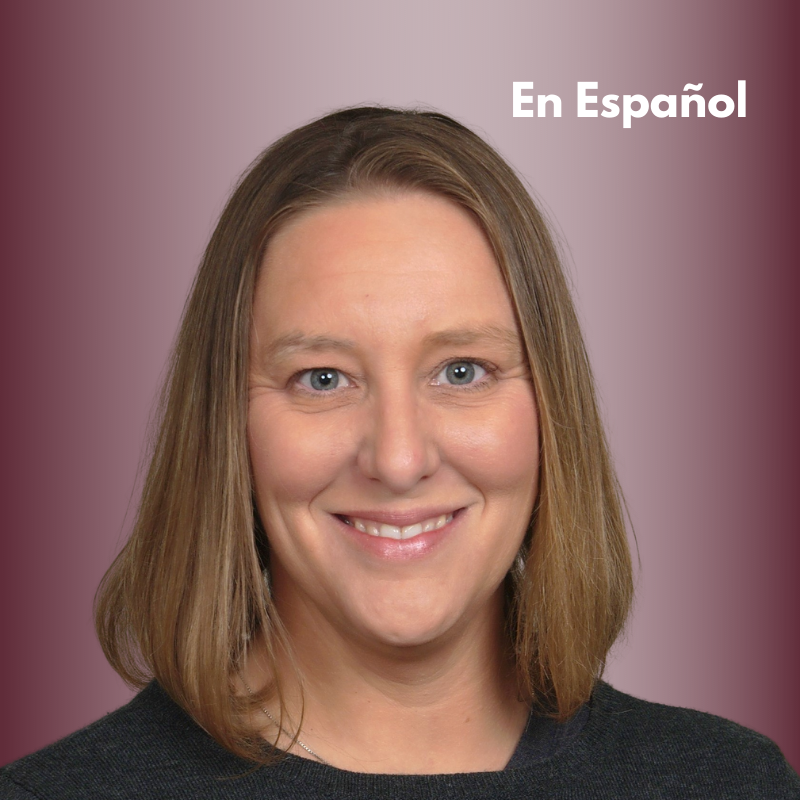 Elizabeth Malson
Los nuevos hitos de desarrollo de CDC
Después de 20 años, los CDC implementaron nuevos hitos del desarrollo infantil. Este seminario proporcionará una comprensión de la razón detrás de los hitos del desarrollo y examinará los hitos por grupo de edad. También veremos actividades apropiadas para la edad para fomentar el desarrollo infantil saludable y, por último, identificaremos hitos importantes que deben compartirse con los padres.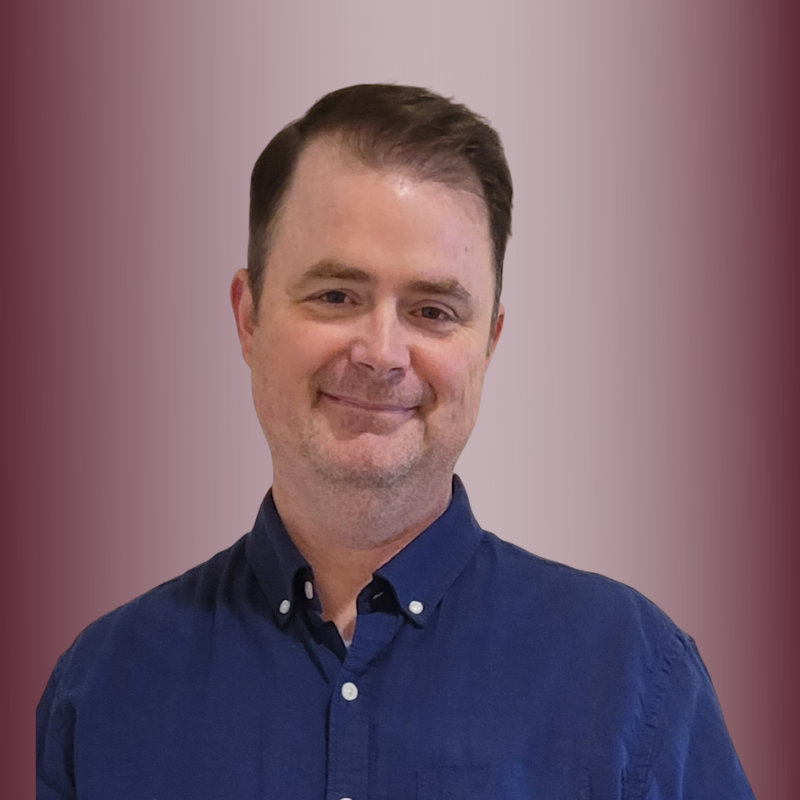 Jared Garrett
Mental and Emotional Grit
Are you yearning for positive, sustainable progress in any area of your life? Are you a creative person who is seeking motivation and techniques to increase productivity? Are you trying to be like Rocky after life hits you and "keep moving forward?" This is for you. Throughout this inspiring presentation, you'll hear crazy stories and learn all about how to hack your deep psychology to build momentum and regain momentum after you lose it.

I'm passionate about continued education and being up-to-date with what's going on in the nanny community. I think attending conferences looks great on my resume as well

.

2022 is my second year attending the conference. I am very excited to attend again! I always want to expand my knowledge base and marketability as a professional. and many years to come
Kevin M. Coleman
Moving Beyond the Pandemic: Home, Work and Balance
Are you finding the balance you need? In this seminar, you will understand the leadership attributes needed to navigate through each segment of your life and career in an inspiring way.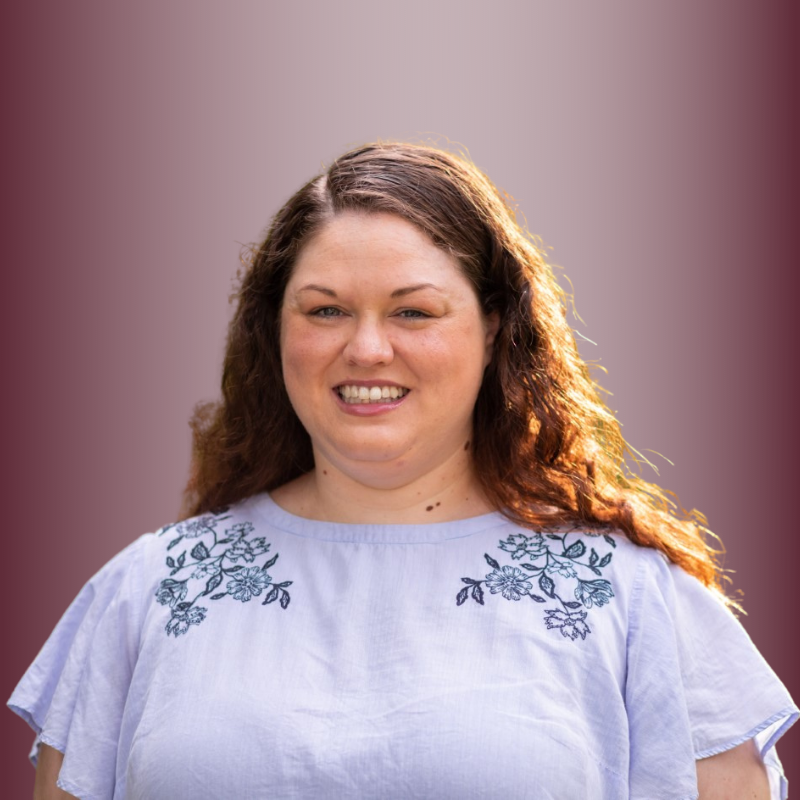 Heather White
montessori for nannies
This session will introduce the guiding principles of the Montessori philosophy and will help nannies understand how to incorporate Montessori principles when caring for children. Attendees will learn practical tips for implementing the Montessori method in the home that respect the child(ren) and helps foster their independence.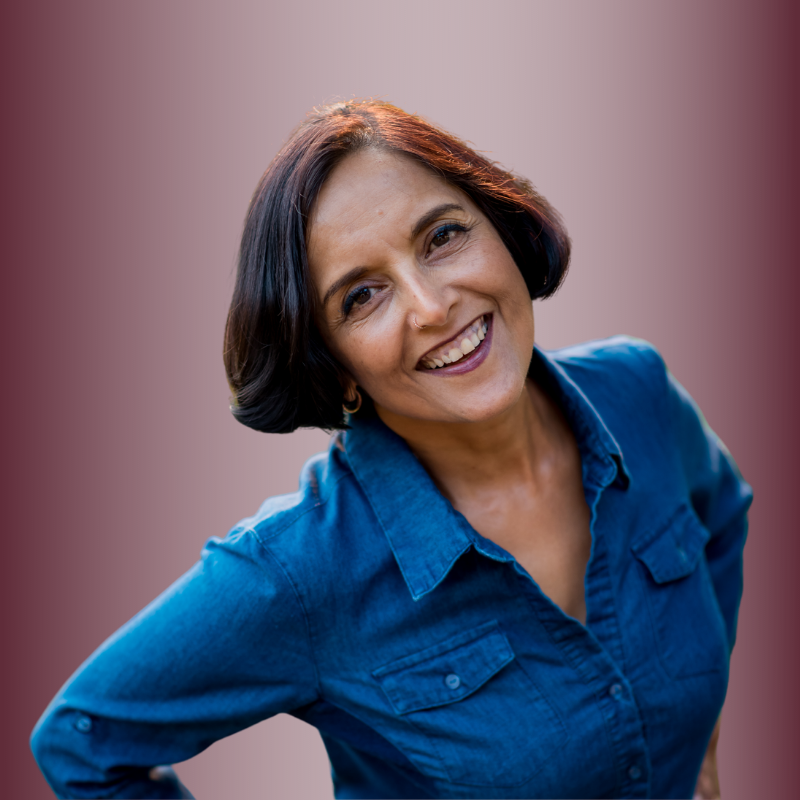 Dr. Mitra Ray
Navigating Children's Emotional States
Teaching children to  navigate their emotional states is an important life skill. In this seminar you will learn some immediate tools to manage stress in the moment. You will also gain insights into adverse childhood  experiences and how they impact our health.
Zelidéh López
Neurociencia del apego del recién nacido
Neurociencia del apego del recién nacido, habla del desarrollo del sistema nervioso del bebé (cerebro y médula espinal), así como la importancia del desarrollo emocional desde el embarazo y los primeros dos años. El vínculo del apego-desapego es la forma en que los seres humanos formamos la autoestima, el carácter, la personalidad y la identidad. Sí no hay un vínculo sano, tendrán un adolescente con muchos problemas de comportamiento.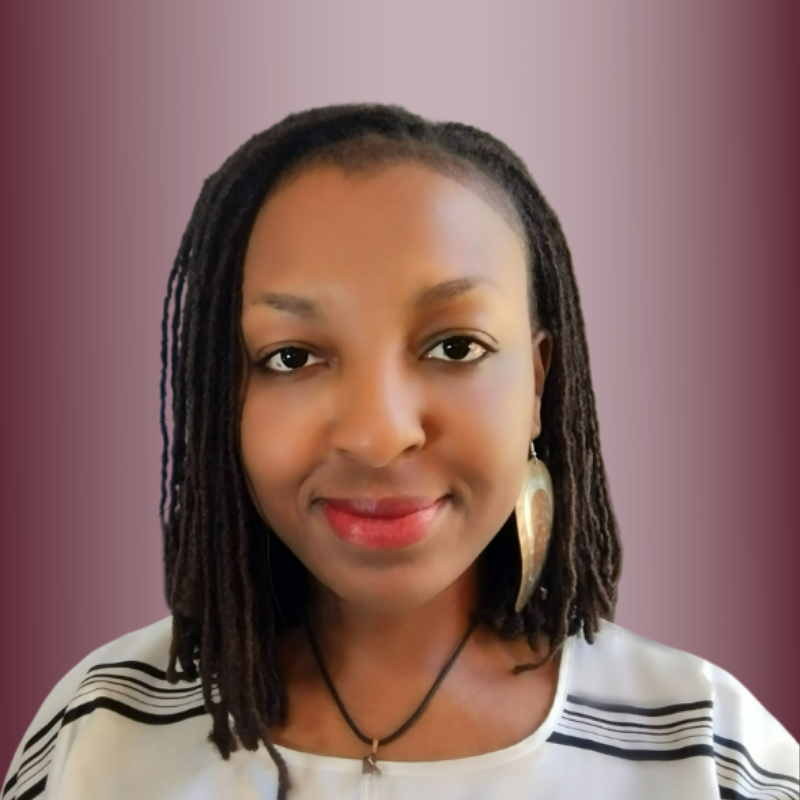 Harmony Major
Perform Better Under Pressure
Per the APA, 1 in 3 Americans (and 1 in 2 parents) feel so stressed that we struggle to make basic decisions. Healthy stress management is key to staying confident, flexible, and decisive as a nanny or parent. So how can we do it? In this empowering training class, learn the science of creating *lasting* positive change to avoid falling back into old habits. Leave with three tools you can use—in under 5 minutes each—to stay clear-headed, composed, and agile, even during the most chaotic day.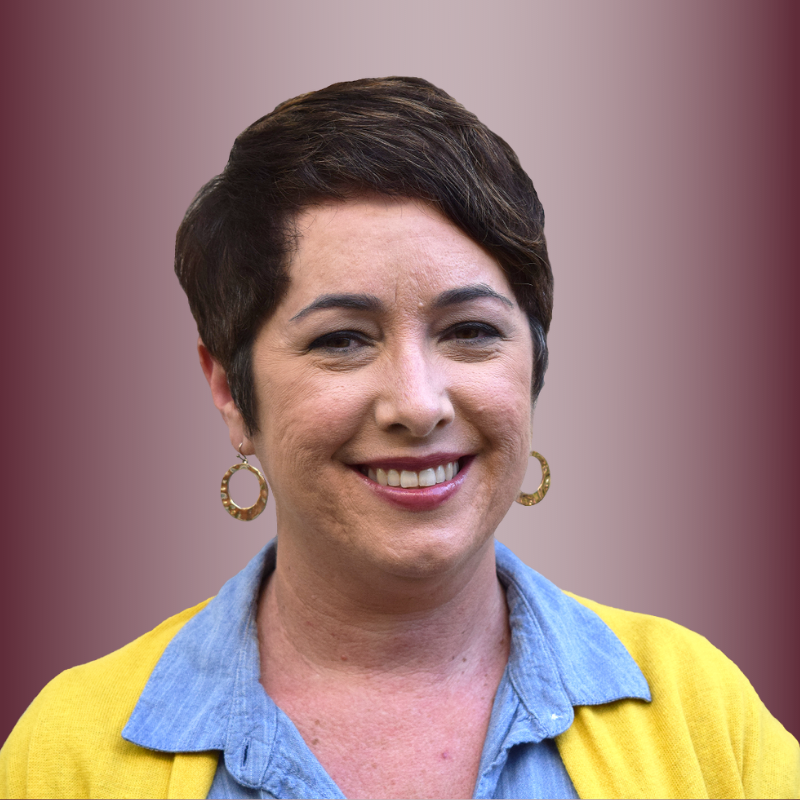 Stacy Vinciguerra and Anna Webber
Play Based Language Development
Do you nanny a child who is just learning their first words? Or perhaps they are starting to string a few words together. Would you like to help your charge grow their vocabulary and be able to communicate their wants and needs more effectively?
Join us to learn how you can harness the science of verbal behavior to encourage a child's language development through playful interactions that will be enjoyable to you and the child.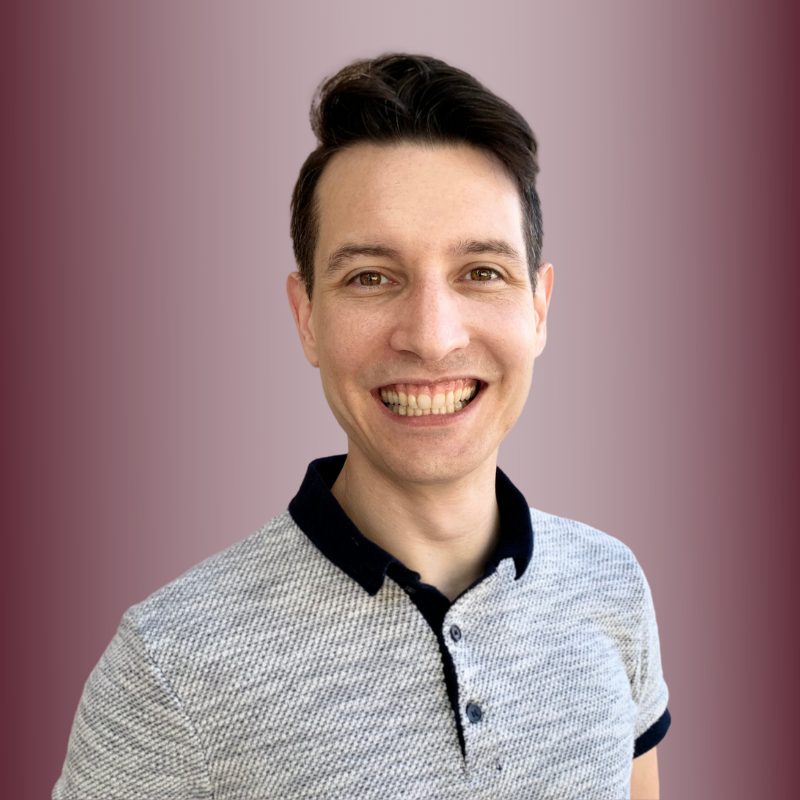 Danny Rosenthal
Roadmap to Standout as a Unicorn Nanny
Danny Rosenthal is the founder Nanny ABCs and realized professionalism is the missing key to childcare when he talked his way to a twenty thousand dollar raise in his first position. Rise to the top as a standout nanny with Rosenthal's 3 proven principles people spend years trying to figure out to be sought after, valued, and earn more.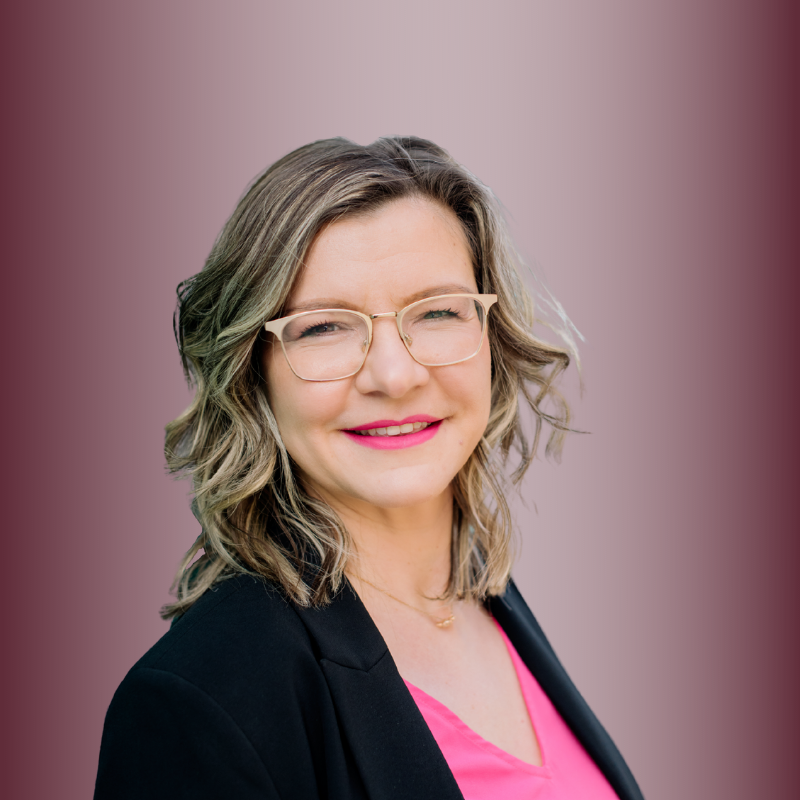 Michelle McVittie
Self-Care: Refueling Your Body and Soul
When you care for others you tend to forget to take care of yourself.  Working with children and families is so fulfilling, but it takes a lot from you emotionally, physically, and mentally.  Are you feeling as though you pouring from an empty cup? Then this workshop is for you.  Michelle McVittie has been there, her practical tips will help you find compassion for yourself and fill your cup again, you deserve it!
Sarah Jolly Jarvis
Selling Without 'Selling Out'
Increase your sales and create the business of your dreams without compromising your values. In this session I'll take you step by step through whats likely to be holding you back in your sales and revenue right now and how to overcome them. All whilst selling in your own style without ever being sleazy, pushy or manipulative.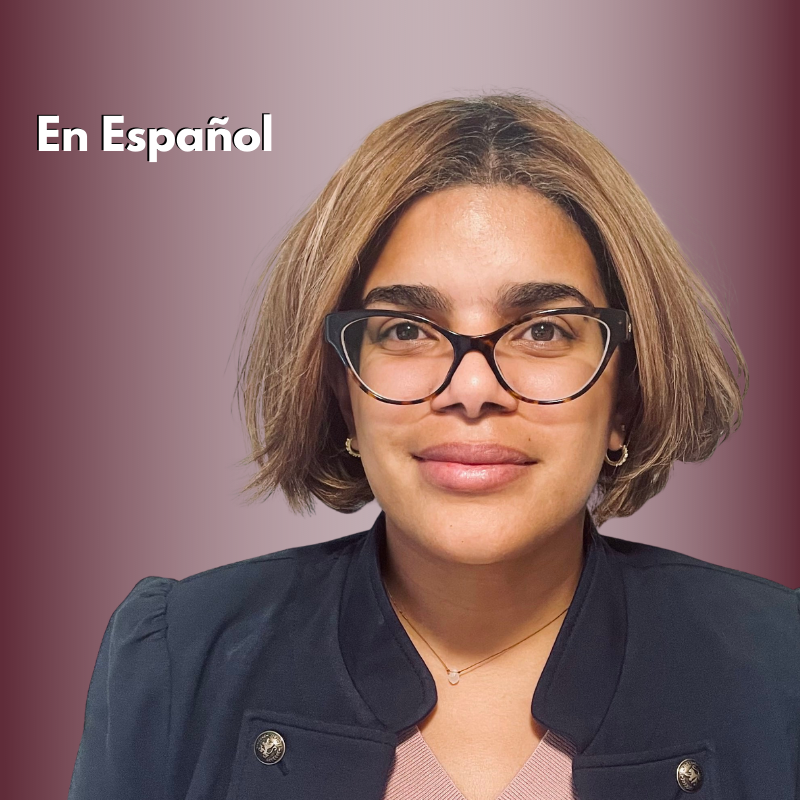 Claudia Vidal
Ser resiliente: cómo navegar en un trabajo estresante
¿Cómo se desarrolla la capacidad de generar resiliencia en un entorno laboral cada vez más estresante? Durante esta presentación, guiaré a los participantes a explorar la naturaleza del estrés y su papel en el lugar de trabajo. Esta poderosa experiencia examina los factores estresantes que influyen en nuestras interacciones cotidianas.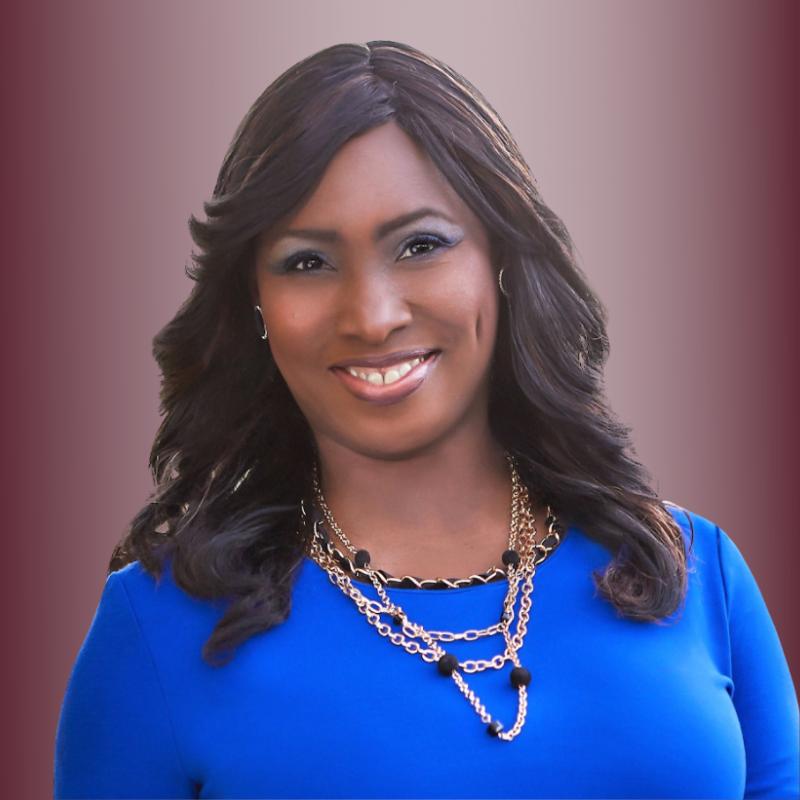 Amber Joy Daniel
seven Secrets – Strategies to Win in Life & Destiny
Many nannies choose this line of work because they have encountered unforeseen obstacles in life. In Amber's talk you will learn seven secrets to living on purpose and regaining control of your destiny.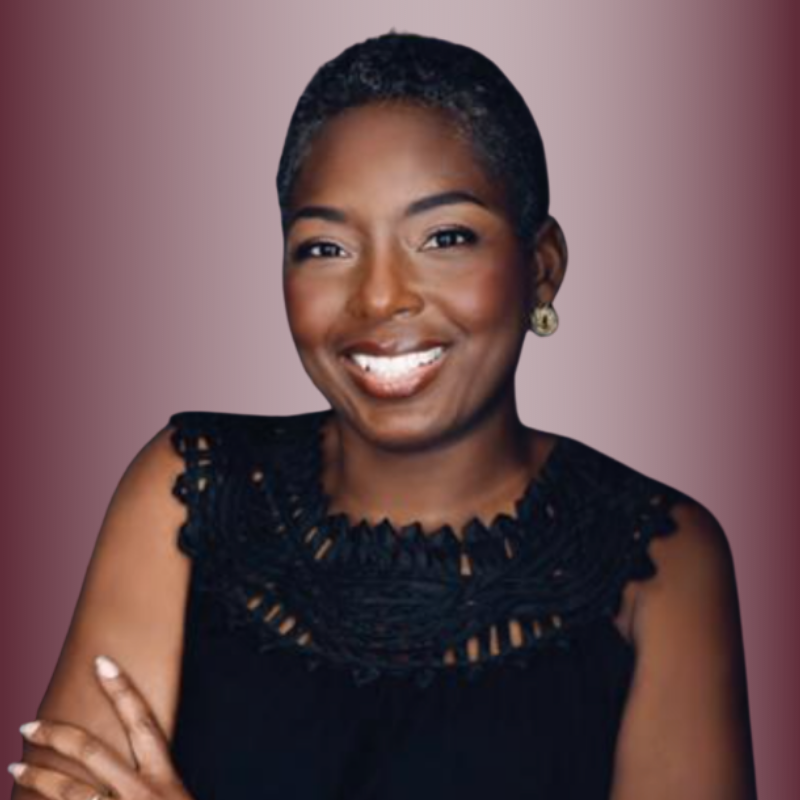 LaShaundra McCarty
Success in a Click, Like and Share
Success in a click will help you navigate the social media landscape for business. Discover how to use social media to tell your brand story. Learn how to create dynamic content and reach a larger audience.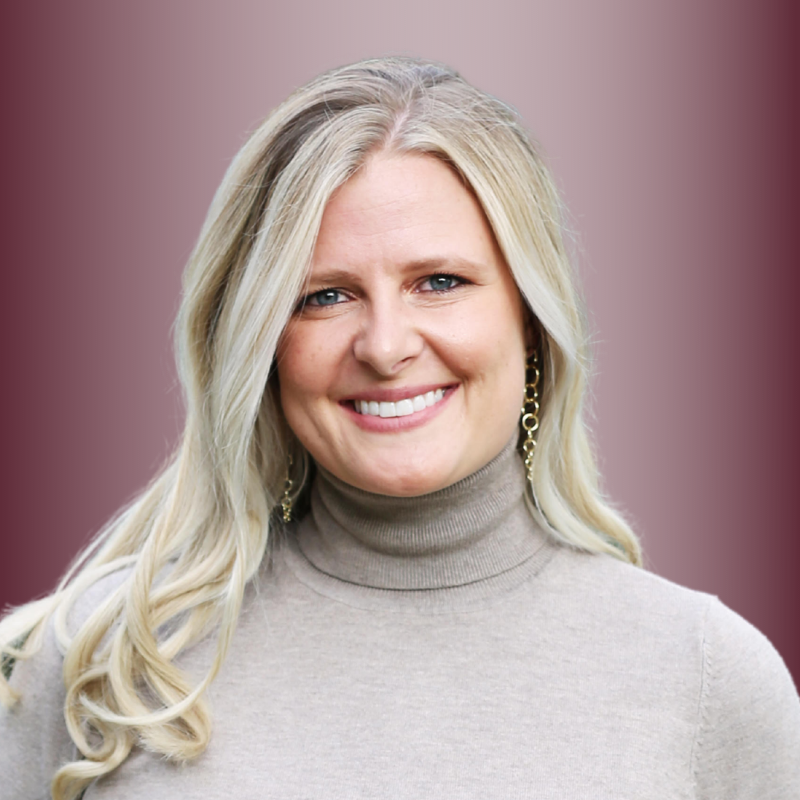 Chelsea Mills
Tax Breaks and Compliance update for Household Employers
Most families considering hiring a nanny – and most nannies – have lots of questions about budgeting for legal pay.  How much are the taxes and other employer-related costs? The domestic employment experts at HomePay will answer these questions and more so all parties have complete financial understanding of the family/nanny relationship.
​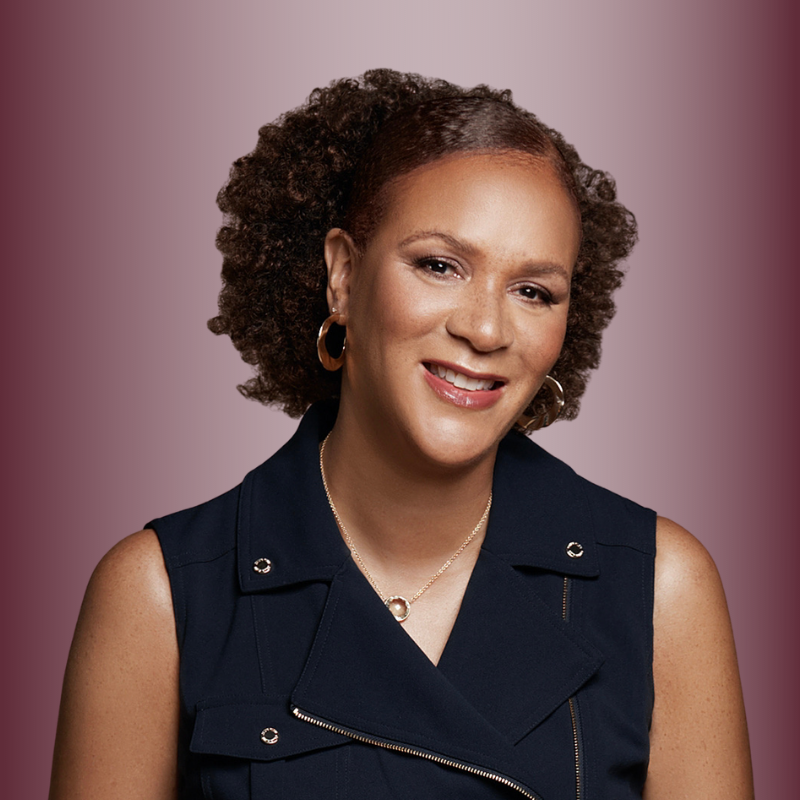 Carol Muleta
Teaching Children to Conquer Crisis
The life of our dreams is on the other side of challenges and lessons. Our ability to courageously confront difficulties, extract the valuable lessons and move forward is shaped in no small part, by our childhood experiences. In this seminar, I will share my signature 5-C Model for building self-discipline and resilience in children.
​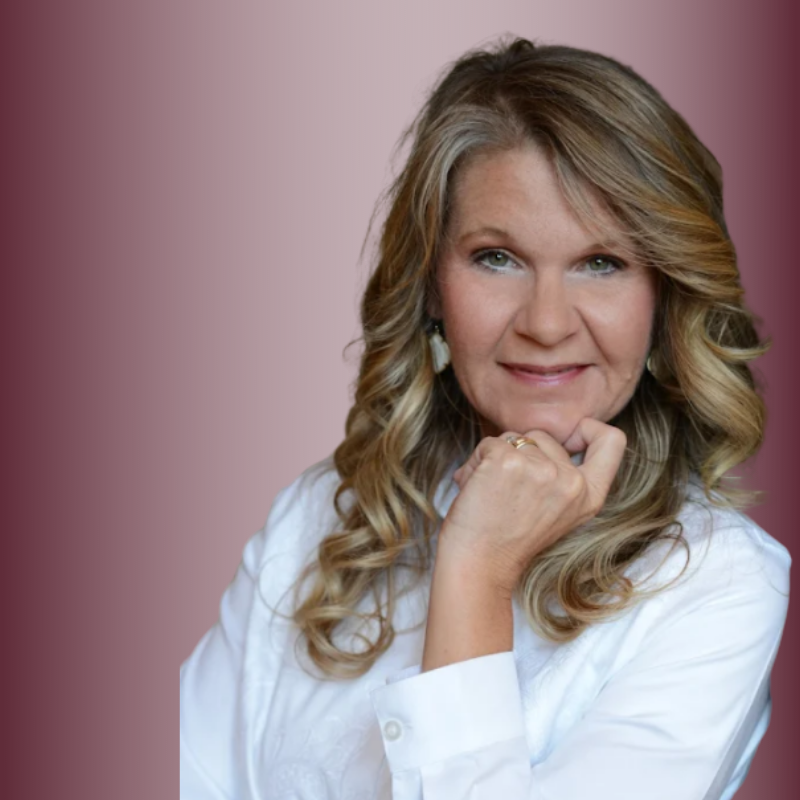 Sherry Eifler
Three Techniques to Navigate a New Role TransitioN
Whether you are adjusting to a new nanny role yourself, or you are supporting a family who is having to pivot in this challenging time, then this training will give you the tools you need to adapt and thrive. You will walk away with 3 techniques to help your transition with grace.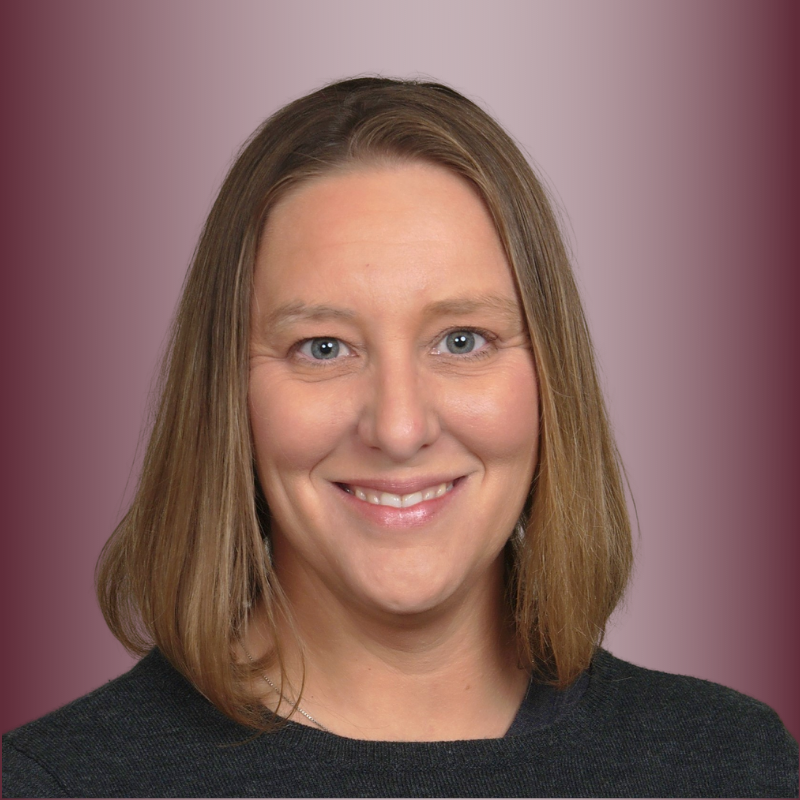 Elizabeth Malson
ultimate guide to hire a nanny
Whether using an agency or leveraging online resources, the Ultimate Guide to Hire a Nanny can help parents navigate job descriptions, duties, costs and finding great candidates. This seminar also provides example interview questions and tools to assess candidates. Not sure about payroll or insurance, we've got it covered as well as background checks and calling references.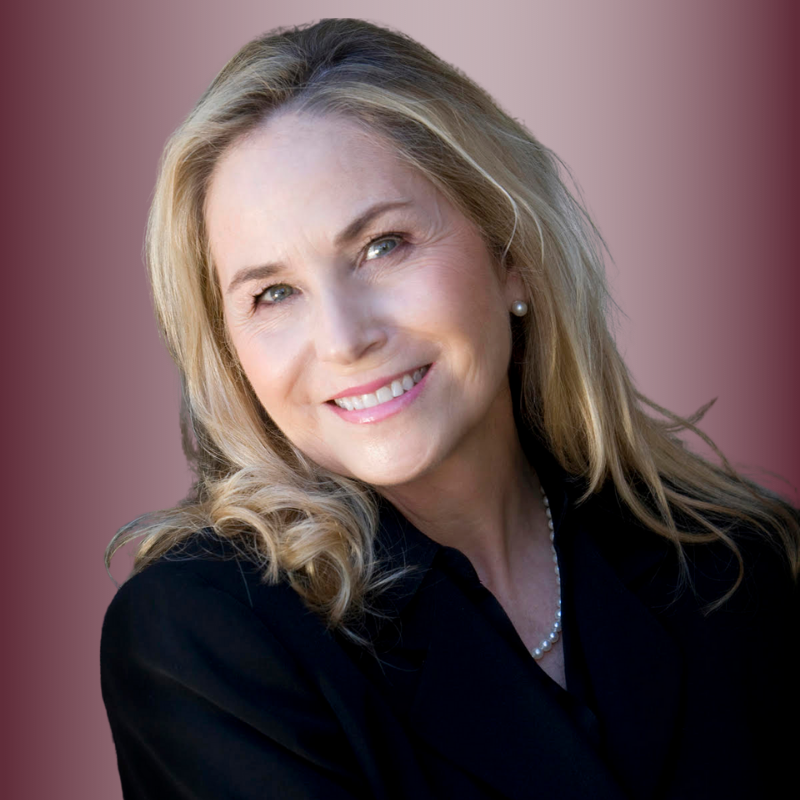 Dr. Jean Barbre
Understanding Children's Behavior
Children's social and emotional development is a complex process that begins at birth. The relationships they build during the first three years is key to their emotional health and wellbeing. In this presentation, we will explore the social and emotional developmental competencies of young children and gain a deeper understanding of the goals behind children's behaviors. A variety of strength-based approaches to understanding children's behaviors will be presented. 
Dr. Saater Igyuse
Use of Nature for Stress Management
In 2015, I was part of Northern Ireland Environment Link's steering committee to evaluate how "Green Prescriptions" could be used to help adult cope with stress in Northern Ireland. We worked to develop a scheme called "A Dose of Nature" and conducted research to evaluate its effectiveness. The result was astounding. Since then, I have shared these principles with several others on how to cope with stressful situations, especially in this era of uncertainties around the world.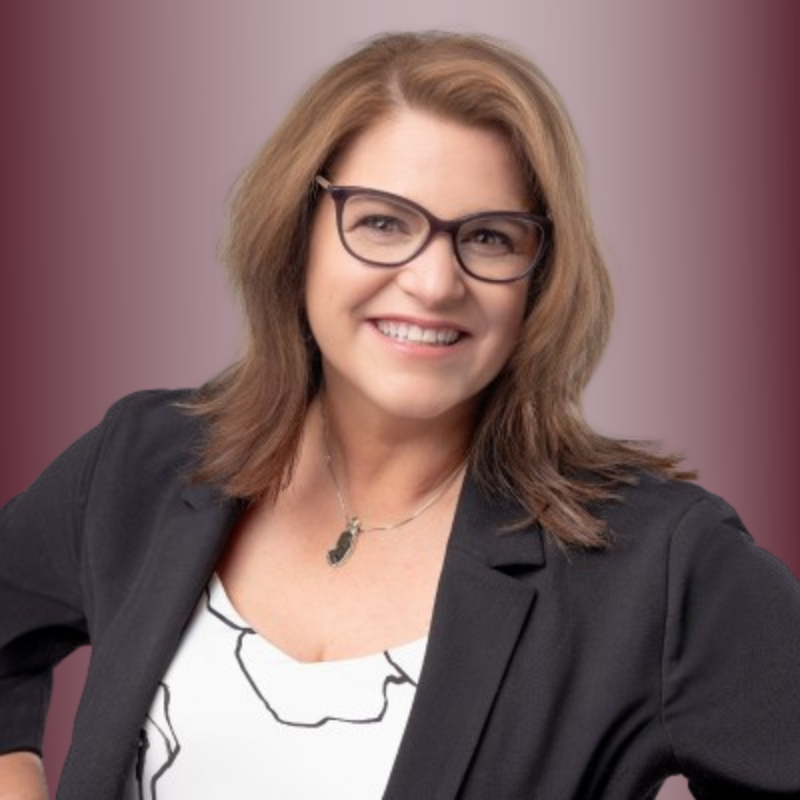 Grace Lanni
Why Social Cause is a Must for Your 2022 Brand
This talk will provide clarity regarding the 2022 version of good and great brands, how to select your social cause partner (non-profit or social commerce), as well as a guide for you to take action for yourself and your company. Takeaways: Understand Millennial and GenZ social impact requirements for a brand of choice. Experience personal/professional brands that do and don't have social impact partners. The 3 things you can do today to identify, serve, and share social impact.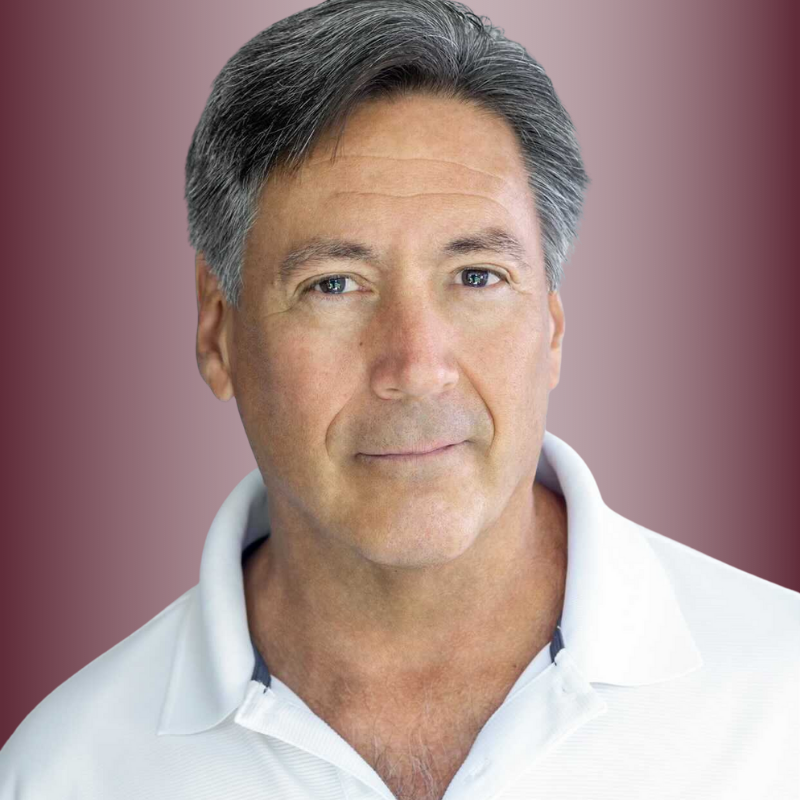 Dr. Carlos Gonzales
You have choices living pain free
I HAVE CHOICES is an informative discussion related to how one usually has more than one choice when it comes to most things in life. The problem is that many times we don't know what our choices are. I will discuss how people have choices when it comes to their job or career, relationships & health.