The Sociocultural theory believes that human development is acquired from cultural values, beliefs, and problem solving through interacting and collaboration with other people in that society (McLeod, 2018). Vygotsky believes that the community is central to development. He differs from Piaget in that he believes that social learning comes before the development of the child (McLeod, 2018). Vygotsky believes that the environment where the child grows up is very influential on how the child thinks. He thinks that cognitive development comes out of social interaction with other people.
Vygotsky thinks that cognitive development are combination of beliefs, values, and adaption that the child develops.
He believes that nurture is more influential than nature. He also shows that with intellectual development is different from culture to culture. Since he believed that learning varied from culture to culture rather than being a universal process his foundation of child development is based on two levels the first is social interaction and the second level is individual. Vygotsky and Piaget believe that young children are naturally curious and actively involved in their learning since they really decide what they want to investigate and discover that builds new understanding or schema (McLeod, 2018). Vygotsky's basic premise was that social interaction is essential in learning.
Vygotsky is really known for student centered learning and it comes from his believe that it is important that the child learns from social interaction. The adult is the facilitator of the child's learning. Vygotsky explains that working together as a group is cooperative or collaborative experience and the facilitator guides the learning and the child internalizes the information and internalize the information. He stated that skills develop at a higher level with the social interaction of adult guidance or peer collaboration. He also stated that thinking skills and language skills reinforce each other.
Vygotsky thinks that thinking skills and language skills support and reinforce each other in development.
He had a five-step process for sociocultural development. The first step is that adults provide the resources, modeling, guidance, interaction, and encouragement. Then the child performs the tasks under adult supervision. Next the adults help the child understand how to break the task into small components and assesses the child's understanding of the task. The adult also provides support and scaffolding to the child can build on prior knowledge. Lastly the adult guides the child and assists him/her in their transition to the new situation or new knowledge.
Vygotsky believed in the Zone of Proximal Development (ZPD) is how the children learn together and the children co-construct the knowledge together. His beliefs that the social interaction of the group has a huge impact on the development of the child on how they think and what they think. He also believes in More Knowledgeable Other (MKO) which is usually an adult or any other person that has more knowledge than the child in the learning process so they work collaboratively which assists the learning for the child when the child can not do it on their own. When the child develops the ZPD gets larger and because they can now learn on their own which is enlarging the process which is really scaffolding. Vygotsky theory is important because social interaction is essential for learning especially learning language and learning is a social collaboration of the adult and the child.
References
Child Development Theorists and Theories Retrieved from: https://www.familyconsumersciences.com/wp-content/uploads/Lesson-17-Child-Development-Theorists-and-Theories.pdf
McLeod, S. A. (2018, August 05). Lev Vygotsky. Simply Psychology. Retrieved from https://www.simplypsychology.org/vygotsky.html
Stevens-Fulbrook, P. (2019) 15 Learning Theories in Education ( A Complete Summary).Teacher of Sci. com Retrieved from: https://teacherofsci.com/learning-theories-in-education/
The US Nanny Association thanks all the nannies, advocates and business leaders who provide practical tips and insight to elevate our industry. Thank you for sharing your expertise.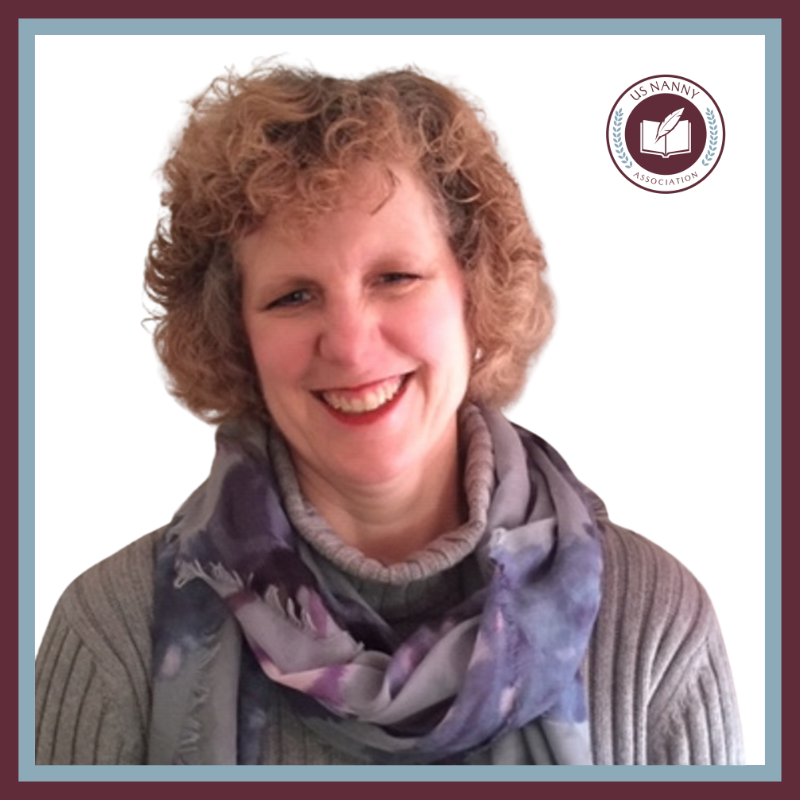 Dr. Lynn Hartman has been an educator for over 25 years. She has a doctorate in Educational Leadership from Kean University, a Master's Degree in Special Education from Slippery Rock University and a Bachelor's Degree in Elementary Education from Edinboro University of Pennsylvania. She has been a teacher of both regular and special education from PreK – 8th grade, principal, director, vice president and president of for-profit and non-profit educational institutions and organizations with local and national reach. She has built and managed elementary, middle and high schools.