By three years old, children have achieved many developmental milestones as newborns and toddlers. These preschoolers have developed their imagination and like to live in a fantasy world. They are also transitioning from parallel play to associate play as they increasingly interact with others during cooperative play. The children will continue to mature in many different areas for the next two years and achieve age-appropriate milestones.
Age Three
Preschoolers are very active and have a difficult time sitting still for long periods of time. Maturing physically, they are also developing emotionally as a preschooler can show affection for friends or family members. At this age, a child might choose to give a hug to grandma without being prompted. Preschoolers are also empathetic for a friend that is crying and will try to assist. While each child develops on their own timeline, milestones such as cutting are important to track. If you are concerned about a child mastering the milestones, contact a pediatrician.
Here are some ideas to help preschoolers develop and grow. First, it is important to carry on conversations with the child and ask them questions about their day. Also, continue to read to your child and have him or her retell the story to you. Whenever possible, count with the child and have them practice counting on their own.
Preschoolers learn through play so play with the child. Encourage the child to explore fantasy play and expand his or her imagination with tea parties, imaginary friends, and spaceship rides. Identify emotions using charts or books and discuss how to deal with the many different feelings and how to express them. When the child gets upset work with him to solve the problem.
It can be important for the child to set limits and structure her environment so the child knows what to expect and can trust the adult. If a child is not making the best choices redirect them and have a conversation to have them make better choices. It is also important to give the child practice in following directions, so at times give her directions to follow (i.e. go to your room and get your shoes and socks).
In addition to structured play, allow the child some free play outside. Let the preschooler choose what to do, perhaps sorting through a box of toys and picking items of interest. Engage your three-year-old in household activities and conversations. Enjoy spending time with them as this age is when they tell funny stories and are genuine about learning.
Age Four
Development is a continuum that differs for each child as some children may be advanced in one area and less developed in other areas. Four-year olds can recognize some basic rules of grammar by using correct use of pronouns. They also want to play with others than by themselves and begin to express likes and dislikes. At four, children tell others about their interest whether it's a toy, favorite game or stuffed animal. Four-year-old's can also retell parts of a story when asked directly after the end of the story and later in the day. As they get older, they can make some predications about the story.
You can support their development by spending time playing, listening and reading. At this age, the child loves to be the leader so play follow the leader. Continue imaginary play don't be afraid to dress up or create craft projects from household supplies like tissue boxes, packaging bubbles and stickers.
It's important to have conversations with the child and actively listen to what they have to say. Use sequence words like first, second and third so the child starts to become aware of the ordering of events. Four-year-old's will ask many "why" questions and answer these questions as often as you can. If you do not know the answer say I don't know and investigate the answer together with the child. Read, read, read to your child and have your child retell parts of the story and sequence the events of the story.
References
American Academy of Pediatrics, Health Children.org (2009). Developmental Milestones: 3 to 4 year olds. Retrieved from https://www.healthychildren.org/English/ages-stages/preschool/Pages/Developmental-Milestones-3-to-4-Year-Olds.aspx
Centers for Disease Control and Prevention, National Center on Birth Defects and Development Disabilities. (2019). CDC's developmental milestones. Retrieved from https://www.cdc.gov/ncbddd/actearly/milestones/index.html
athways.org (2020). How kids learn to play: 6 stages of play development. Retrieved from https://pathways.org/kids-learn-play-6-stages-play-development/
he Institute for Human Services for The Ohio Child Welfare Training Program. (2007, October). Developmental Milestones Chart. Retrieved from http://www.rsd.k12.pa.us/Downloads/Development_Chart_for_Booklet.pdf
The US Nanny Association thanks all the nannies, advocates and business leaders who provide practical tips and insight to elevate our industry. Thank you for sharing your expertise.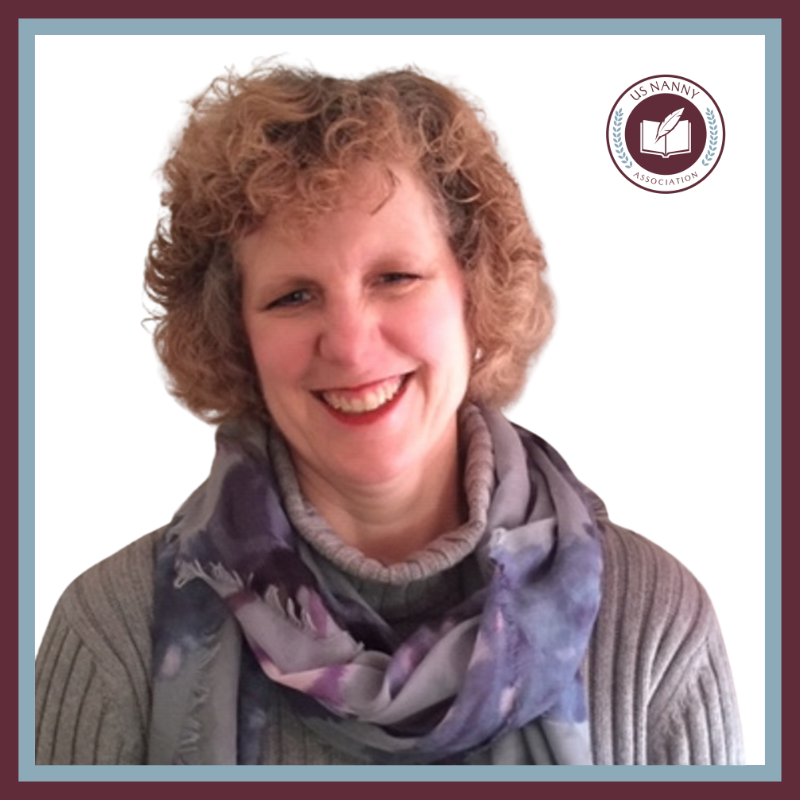 Dr. Lynn Hartman has been an educator for over 25 years. She has a doctorate in Educational Leadership from Kean University, a Master's Degree in Special Education from Slippery Rock University and a Bachelor's Degree in Elementary Education from Edinboro University of Pennsylvania. She has been a teacher of both regular and special education from PreK – 8th grade, principal, director, vice president and president of for-profit and non-profit educational institutions and organizations with local and national reach. She has built and managed elementary, middle and high schools.