"Oh, no! Google maps shows 56 minutes to get home!" If this sounds familiar to you, welcome to the club of nannies that need a long time to get to and from work. Whether you are starting a new job with a family that doesn't live close to you, or you already work with a family for a while, and you recently moved, we can agree that spending time in traffic is certainly not fun. Especially after a long day at work.  
I used to live in the city, and to get to work was 20 minutes driving in the morning. Going home was 30-35 minutes the most. I moved to the suburbs a couple of months ago, and while I enjoy more nature and unlimited parking, my commute time increased. Now, I travel 45 minutes in the morning (if I start the car in the exact minute, one or two minutes later I will be late at least half-hour).
On my way home, I drive a solid hour, most days even more. 
I have given a lot of thought about how to make myself feel better about spending so much time in my car. I realized that even if it's not a perfect situation, there are definitely positive things, and sometimes it's definitely worth it. 
When you work for a family that appreciates you, follows the law, offers you great benefits or whatever is your definition for unicorn family, the long commute can be a less important factor. If you are good at negotiating, you can add extra dollars in your hourly rate because of the distance. If a family really likes you, they'll see it worth it, and you'll make up the time by making higher paychecks. 
One of my personal reasons for staying to work with my current employers is my love for the city.
Working in the city gives me the opportunity to have a relationship with it. I take my nanny kids to classes that are walking distance, we go to lots of play dates, or we ride the bus. I am not saying by any means that suburbs are boring. Maybe you live in the city and work in the suburbs, enjoying the large backyard and the quiet street where you don't worry about noise during nap time. It's all about personal preference.
Here are some tips on how to make a commute less boring and more productive if you choose to use public transportation:
Read – books are always a great choice

You can do work on your laptop

You can make phone calls. Conversation with your adult friend is a good idea since you spent the day talking about diapers and listening to nursery songs. You can also make important appointment calls (dentist, insurance company, etc…)
If you are driving, I can't lie, the struggle is real! Thanks, technology, right? Here are some options:
Listen to uplifting music. I do a little dancing too! Who cares that the other drivers think. Just remember to keep your hands on the wheel all the time.

Listen to podcasts. I used to complain that I want to learn more about early child education, but I am constantly tired when I come home from work. This way I don't have an excuse. I started doing this, my time in the car goes faster, and I'm proud of myself when I know that I learned at least one new information that day.  It doesn't even have to be about learning. You can listen to whatever interests you or relaxes you. 

Listen to audiobooks. You know that book that collects dust on your living room shelf? We always say we'll read it before bed, but most likely end up with our phones. If you are in the category that actually reads, you are my hero! But, if you have a lack of time, listening to audiobooks while driving is an awesome time to kill while driving. If you're driving an older car like mine that has a CD, you can find CD audiobooks online for a cheaper price. 

Learn a language.  Seriously, great idea. Whether you are going on a vacation in a foreign country or you always wanted to learn a certain language, spending almost 2 hours in traffic each day is more than enough to catch up on a new language. If you are doing great, you can take a test and put that diploma in your nanny portfolio.

Take deep breaths. Meditate. This is probably the most important one. If no one told you this today – being a nanny is one of the most difficult professions, and you are amazing in what you do!  Taking care of our mental health is so important. Breathing exercises work wonder, and you can find tons of youtube videos or meditation apps that are free.
If you decide to do the long-distance, hang in there my fellow nanny!
The US Nanny Association thanks all the nannies, advocates and business leaders who provide practical tips and insight to elevate our industry. Thank you for sharing your expertise.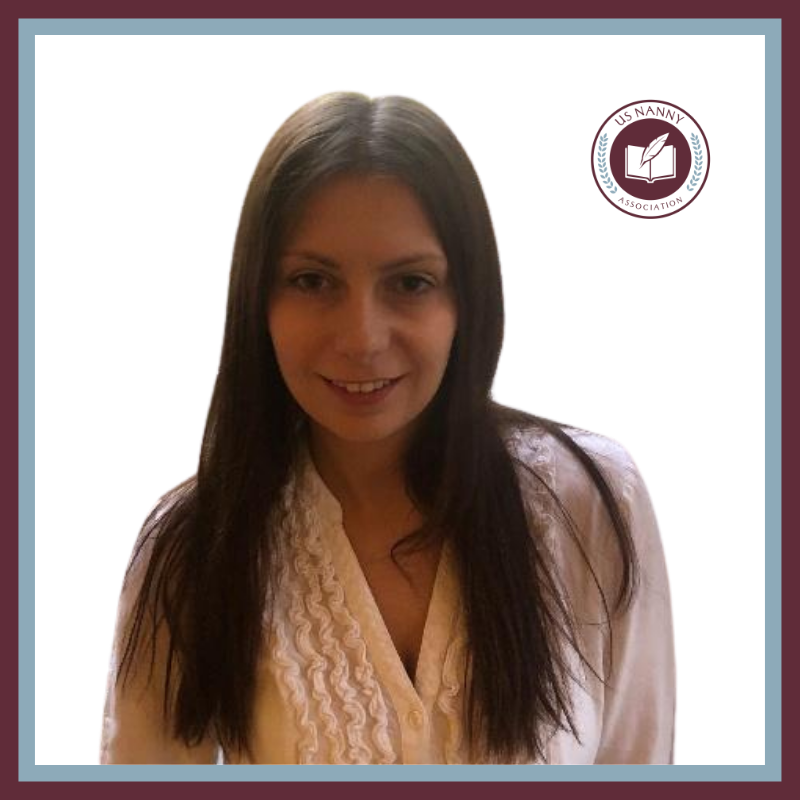 Article Author: Tatjana Srbinovska.