There are so many terms and titles for in-home childcare providers that parents, childcare providers, agency owners, and the general public often confuse the different job title and duties. While Sitters, Nannies and Au Pairs are all proud of their work, these job titles communicate different types of experience. Before looking for an in-home childcare job, or hiring domestic staff, it's important for caregivers and parents to understand the following definitions of the most common positions.
Parent Helper
Parent Helpers are considered sitters-in-training, as they help care for children under the direct supervision of a parent or guardian. Often too young or inexperienced to care for children independently, Parent helpers play with children, feed babies or make easy lunches, and perform light housework. An entry-level position in childcare, parent helpers should have CPR and First Aid training, but may not have experience working with children.
Sitter
Sitters provide basic custodial care for children. They make sure the children are safe and fed for several hours, often with the family members nearby and available by phone. Usually working ad-hoc when needed in the evening or during the weekend, Babysitters may supervise playtime, provide parent-approved snacks, and help children get ready for bed. Sitters may do light housekeeping, such as washing the dishes or emptying the diaper bin. Sitters should have CPR and First Aid certification and it's recommended they complete some childcare training.
Nanny
Nannies are able to work autonomously and may have full responsibility to provide quality care for children. Care includes providing meals and activities for the children and may also include taking the children on outings and providing additional support such as transporting children to and from school, to clubs, sports practices, playdates, and other activities. All nannies should have CPR and First Aid certification and invest in childcare training that teaches age-appropriate growth, development, and activities from newborn through primary years. Nutrition, fitness, health, art, music, and communication courses provide practical skills to help nannies excel as in-home childcare providers. Nannies generally have weekly hours and may live-out or live-in. Nannies can become Certified Nannies (NCP) by completion the US Nanny Association credential program.
Au Pair
The Au Pair program is a government-regulated foreign exchange program in the United States. Au Pairs provide childcare for a maximum of 10 hours a day and 45 hours per week in exchange for room and board, an approved training class, and a weekly stipend.​
Newborn and Infant Care
Newborn Care Specialists are non-medical infant caregivers who care for infants from birth to 12- to 16-weeks of age. Newborn Care Specialists support new parents and help them gain confidence as they offer hands-on care to establish feeding schedules, develop a routine, and ensure healthy sleep habits. Newborn Care Specialists typically provide overnight care and may offer around-the-clock or daytime support care as well. Nannies can become Certified Newborn and Infant Care Professionals (NICP) by completion the US Nanny Association credential program.
Specialty Nanny
Specialty Nannies have varying qualifications that may include Early Childhood Education, Special Needs Education, or Psychology with childcare experience as a nanny, in daycares, teaching, or in child advocacy positions. Specialist nannies may also be travel nannies or have training in Montessori, RIE, or Waldorf child development approaches. Some specialty nannies help children learn a second language or musical instrument.
Nanny Share
A Nanny Share is when two (or sometimes three) families hire a nanny to care for the families' children at the same time. By creating a Nanny Share, the parents or neighbors can share the cost while the nanny earns a competitive wage to care for multiple children. Nanny shares work best when the parents and children have the same or similar schedules.
eLearning Facilitator
eLearning Facilitators care for children and help implement the curriculum provided by a school. eLearning Facilitators provide childcare in the form of snacks, meals and playtime. eLearning Facilitators primarily support child development and academics by following a provided curriculum from the local public school district or a private program provided by the parents. eLearning Facilitators often specialize with children ages five- to ten-years-old.
Professional Nannies
Professional nannies have some college-level childcare or nanny training and significant work experience in childcare. For these reasons, profession nannies are highly sought after by nanny agencies for placement with high net worth and high profile families. Nannies can become Certified Professional Nannies (PNCP) by completion the US Nanny Association credential program.
Family Assistant
Family Assistants manage their employer's schedules, logistics, and provide childcare. Family Assistants manage weekly schedules, schedule and attend doctor appointments and pick up the dry cleaning. Family assistants may plan meals, do grocery shopping, prepare meals, and provide pet care for the family. Family Assistants may provide light housekeeping. Family Assistants are often committed to the role as their primary employment and have the maturity to work unsupervised while remaining responsible for several children and an allocated budget. Family Assistants have a combination of childcare experience, training, and organizational skills. They should have CPR and First Aid certification, and most have completed childcare and some organization or personal assistant course work.
Household Managers
Many people confuse Family Assistants and Household Managers. Household Managers direct and manage other domestic workers and contractors in the home where they are employed. Household Managers have a working knowledge of human resources, management of service contractors and personnel, and technical experience to perform some maintenance or other service tasks including administrative, appliance cleaning, clothing repair, and formal dining. The Household Manager often hires and manages all domestic staff including the nanny, cleaning staff, and cook or personal chef, pet-sitter, An Estate Manager is the top-level executive position in a large household or complex of properties that employ a wide array of staff. They are responsible for working directly with the owner to plan and execute the overall plan to manage the property and other employees.
The US Nanny Association thanks all the nannies, advocates and business leaders who provide practical tips and insight to elevate our industry. Thank you for sharing your expertise.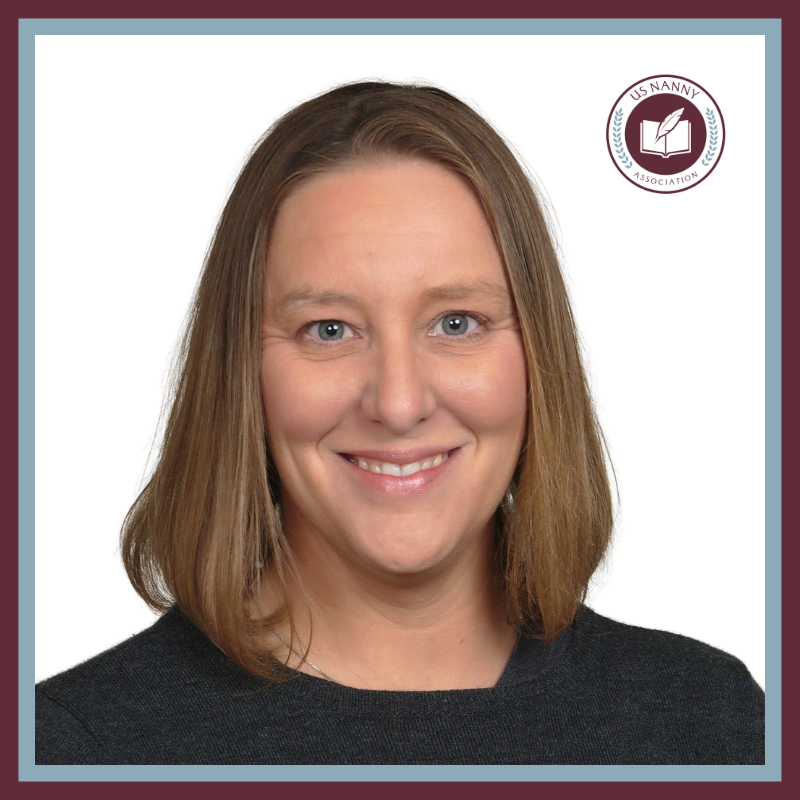 Dedicated to supporting childcare providers and families, Elizabeth is an executive leader with over 20 years in medical technology and education. Elizabeth is the Founder of the US Nanny Institute, an online college for nannies. Elizabeth earned a Bachelor of Science from North Carolina State University, a Master of Science from the University of Southern California and a Master of Business Administration from the University of North Carolina.