The development of the kindergartener for many children and families is huge. Most kindergartens have their first experience with school. While many children experience a pre-kindergarten program, kindergarten is very different for the child and family. Kindergarten may not have rest time and the learning is more structured than in Pre-K.
At this age, children are much more coordinated and one movement flows into the next movement. (Morin, nd). Children are also becoming advanced with their gross motor and fine skills. In kindergarten, most children can use scissors and cut out basic shapes and lines (Morin, nd). Kindergartners can also copy simple shapes and print some letters and numbers. In addition, they can usually write their first name and last name. This is the age that the child begins to understand basic academic concepts (Morin, nd).
Most parents send their children to kindergarten for the child to meet others their age and start to integrate into a larger society. The children in kindergarten are learning behaviors and skills that will be the foundation for their education and making friends. In addition to teaching academics, kindergarten teachers will also teach children to know his or her full name, address and phone number.
The curriculum focuses on some specific milestones. Teachers focus on the letters of the alphabet and the letter sounds. One-way teachers help a child learn the letters is by singing songs. Another important activity is to read aloud to kindergarteners so they can hear the letters. Puzzles and games are a great way to support alphabet learning.
Most five-year old's are talking all the time.
They are asking questions and talking about things that matter to them. The sentences are usually five to eight words long (Morin, nd) and the child uses plurals and pronouns correctly. You can help their development by playing games with rhyming words and phonics. You can ask the child to tell you stories and explain what happened during their day. Ask questions that are open-ended, so the child has to answer with more than one word. For example, "What did you do in school today?" What happened in (the child's favorite content area) today? Can you tell me what your favorite activity was and why was it your favorite thing today?" Asking opened-ended questions can help the child to express their thoughts and feelings.
It is important for the child to have a positive kindergarten experience because it does set the stage for the next twelve years of school. Remember that each child develops at his own pace and may not be able to accomplish all the items on a milestone checklist. If you feel the child is not making progress towards the milestones contact the child's pediatrician.
References
Centers for Disease Control and Prevention, National Center on Birth Defects and Development Disabilities. (2019). CDC's developmental milestones. Retrieved from https://www.cdc.gov/ncbddd/actearly/milestones/index.html
Morin, A. (ND). Developmental milestones for kindergarteners. Understood. Retrieved from https://www.understood.org/en/learning-thinking-differences/signs-symptoms/developmental-milestones/developmental-milestones-for-typical-kindergarteners
The Institute for Human Services for The Ohio Child Welfare Training Program. (2007, October). Developmental Milestones Chart. Retrieved from http://www.rsd.k12.pa.us/Downloads/Development_Chart_for_Booklet.pdf
The US Nanny Association thanks all the nannies, advocates and business leaders who provide practical tips and insight to elevate our industry. Thank you for sharing your expertise.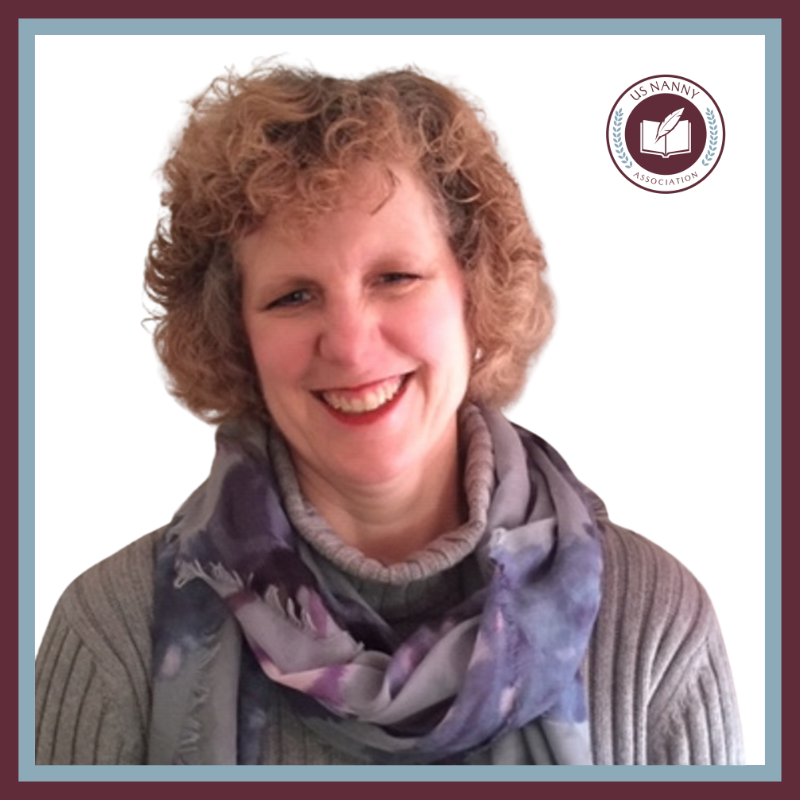 Dr. Lynn Hartman has been an educator for over 25 years. She has a doctorate in Educational Leadership from Kean University, a Master's Degree in Special Education from Slippery Rock University and a Bachelor's Degree in Elementary Education from Edinboro University of Pennsylvania. She has been a teacher of both regular and special education from PreK – 8th grade, principal, director, vice president and president of for-profit and non-profit educational institutions and organizations with local and national reach. She has built and managed elementary, middle and high schools.