Three nanny agency owners share their stores on how they are navigating COVID and all the changing dynamics facing the childcare industry.
Manon McGhee of Nannies of Kansas City
When COVID-19 hit and everything started shutting down, I was completely unprepared for the fallout. I had just purchased my second nanny agency and thought 2020 was going to be my big year for growth. Virtually overnight, business just stopped. I had gone from consistently receiving requests for temporary caregivers every week and regular nanny placements to having almost zero requests. There was no temp work, no new nanny inquiries, nothing. We provide weekly childcare for several local churches which were all now shut down. Weddings and corporate events were being cancelled. With movie theaters, restaurants, and bars shutting down and stay-at-home orders going into effect, this meant no date night sitter requests. There was so much uncertainty surrounding the virus and no end in sight. I found myself wondering how I was going to pay my basic monthly business expenses. I began to apply for whatever help I could get, SBA loan, PPP loan, etc.
While in the initial couple of months I had no new family inquiries coming in, I was bombarded with messages from my active nannies and sitters in need of work. Many had been laid off or furloughed from their regular jobs and were desperately needing work. I felt terrible that I had nothing to offer and no way to help! I reached out to some of the local hospitals that we work with and offered a discounted service for essential workers. I was surprised that we got no response. With the uncertainty still surrounding the virus, families weren't interested in bringing someone new into their home who may potentially pose a risk. And who can blame them?!
Like many agencies, I found myself wondering what I could do to pivot, shift my focus. How could I adapt and make the transition into what was now becoming a virtual world? Parents were thrust into the world of trying to work from home and help their kids finish school online. Is this something we could assist with; a virtual nanny or tutor? I found myself with all of these ideas, but no real plan on how to implement them. In addition, what COVID-19 precautions do we as an agency need to implement?
Victoria Rawls of Windsor House Nannies
There was the very real potential that school would turn to remote online learning in the new school year. We were suddenly met with an influx of requests from panicked parents asking for assistance in the virtual "homeschooling" of their children. But they were unsure about the duration of care needed or exact needs these caregivers would need to meet. We went from panicking about the loss of business to feeling as if we were all swimming, or rather flailing around, in unchartered waters.
As an agency, we decided to meet this need the best way we knew how, by breaking down the needs; the type of caregiver to fill these needs, the required duties, setting clear boundaries in place for what we could and couldn't assist with, as well as creating a service that our clients wanted while also ensuring our company could be profitable from this venture.
We first examined what type of caregiver was needed; it was not your standard nanny, nor was it necessary to have a fully certified teacher (of which there were few available). After thoughtful consideration and speaking with our clients to break down their needs, it seemed clear that what was needed was a responsible caregiver, experienced working with large groups in some form of "classroom setting". They should be experienced with implementing and maintaining a daily schedule, creating enriching break/lunchtime activities to promote socialization, and be technically savvy. For us, it became clear that these are the many traits and experiences held by daycare and pre-school workers. This allowed us to pivot our usual requirements (2 years minimum nanny experience) and search instead for caregivers that could fit the role of "Education Facilitators".
In addition to implementing new recruitment parameters, we set the parameters for our clients for an Education Facilitator. A minimum and a maximum number of children in a pod, a minimum and a maximum number of employers/clients in a pod, rate structure dependent upon the number and needs of children in the pod, and the minimum duration of employment for these caregivers.
Rebecca Pearcy of Windsor House Nannies
It was necessary to adapt our client and nanny contracts to appropriately outline and reflect this new service and understand the liabilities and legalities involved which varied from State to State. Is this considered home school? How many families can create a pod? How many children can be in a pod?
Upon confirming the details of this new service, we held several consultations with families to help them find an Education Facilitator. However, there was still ongoing uncertainty. Some schools had not made concrete decisions and it is impossible to secure an employee if you cannot outline the schedule, length of employment and expected duties. Many families contacted us and then cancelled, creating a loss. It is important to carefully consider your fees as you do not want to out price yourself from a market but you need to be able to cover the costs of starting a new service or it will affect your overall operations.
There were several other concerns with this type of service. Not all families can afford an Education Facilitator, so what happens with their child's schooling and how will those families manage? We believe that it is our responsibility as a company that serves the community to advocate for the community as a whole. In unprecedented times such as these, we encourage agencies to have these conversations with their clients and families. We encourage the pods to consider all students in their class and start a conversation about helping families and children who may not have the means to consider this route without assistance. Would they be open to allowing a student to join the pod who could not afford the hourly rate to the Education Facilitator? Would we, as a business, be willing to waive our fees for these families?
Another issue was the impact this new service had on the caregiver industry in terms of available caregivers and market price. Teachers are unavailable as they are creating the curriculum and teaching remotely. Other child care professionals would need to fill this role which resulted in reducing the number of available caregivers in other roles. We saw a significant decrease in the number of child care professionals available for nanny positions as a lot of nannies now preferred the $35-$60/hr. Education Facilitator positions. I even considered taking on a part time, $60/hr. position as an Education Facilitator for the fall! This created a serious supply and demand issue as there were not enough caregivers for the number of families who needed them. This in turn resulted in the market increasing prices. We were now seeing nannies with 2 years of experience requesting $27/hr.! In our market, that is not standard. As such we had to again, change our recruitment tactics.
How are we going to service the families in need of Education Facilitators while servicing our families in need of a nanny? We hired new recruitment staff, increased our reach, and implemented a new personal approach with our caregivers. For transparency purposes, we do not have it figured out. We are still trying to meet this new demand, and while I am very appreciative that our service is greatly needed during this unprecedented time, I am constantly worrying about our families who cannot offer $30/hr. and therefore, may not find the experienced caregiver they need. But we will continue to pivot, implement new ideas and strategies and help our families and caregivers as much as possible. One of the benefits of being a small, local business is that you can adapt and change very quickly. And above all
The US Nanny Association thanks all the nannies, advocates and business leaders who provide practical tips and insight to elevate our industry. Thank you for sharing your expertise.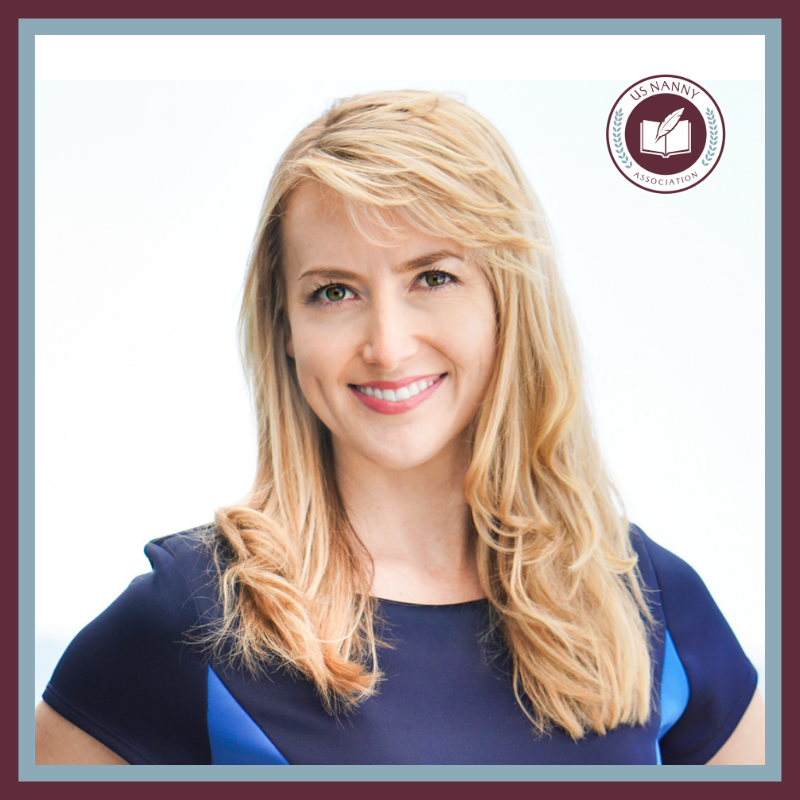 Article Author: Manon Doll-McGhee owner of Nannies of Kansas City and Victoria Rawls and Rebecca Pearcy of Windsor House Nannies.