As America starts to open back up, employees are slowly beginning to return to work. To many, this brings a conflicting sense of relief and concern. Relief that employment is resuming but worry because the pandemic is still rampant.
The concern is certainly valid, but communication is more important than ever. Clear communication will most certainly be required to explore compatibility and come to agreements about how to keep one another safe in the domestic work environment.
Trends
Though things are starting to pick up, many parents are at home, laid off with no work. The job scene for nannies still leaves much to be desired. On the upside, it is very likely that the profession will bounce back stronger than ever! In the very near future there could be a greater demand for in-home childcare.
Families who formerly used daycare are now hesitant to send their child(ren) back to a group setting. "In places where most child cares and schools have closed, in-home family daycares that remain open aren't seeing the demand — or the support — they expected." They are folding, crushed by the economic strain.
As you browse the childcare job boards and forums, posts for nannies are looking quite different these days. You'll see former daycare families looking to form nanny shares or childcare co-ops.
One family describes:
"We are looking for another family to join us in a full-time nanny share. We still don't feel comfortable sending our 17 month old daughter back to daycare but feel she's missing out on socialization. We have been taking the social distancing & mask wearing seriously so far and would like to team up with a family who does the same."
Another, says: "Must follow strict social distancing and other COVID-19 health precautions."
And yet, another: "We take social distancing/COVID-19 precautions seriously and would like you to as well."
If it wasn't challenging enough to make a great nanny/family match before, like it or not, COVID precaution compatibility is part of our new norm.
Exploring Compatibility
Important Disclaimer: We should all be doing our part to stop the spread of COVID-19 but certain high-risk demographics need to be even more cautious due to the potential life-threatening repercussions of contracting the virus. If you or one of the family members you reside with are amongst the high-risk population, you should speak with your doctor about the level of risk associated with leaving your home or inviting someone into it.
Though we are all subject to transmitting or contracting COVID-19, the adherence to social distancing recommendations and masking varies greatly. The risk tolerance level is a personal decision, but it is important to be upfront and honest with those you interact with because their risk tolerance level could differ from yours.
The following bullet points are intended to help guide discussions and explore compatibility. This conversation should take place whether you already have a childcare arrangement setup or you're in the midst of the interview process.
Hygiene Practices
Personal hygiene practices of the family and nanny

Practices with the child(ren)

Grocery shopping and food preparation

Disinfecting the home
Social Distancing Practices
Masking and/or gloves when outside of the home

How many live in your home and what are their practices?

Who do you interact with that lives outside of your home?

How often do you leave your home and for what?
What health checks/precautions are desired?

Taking temperature(s) of the everyone before the shift begins

Nanny and/or members of the family employing the nanny wearing a mask

Changing of clothes if nanny takes public transportation

Frequency of hand washing

Other enhanced hygiene practices

Will a parent be working from home?

Will certain areas of the home be off-limits to nanny and child(ren)?

What kind of specific help is needed (eLearning/homework, tutoring, etc)
Additional Resources
Be aware that the guidelines and recommendations regarding the novel COVID-19 virus are continuously evolving. Please stay informed through credible sources such as the CDC, World Health Organization and follow your local guidelines.
The US Nanny Association thanks all the nannies, advocates and business leaders who provide practical tips and insight to elevate our industry. Thank you for sharing your expertise.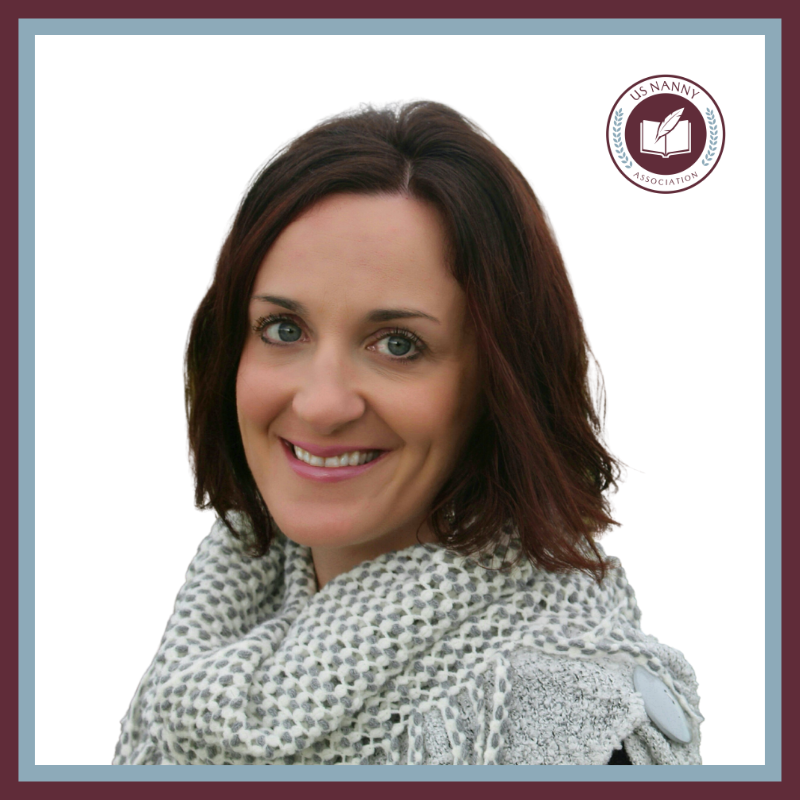 Emily Louange. Emily offers unique insights as a former nanny and a working mother who has relied on nanny care for her two young children. She is passionate about leading innovation for nannies and families. Emily is the Founder of Via The Village, a nanny-specific childcare networking platform that helps families find trusted, quality childcare with ways to make it more affordable while empowering the nanny profession. Emily has earned a Bachelor of Science in Nursing with a minor in Psychology from Western Michigan University.